Fellowships for 2021-2022. The APS will offer three long-term NASI fellowships for the 2021-2022 year. These include a 12-month postdoctoral fellowship, a 12-month predoctoral fellowship, and a 6-month predoctoral fellowship. Deadline is 29 January 2021. More details and to apply, click here.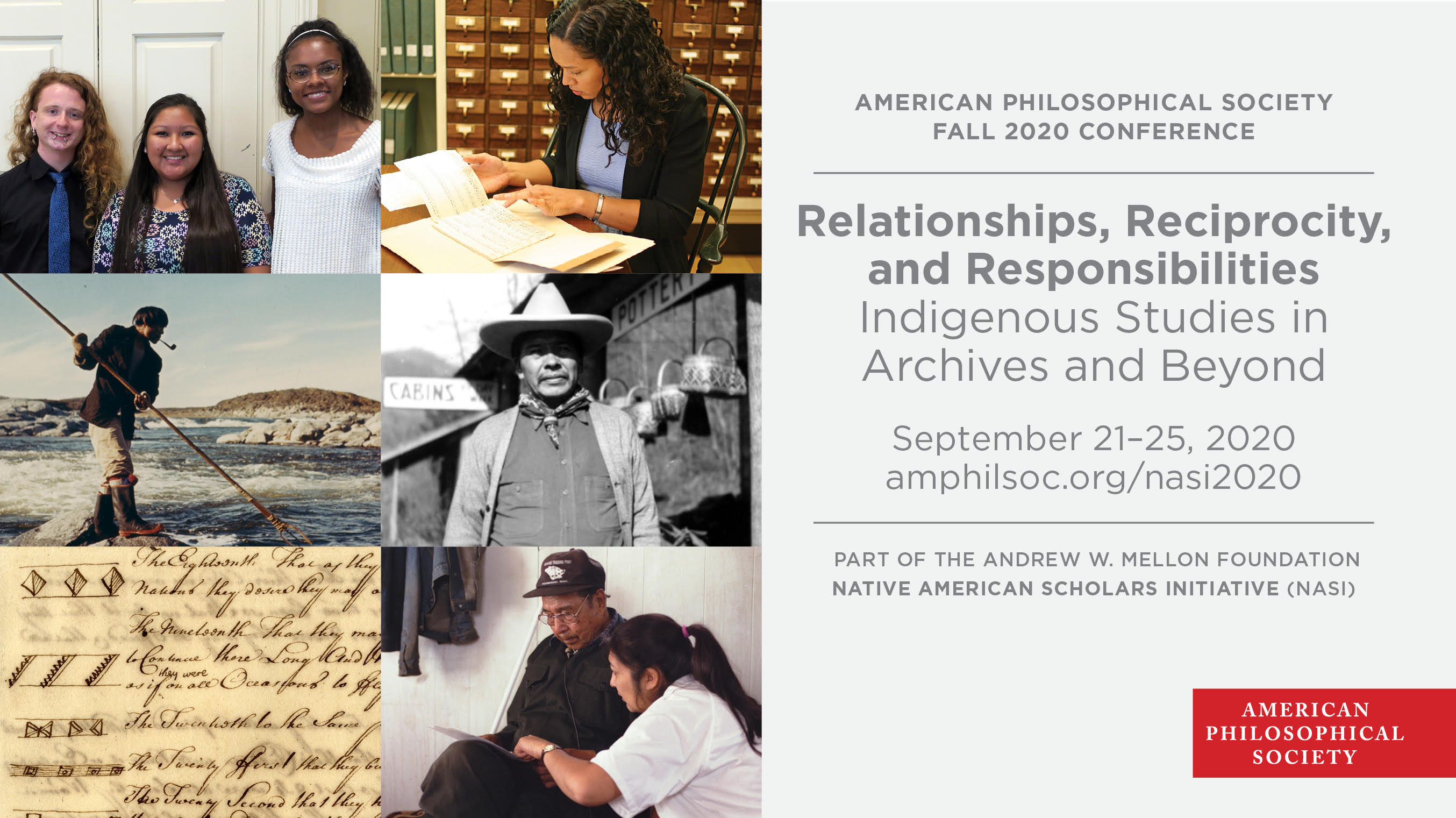 The APS's Fall 2020 conference "Relationships, Reciprocity, and Responsibilities: Indigenous Studies in Archives and Beyond" was held online September 21-25, 2020. The conference is part of Native American Scholars Initiative and will reflect new and emerging scholarship in Native American and Indigenous Studies and allied fields. Please visit the conference website for information on the schedule and how to register for this free event.
The outbreak of COVID-19 has necessitated the rescheduling of several key NASI programs from 2020 to 2021, including the Undergraduate Summer Internship and the Digital Knowledge Sharing Workshop. Please check back on this page throughout the year for updates.