Utqiaġvik Travels with the Digital Knowledge Sharing Fellowship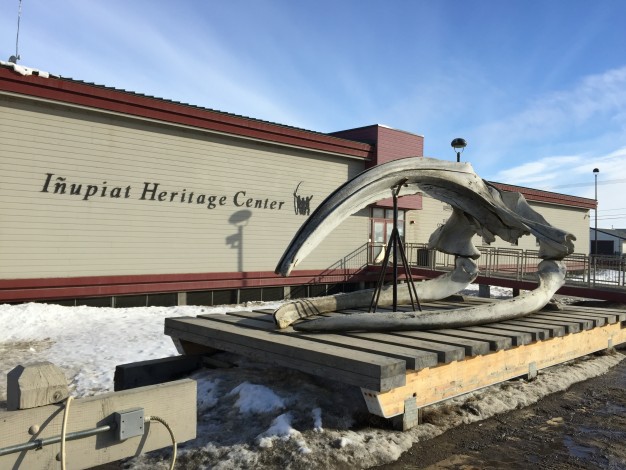 Header image: Evening sunshine outside the Iñupiat Heritage Center and adjoining Tuzzy Library, May 2017. 
By Holly Miowak Guise, History Ph.D. graduate Yale University, Digital Knowledge Sharing Fellow
With generous support from the American Philosophical Society Digital Knowledge Sharing (DKS) Fellowship, I participated in the inaugural DKS workshop hosted at the APS Library in autumn 2017 and I was fortunate to travel to Utqiaġvik, Alaska, the northernmost Iñupiat town. I am a recent History PhD graduate from Yale University and I am also Iñupiaq. My family comes from Unalakleet, which is the southernmost Iñupiat village in Alaska. I had never been to Utqiaġvik (which people sometimes call by its English name "Barrow") and I appreciated the opportunity to research at the Iñupiat Heritage Center and Ilisaġvik Tribal College's Tuzzy Consortium Library. In addition to visiting these two premier Alaskan research facilities on Iñupiat history, I cherished the opportunity to interview the last two Iñupiat WWII veterans in Utqiaġvik at the Tuzzy Consortium Library. My dissertation and future manuscript relates to WWII Alaska Native history and the colonial/Indigenized relationship between the United States military and Alaska Native people. I have spent time researching at archives, tribal archives, and conducting over 75 elder oral histories.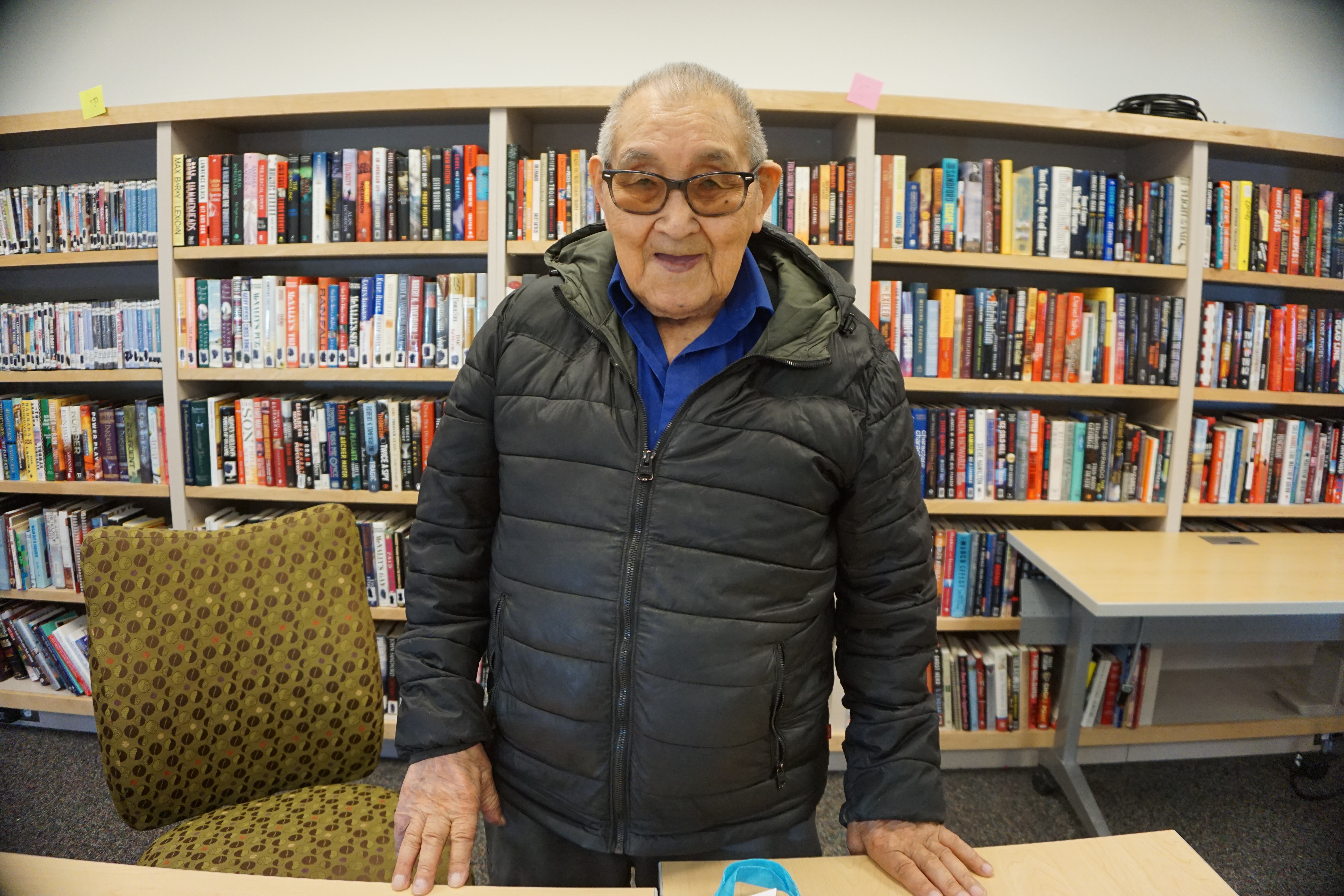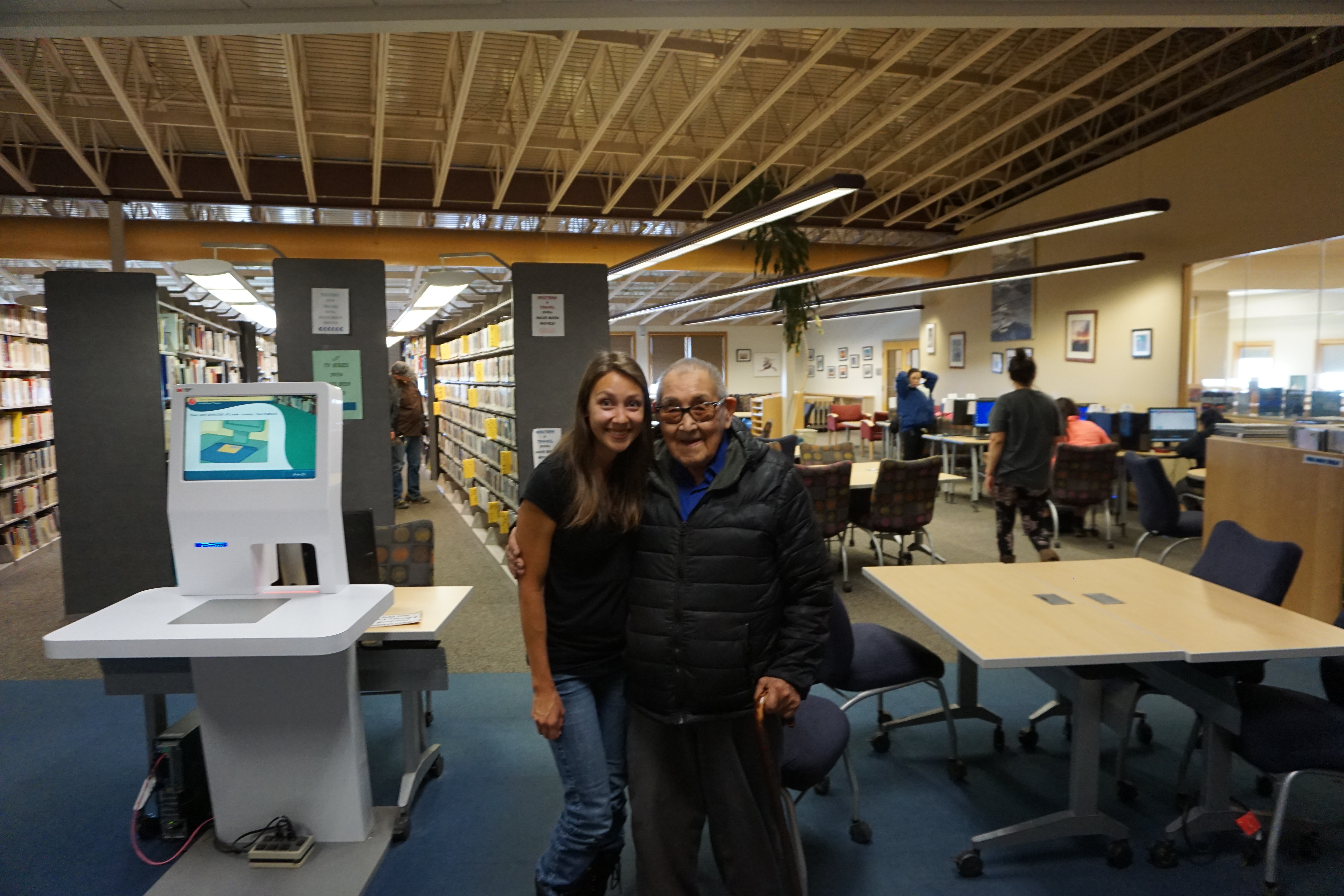 During my visit to Utqiaġvik, I met with Wesley Ugiaqtaq Aiken and David Ungrudruk Leavitt Sr. Both Iñupiaq elders served in the Alaska Territorial Guard, which was also called the "Tundra Army" during WWII. After Japan invaded the Aleutian Islands in 1942, the Alaska Territorial Guard emerged as a guerilla platoon with units that lined Alaska's coast. The units heavily featured and relied upon Indigenous volunteers who patrolled, guarded, reported, and protected the Alaskan coastline. As a teenager, Ugiaqtaq lived among the reindeer and he herded reindeer on Alaska's North Slope before he joined the Alaska Territorial Guard. From 1953–1970, he then served as a patrol in Utqiaġvik in the Alaska Army National Guard. Ungrudruk is from Cape Halkett, and during his teenage years his family moved to Utqiaġvik. He recalled that Sergeant Bert Panigeo had accepted his paperwork to join the Alaska Territorial Guard at age 17. Like Ugiaqtaq, Ungrudruk transitioned to serve in the Alaska National Guard with two weeks of annual training in Anchorage. Both elders are longtime friends, former whaling captains, and revered elders in the community.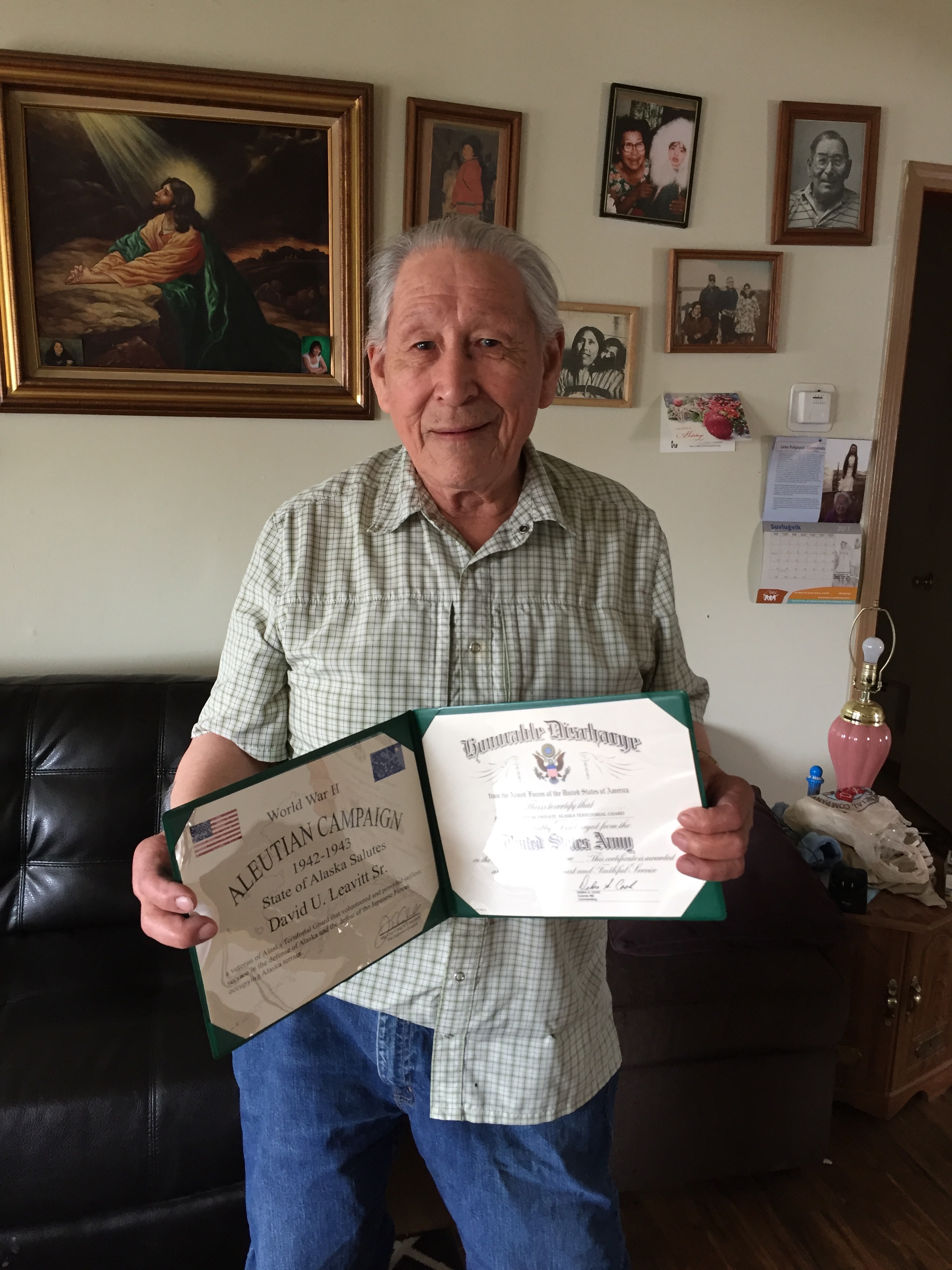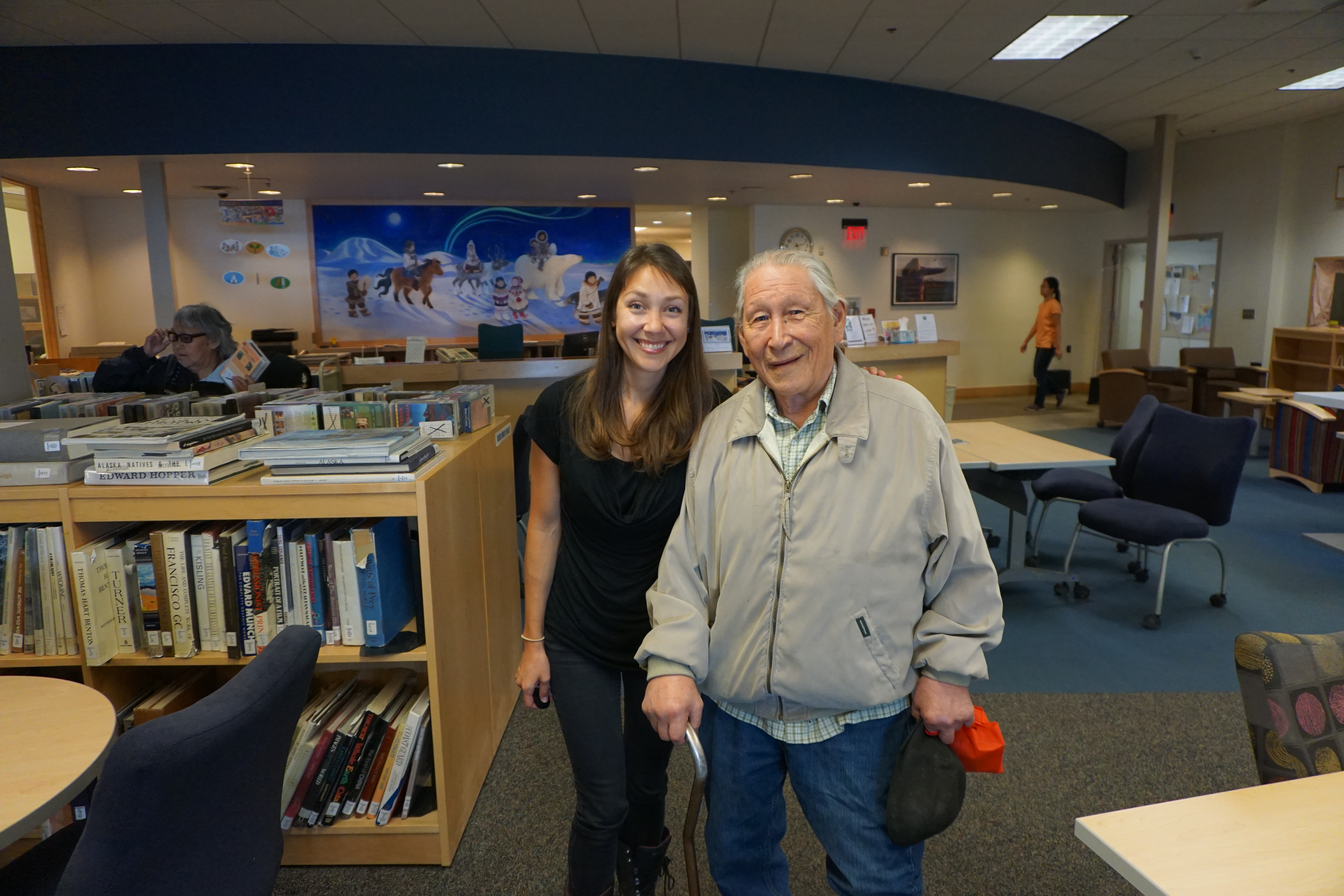 For generations since WWII, many Alaska Native people have enlisted and served in the Armed Forces. According to oral histories, military service has been akin to service to the Indigenous community. Concluding research travels to Utqiaġvik, all interview materials and photographs from Utqiaġvik have been mailed to each elder, and the materials are also preserved at the Iñupiat Heritage Center, Ilisaġvik Tribal College's Tuzzy Consortium Library, and the American Philosophical Society Library which is working on an amazing effort to digitize collections. The Iñupiat Heritage Center and Tuzzy Consortium Library are also working to digitize their collections on North Slope Iñupiat history.