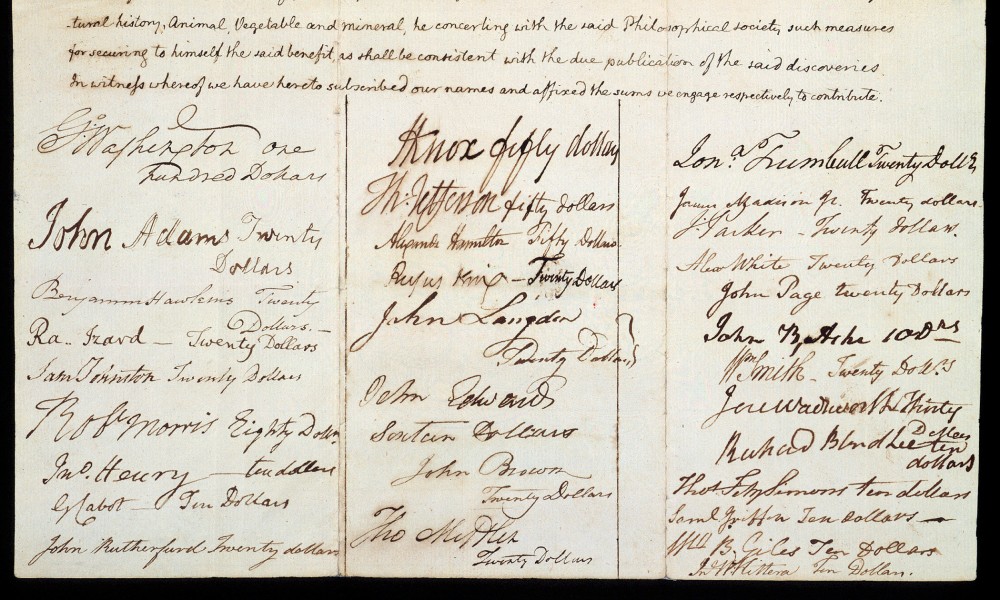 The annual contributions of the APS's elected Members and their families are critical to the operation of the Society. This support makes possible all of the APS's core programs by helping to meet the costs of staffing, facilities, and administrative expenses. It would be impossible to carry on the day-to-day work of the APS without these charitable contributions.
The Members' Annual Fund allows you to support more than one core program with a single gift distributed according to your preferences. As always, the APS welcomes unrestricted gifts, but you may also designate your annual contribution for the Meetings, the Library, the Museum, Research/Grants, and/or Publications.
Gifts to the APS are fully tax-deductible in accordance with the IRS code.
For further information, please contact Linda Jacobs at 215-440-3434 or [email protected].
---
Donor Recognition