Siberian materials in the ACLS Collection
Paul Sutherland is an archivist and linguist at CNAIR. As a linguist he specializes in endangered language documentation and community-oriented...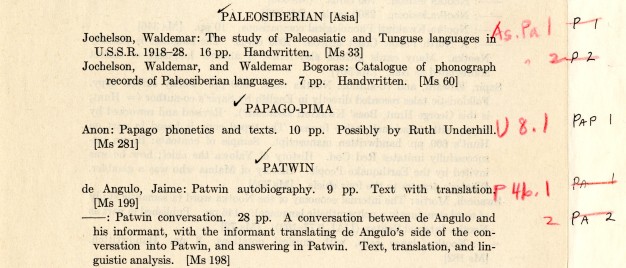 In a previous blog post, I drew attention to newly described African materials in the American Council of Learned Societies on Native American Languages (ACLS) Collection. This post's focus is Siberian materials, most of which are products of the Jesup North Pacific Expedition.
The Jesup Expedition, named for its financier and American Museum of Natural History president Morris Jesup, was a documentation project aimed at establishing whether people in northeast Siberia traveled across the Bering Strait to reach America's northwest. Officially between 1897 and 1902, researchers from North America and Russia set out to record aspects of culture and language they hoped would prove this Bering Strait theory. A series of publications was produced, all now available in the American Museum of Natural History's Digital Library. Several of the researchers in North America—including John Swanton, Franz Boas, George Hunt, James Teit, and Livingston Farrand—were also part of the expedition and have significant materials within the ACLS Collection. These materials live on not just as fundamental ethnographic works, but, as descendant Indigenous communities use them to investigate, clarify and reaffirm their heritage.
Below are links to Indigenous Subject Guide entries for the newly described Siberian materials in the ACLS Collection, each item of which has further description in the finding aid:
Nivkh

kinship terminology, derived from the work of Russian anthropologist Lev Sternberg and signed "I.G." (American anthropologist Irving Goldman?).

Chukchi

(and likely some Itelmen) materials—an autobiography, notebooks and around two thousand index cards with lexica, a catalog of phonograph recordings, and a description of education programs that brought Indigenous students to Leningrad in the 1910s and 1920s.
Brief

essays

on Soyot, "Karagass" (Tofa?), and Evenki peoples, based on expeditions by D. K. Solovyev, and several sets of photographs including some of Siberian Yupik people.
Their previous absence from our finding aid (which I explored more in the previous post) was due to conflicting understandings of this collection—"only American ethnography, or broader?"—that led to them being accidentally absent from our descriptions for some time. 
In restoring and expanding the descriptions of these materials, there are, of course, still questions that I could not answer in the limited time I spent with them. One (or perhaps the) central reason this material is housed at the APS is Waldemar Bogoras, a Russian anthropologist on the expedition who primarily worked with Chukchi and Itelmen people. He corresponded with Franz Boas throughout his life (our digitized correspondence is available here), and Boas's collection of others' field notes is ultimately what became the ACLS Collection. His main Chukchi research from the Jesup expedition, later worked into publication by Boas, is present here to a significant degree, but it is Bogoras's allusions to the work of another researcher that leaves me with questions.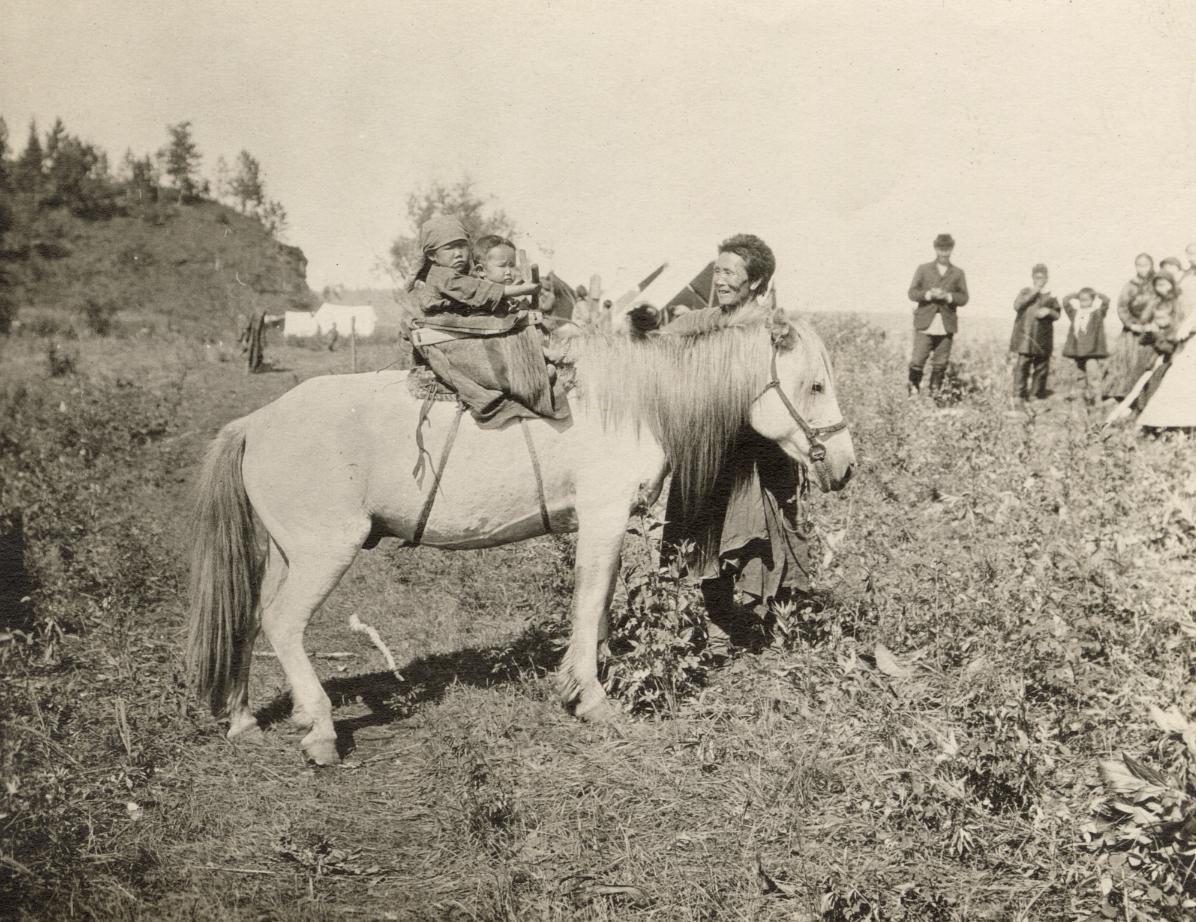 Bogoras's handwritten short essays, titled "Paleoasiatic tribes of the hills of Uryankai" and "The Manegher" (item 36), are both based on the work of Dimitriy Konstantinovich Solovyev, a hunting researcher whose notes Bogoras mentions possessing. Bogoras aimed to publish both essays, but I have been unable to find evidence of their publication, or mention of them within the Bogoras-Boas correspondence. They were very short, and indicate being written the same day in 1924, so it is likely that this project never surfaced.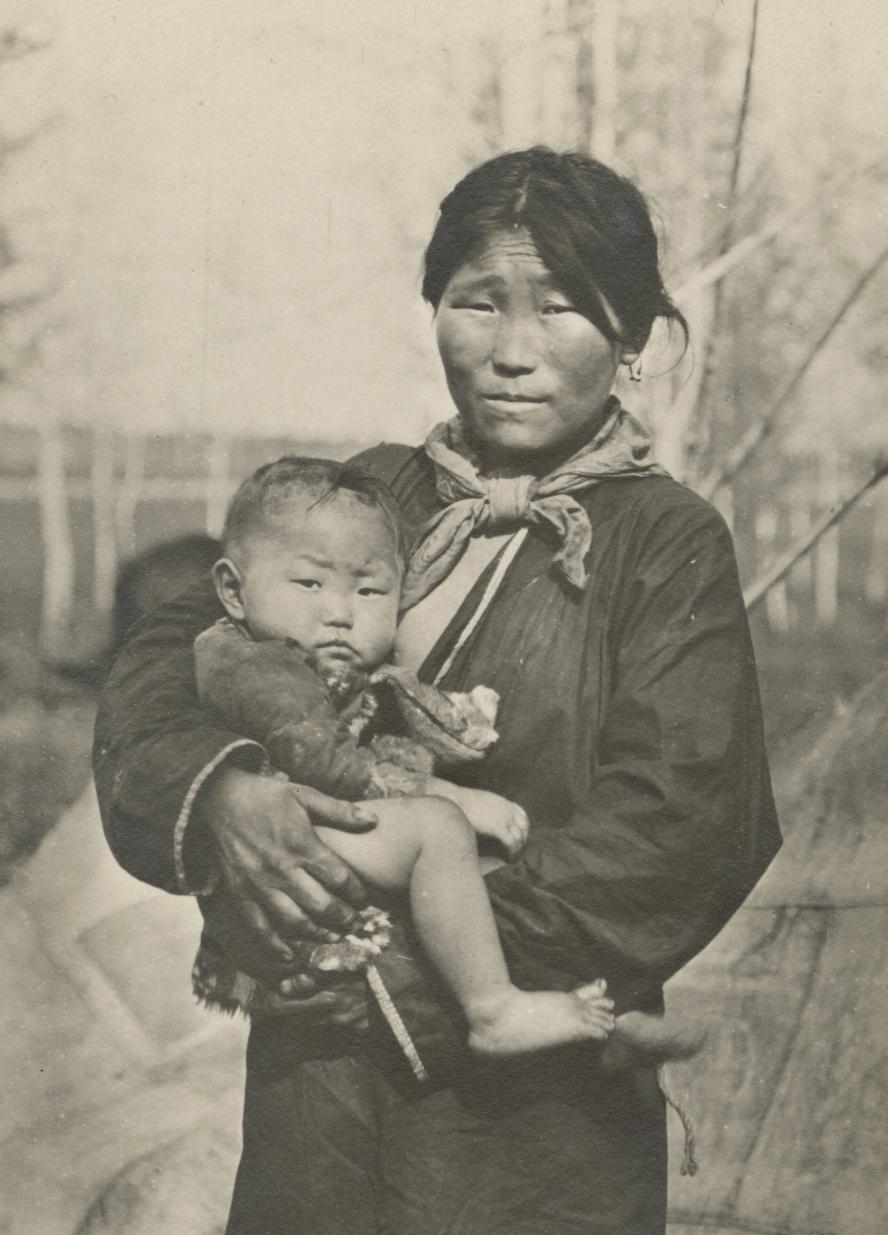 Bogoras writes in the first essay: "The special posture of the Karagass riders may be seen on the photographs published with this. They are borrowed from the collection of D. K. Solovyev, the leader of the zoological expedition to Sayan mountains 1915-1916." This expedition gave Solovyev some fame, as it led to the creation of the Sayan nature reserve (Саянский заповедник, Sayanskiy zapovednik), the first of its kind in Russia. In the second essay on the "Manegher" (Evenki), from Solovyev's trip in 1913, Bogoras writes: "Of the material collected (950NN) about 400 specimens came into the possession of the Russian Museum in Leningrad, Russia. The larger half is still disponible together with 200 photographs and a kino-film of 1500 metres." I have not been able to identify the current location of these museum holdings to which these apparently relate.