C. Kamba Simango's Columbia Years
Paul Sutherland is an archivist and linguist at CNAIR. As a linguist he specializes in endangered language documentation and community-oriented...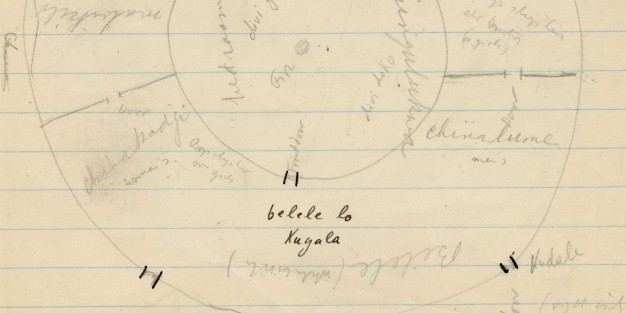 Archival collections are constantly reframed by individuals interacting with them and oversights brought about by incomplete understandings can alter their use for years at a time. This has happened with the American Council for Learned Societies Committee on Native American Languages (ACLS) Collection, a foundational collection of Indigenous linguistic and cultural material. In brief, this collection initially comprised materials collected by Franz Boas (ACLS Committee chairman) and his colleagues from the 1890s to the 1940s. When the collection was donated to the APS in 1945, ACLS and APS leadership envisioned it expanding, as it did, to include more Native American linguistic research from subsequent decades.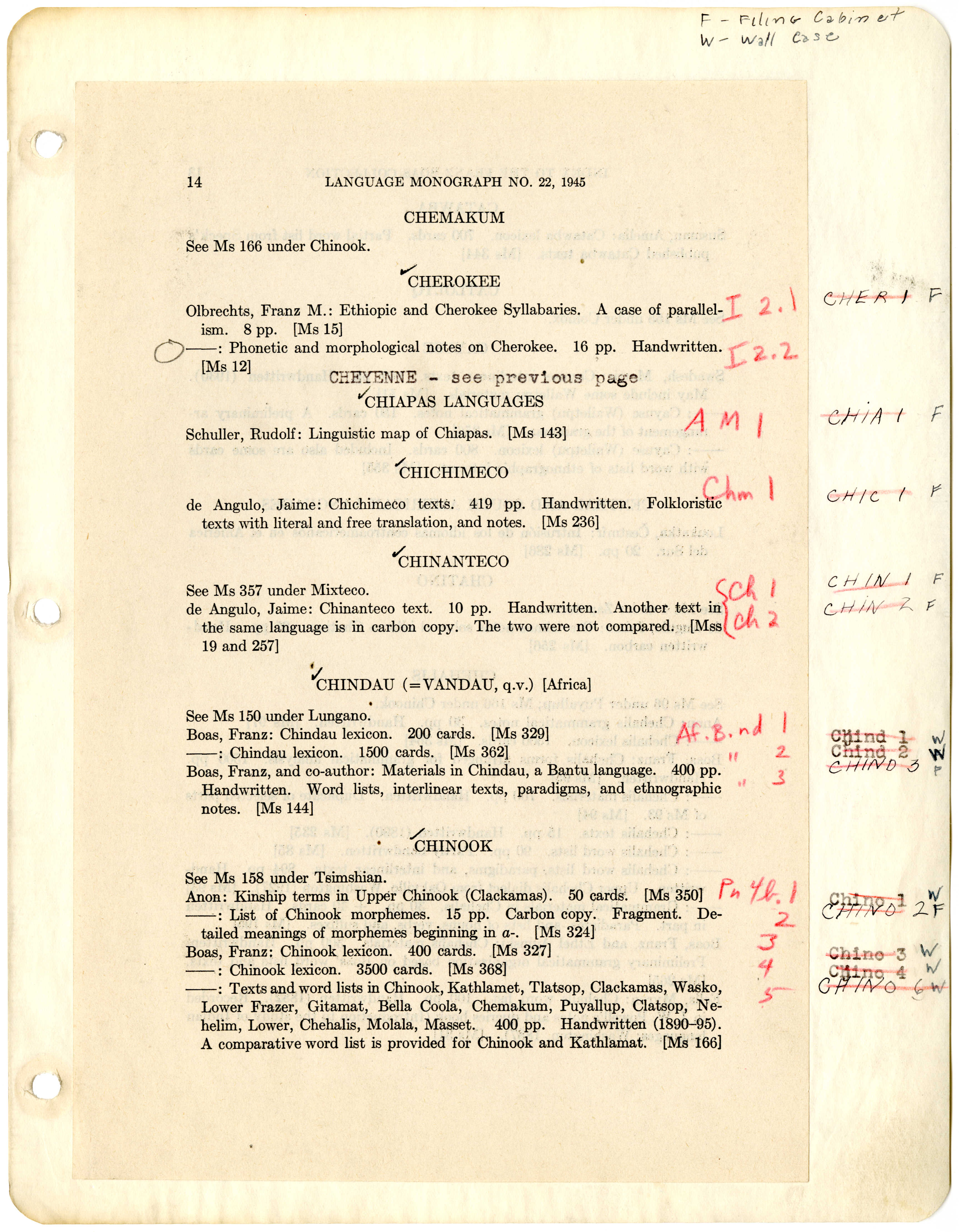 A discrepancy existed from the beginning, however, between the collection's explicit focus on Native American languages and its actual contents, which included many African and Siberian materials. An initial index from 1945 (our copy, pictured above, includes Morris Swadesh's rearrangement notes in red pen) describes them, but, eventually, during one revision to the finding aids, most African and Siberian materials were accidentally left off the description. It's unclear how long these materials were hidden in this way, but in 2020 I set about restoring and revising their descriptions in the finding aids and creating Indigenous Subject Guide entries, as part of the Center for Native American and Indigenous Research's (CNAIR) efforts to describe our Indigenous holdings beyond the Americas. This blog post focuses on the African materials.
Columbus Kamba Simango (ca. 1890-1966) was an Ndau* missionary and social and political activist from Mozambique (then Portuguese East Africa). In 1914, he attended the Hampton Institute (now Hampton University) in Virginia, where he worked with ethnomusicologist Natalie Curtis Burlin as one of two consultants on her book Songs and Tales from the Dark Continent (1920).
Just prior to that publication, in 1919, Simango graduated and moved to Columbia University to pursue a bachelor's degree. According to Curtis Burlin's letter introducing them, Simango had read Franz Boas's The Mind Of Primitive Man, and wanted to pursue anthropological work with Boas instead of waiting tables for extra income. They worked together for a couple of years, co-authoring  "Tales and Proverbs of the Vandau of Portuguese South Africa" in 1922. Another version of "Mphontholo ne Shulo (The Lion and the Hare)" was published in English, with some Chindau interspersed, in W.E.B. Du Bois's The Brownies' Book in 1921. The Brownies' Book was the first magazine series in the US published for Black youth, and ran from 1920 to 1921. Simango graduated from Columbia in 1924, becoming possibly the first African Mozambican university graduate.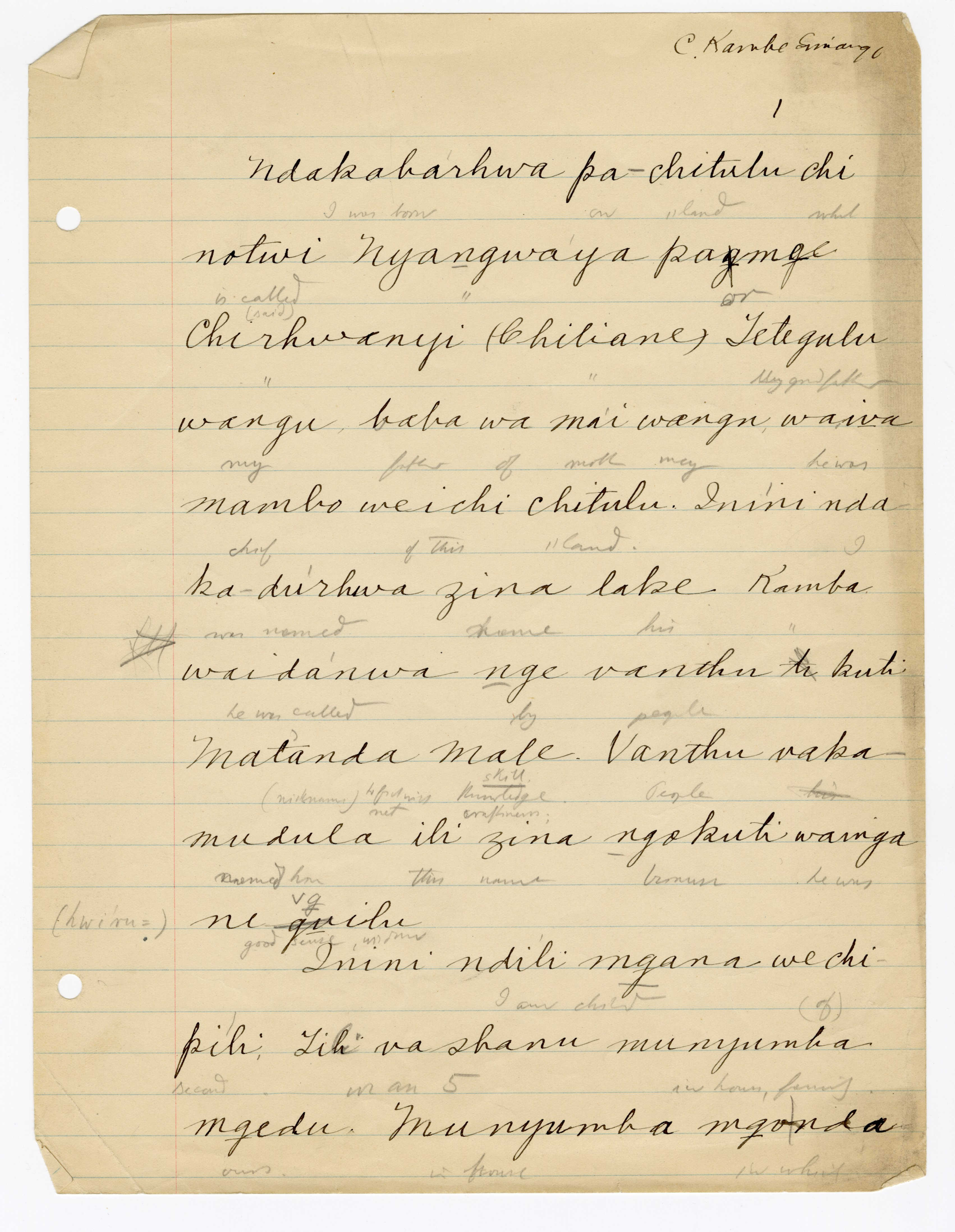 Simango's Ndau materials are extensive. They include three sets of texts: two (items AfBng.1 and AfBng.2) appearing to be prepared for his 1922 publication with Boas, and a third ("Texts on Ndau Culture", AfBnd.4) that was edited by Boas for publication in German as "Ethnographische Bemerkungen über die Vandau" (1923). It includes texts about home life, food, children, marriage, religion, death, and some autobiography. Below is the original sketch of an Ndau house floor plan (page 14 of Boas' publication). More ethnographic notes and Chindau vocabulary are documented in 39 short notebooks and over 1700 index cards. Simango also made frequent reference to Zulu language and culture.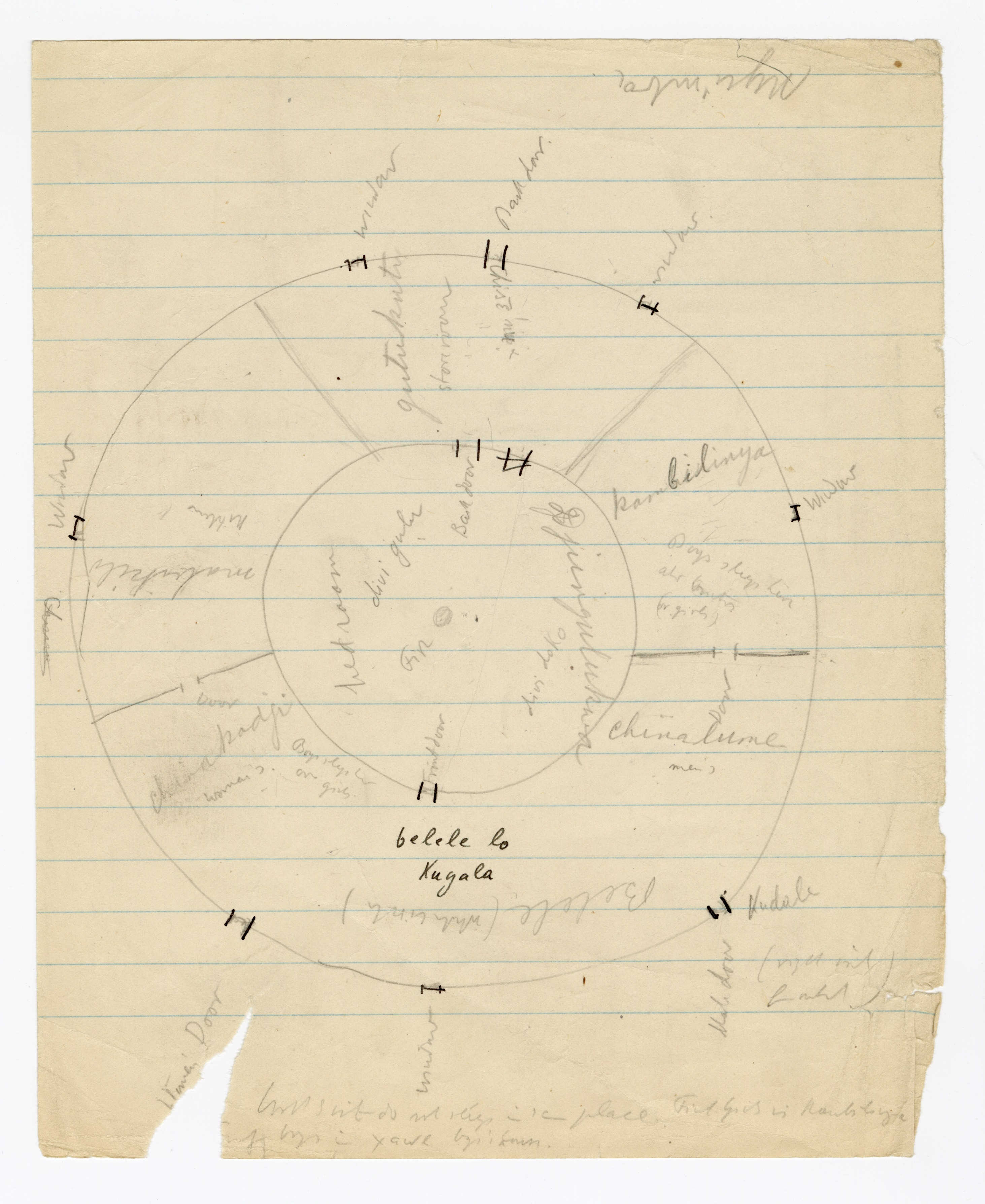 Here are links to descriptions of additional African materials in the ACLS Collection:
Check back for a second blog post on Siberian materials surrounding the Jesup North Pacific Expedition also in this collection.
*A linguistic note: "Ndau" is a root, to which prefixes are attached, a feature of Bantu languages. In English it is common to just write the root as an ethnonym, but "vaNdau" (plural prefix "va-") means the Ndau people, and "chiNdau" means the language.