Prizes Awarded at November 2018 General Meeting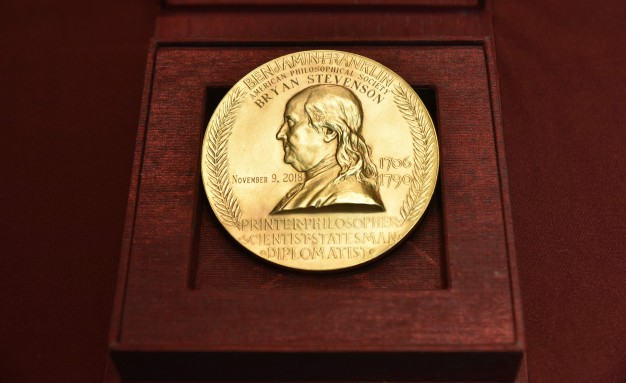 In celebration of the Society's 275th anniversary, a number of rarely-bestowed prizes were awarded at the November 2018 General Meeting.
Benjamin Franklin Medal
The Benjamin Franklin Medal in Distinguished Public Service was awarded to Bryan Stevenson of the Equal Justice Initiative. The citation inscribed on the prize certificate reads "in recognition of his tireless advocacy on behalf of the most vulnerable in our society, from death row inmates to minors sentenced to life without parole; his pathbreaking efforts to combat racism and economic inequality in the criminal justice system as the director of the Equal Justice Initiative; his commitment to advancing the cause of truth and reconciliation by carefully documenting this nation's history of racial terror and lynching as founder of the National Memorial for Peace and Justice; and his dedication to educating and inspiring a new generation of lawyers as a Professor of Law at New York University. The American Philosophical Society honors Bryan Stevenson, a drum major for justice and mercy."
Stevenson also delivered a moving talk titled "Memory and Justice: Confronting the Past to Create a Different Future."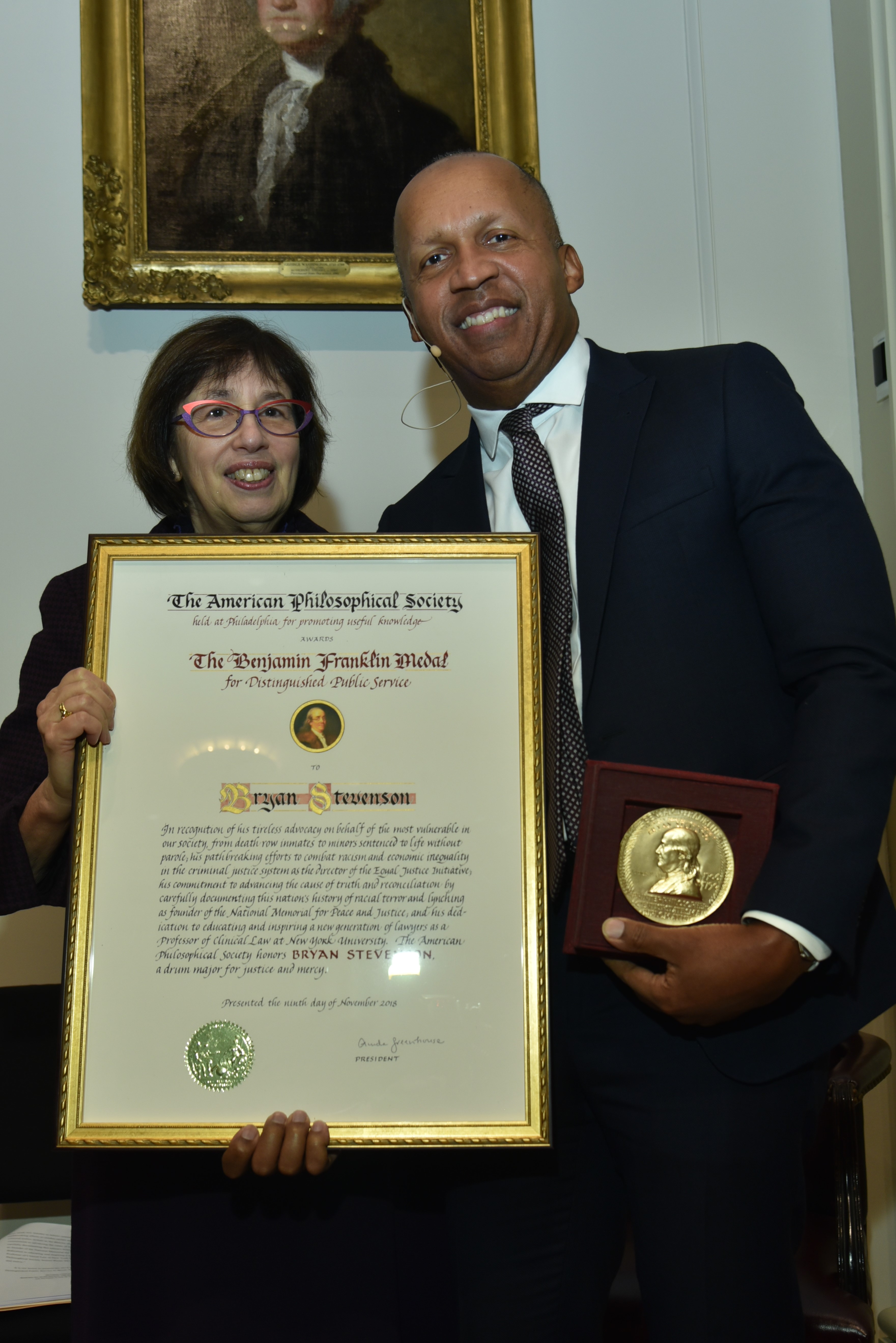 Thomas Jefferson Medal
Toni Morrison was awarded the Thomas Jefferson Medal for Distinguished Achievement in the Arts, Social Sciences, or Humanities in 2018. The citation inscribed on the prize certificate reads "in recognition of a distinguished lifetime of extraordinary contributions to American letters. With a unique gift of language and unbounded imagination, Toni Morrison's highly acclaimed works of fiction and non-fiction have served as reminders of the social realities of difference in American life, while serving also as timeless meditations on the human condition. Her literary genius is celebrated throughout the world. Her appeal spans the generations."
Because Toni Morrison was unable to attend the medal presentation at the Society's November 2018 meeting, her friend Professor Farah Jasmine Griffin accepted the award on her behalf. Dr. Griffin is William B. Ransford Professor of English & Comparative Literature and African American Studies at Columbia University.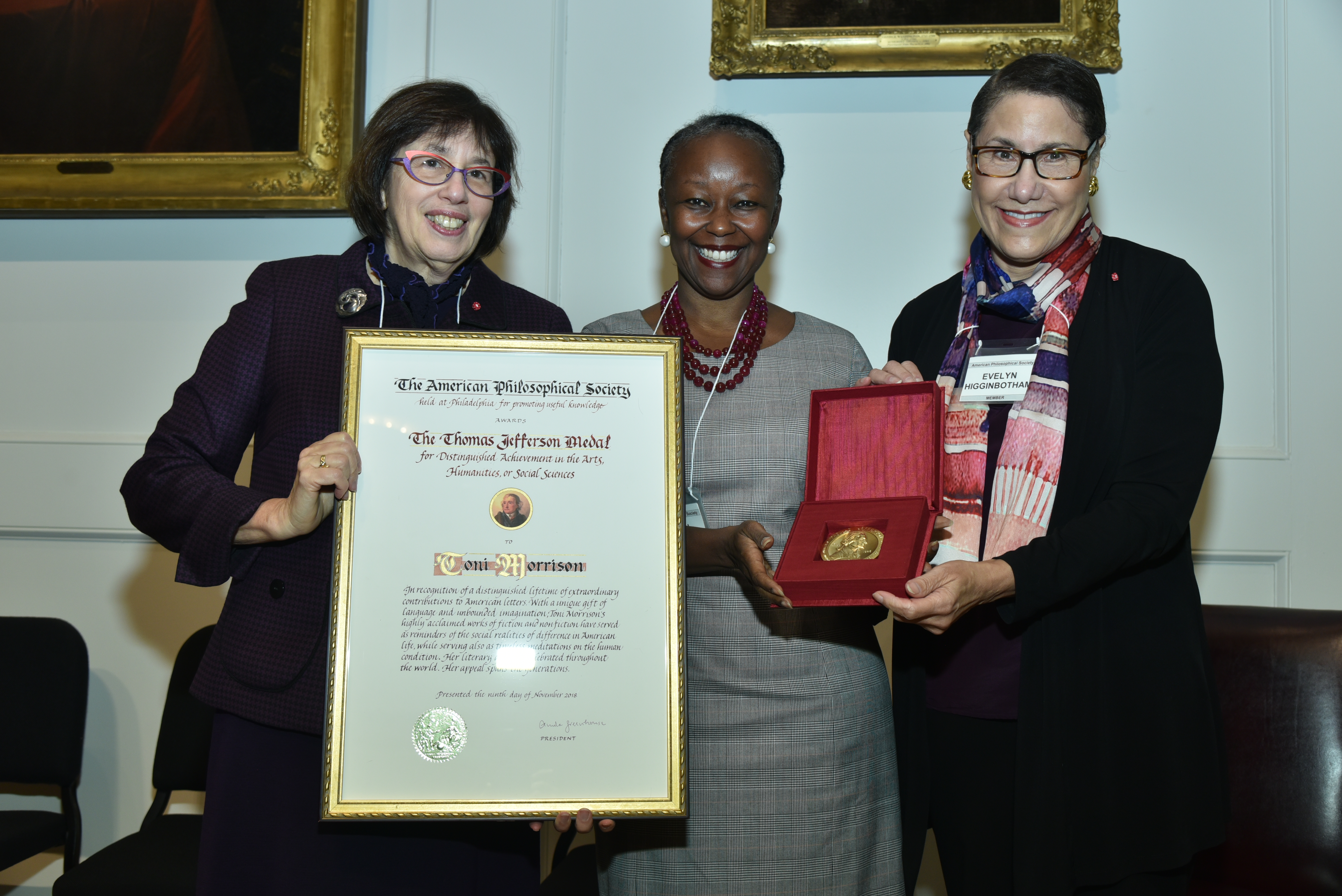 Judson Daland Prize
The Judson Daland Prize for Outstanding Achievement in Clinical Investigation was awarded to Kiran Musunuru in recognition of his work discovering and therapeutically targeting cardiovascular disease genes. Dr. Musunuru has discovered and characterized novel genes involved in coronary artery disease, including SORT1 and ANGPTL3. He has also pioneered the use of genome-editing tools such as CRISPR-Cas9 to study these genes in human stem cells and to develop one-shot "vaccinations" against cardiovascular disease, the leading cause of death worldwide.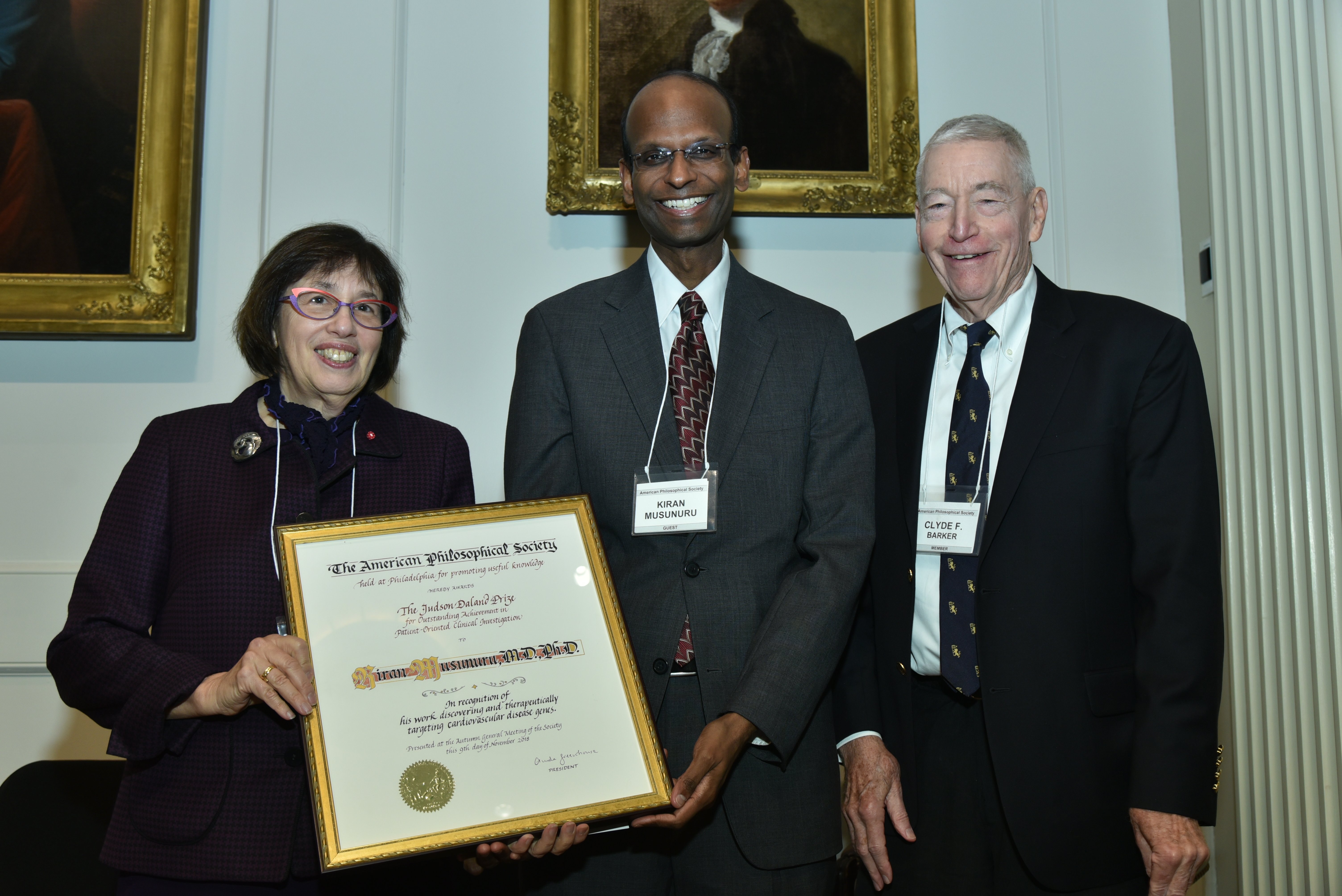 Jacques Barzun Prize
The Jacques Barzun Prize in Cultural History was awarded to Catherine Gallagher in recognition of her book Telling It Like It Wasn't: The Counterfactual Imagination in History and Fiction. The book is a subtle and closely argued study of instances of counterfactual history in Europe and America, beginning with the moment, represented by the work of Leibniz, when imagining alternative pasts ceased to be a rhetorical exercise and became a way of thinking about the complexities of causality and real-time possibility.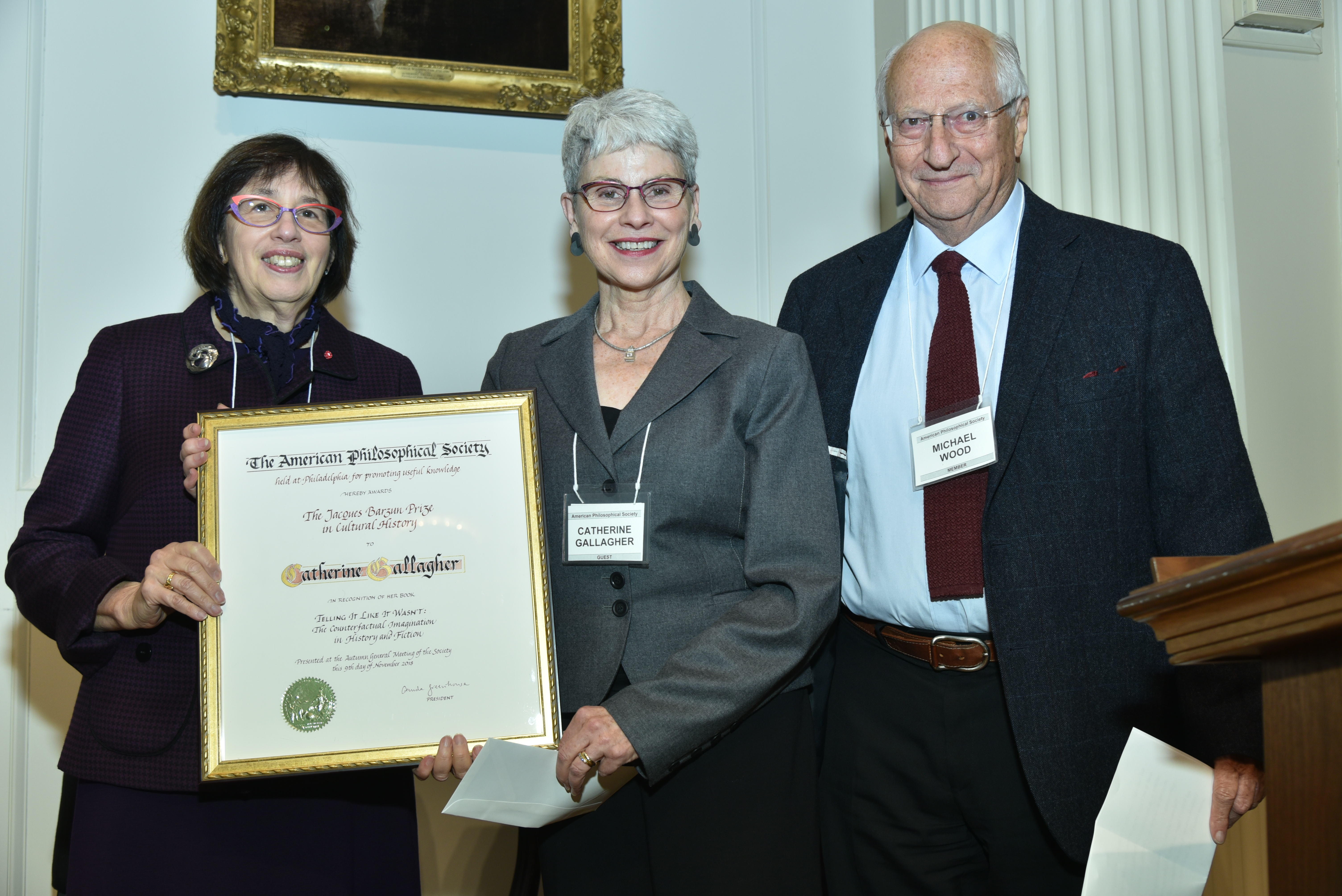 Karl Spencer Lashley Award
Catherine Dulac is the recipient of the 2018 Karl Spencer Lashley Award in recognition of her incisive studies of the molecular and circuit basis of instinctive behaviors mediated through olfactory systems in the mammalian brain. Catherine Dulac has elucidated the mechanisms by which the mammalian brain detects pheromones, and processes pheromone-related information to produce social behaviors.