Major Updates to the Indigenous Subject Guide
Paul Sutherland is an archivist and linguist at CNAIR. As a linguist he specializes in endangered language documentation and community-oriented...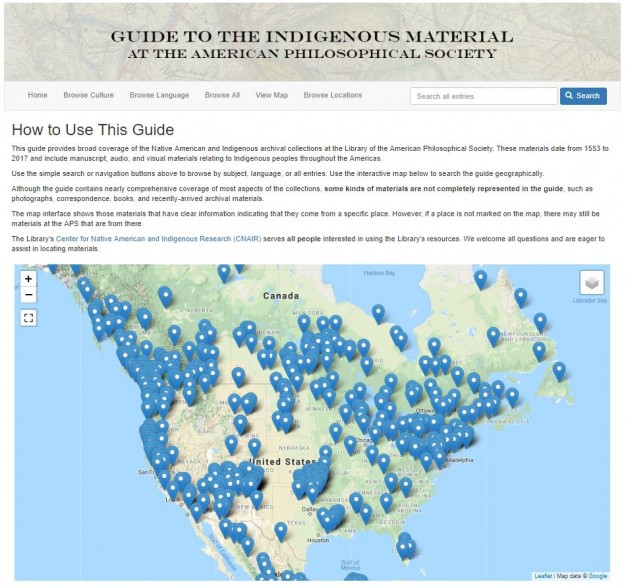 In March 2018, the Center for Native American and Indigenous Research (CNAIR) launched the new Guide to the Indigenous Materials at the American Philosophical Society. As we noted at the time, this is a living and growing resource, regularly updated to reflect our understanding of the materials, and to improve the experience of users. We are happy to announce a few major changes: an updated interface, cleaner metadata, and information on several newly described collections.
The Guide has a new visual presentation and major functional change in that the map on the homepage is now itself also navigable on its own, in addition to having its own dedicated page. Users can also use the "Browse Locations" option in the top navigation bar to view a full list of mapped locations by name.
We have also created a video tutorial for using the Guide and requesting materials, thanks to our colleagues at the Sustainable Heritage Network.
Since our last announced update we have made hundreds of edits and improvements to individual entries, as well as additional entries for new collections and others already represented, but now represented more fully. These improvements include the addition of new points on the map (still nowhere near comprehensive), more names of specific Indigenous people who played roles in the creation of archival resources, and more precise identification of languages in the Indigenous collections, now numbering 447 languages.
In addition to corrections and additions to many existing entries, there are also some new entries we would like to highlight.
The Amelia Susman Schultz Papers, the subject of a recent blog post on the project that brought Franz Boas out of retirement, contain field notebooks, ethnographic notes, and interesting ephemera produced and recorded at Round Valley Indian Reservation in California in the 1930s and the Swiss lake village of Brienz in the 1950s.
The Susan Golla Papers predominantly contain Nuu-chah-nulth materials developed during and after fieldwork in the 1970s at Port Alberni in Vancouver Island, British Columbia. Denise Green's book chapter "Genealogies of Knowledge in the Alberni Valley: Reflecting on ethnographic practice in the archive of Dr. Susan Golla" in Darnell and Gleach's edited volume Histories of Anthropology Annual: Local Knowledge, Global Stage (2016) describes some of the materials prior to their archival processing here, and it is wonderful to be able to finally represent the collection in its entirety. Additionally, there are a few Makah materials, largely relating to the opening of the Makah Cultural and Research Center and Museum at Neah Bay.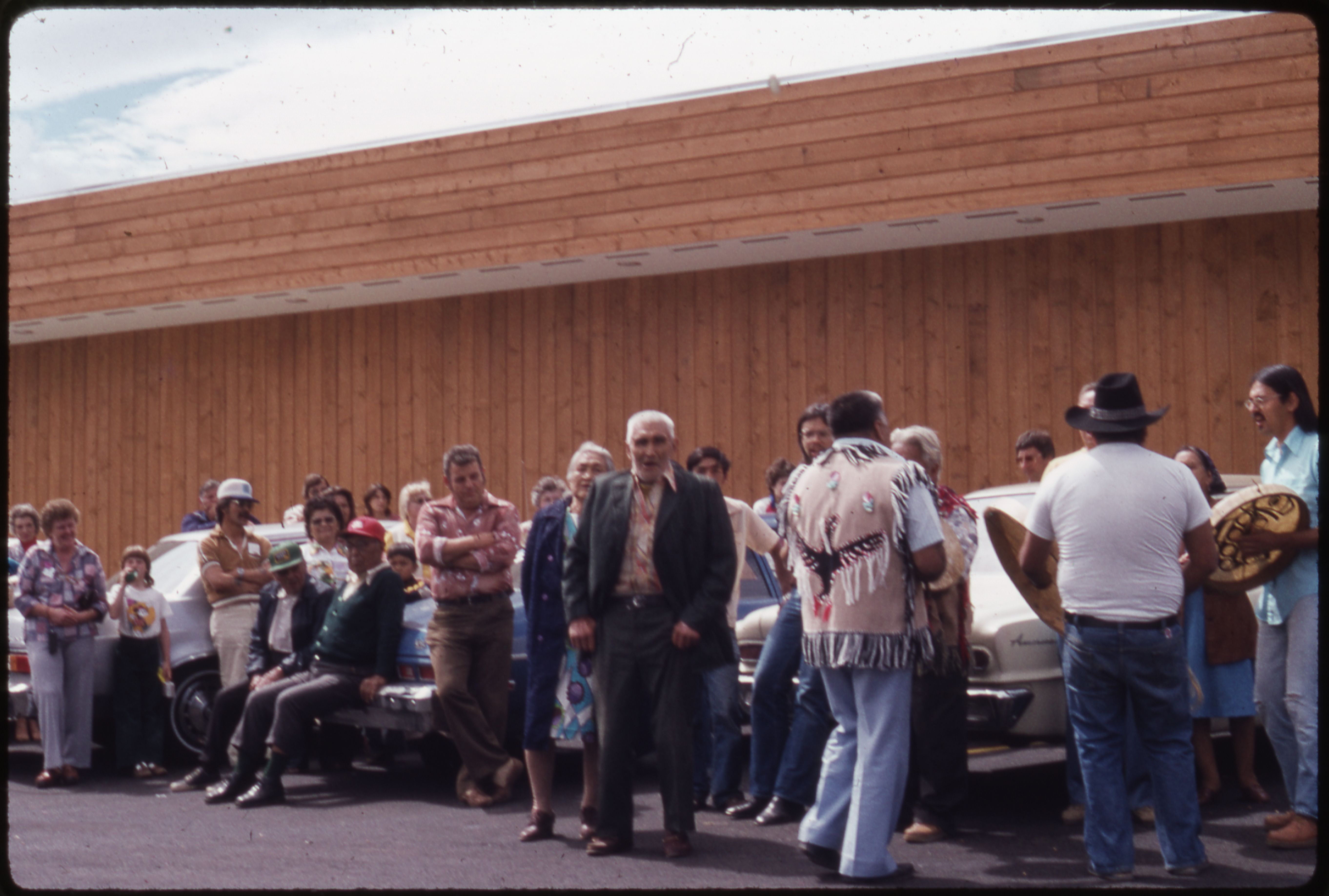 Going forward, we will continue to make additions and improvements of these kinds. Our goals for later this year are to add entries for minimally represented materials in prominent existing collections. Among these will be entries for Indigenous cultures and languages discussed in the major Franz Boas Papers correspondence, mapped locations and entries from the 4500+ photos in the Frank Speck Papers, and the first wave of entries for Indigenous archival materials outside of the Americas. 
Please do not hesitate to contact us at the Center for Native American and Indigenous Research if you have questions and comments about the materials, the Guide, or anything else.
Our thanks go out to Richard Shrake, the APS's consulting developer, for migrating the data to make it more manageable, allowing us to eliminate a number of duplicates and errors across various fields, and Bayard Miller, Head of Digital Scholarship and Technology, for his work redesigning the site.