Jeffery R. Appelhans specializes in the political and religious culture of early America. He completed his Ph.D. in History at...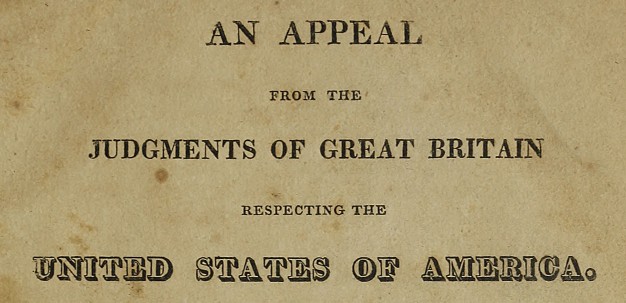 Edgar Allen Poe called him:
"one of the finest writers, one of the most accomplished scholars, and when not in too great a hurry, one of the most accurate thinkers in the country."
Poe gushed in his review of Robert M. Walsh Jr.'s Didactics—Social, Literary, and Political (1836). By that time, Walsh was an established tastemaker—arguably the literary influencer of Philadelphia—but he did much of his influencing anonymously, much to Poe's chagrin. As Poe read Didactics, a kind of valedictory collection of Walsh's many literary essays across the years, Poe found himself confronting the fact that he was re-reading works he long admired and attributed to other writers. Poe complained of Walsh that he had "thus been instrumental in cheating himself of a great portion of that literary renown which is most unequivocally his due."
Others were unsurprised. Walsh (1784–1859) was elected to the American Philosophical Society in 1812, the same year as Corrêa da Serra and John Vaughan, and Walsh quickly became a prime mover in the early Society. It is probable he caught the eyes of Members when he launched the American Review of History and Politics (1811), the first (if short-lived) American literary quarterly. With Vaughan, Walsh exerted extraordinary influence on the acquisitions of the Library during these years, shaping the Society's sense of what literature mattered as much as the makeup of the Rare Book Vault itself, for centuries.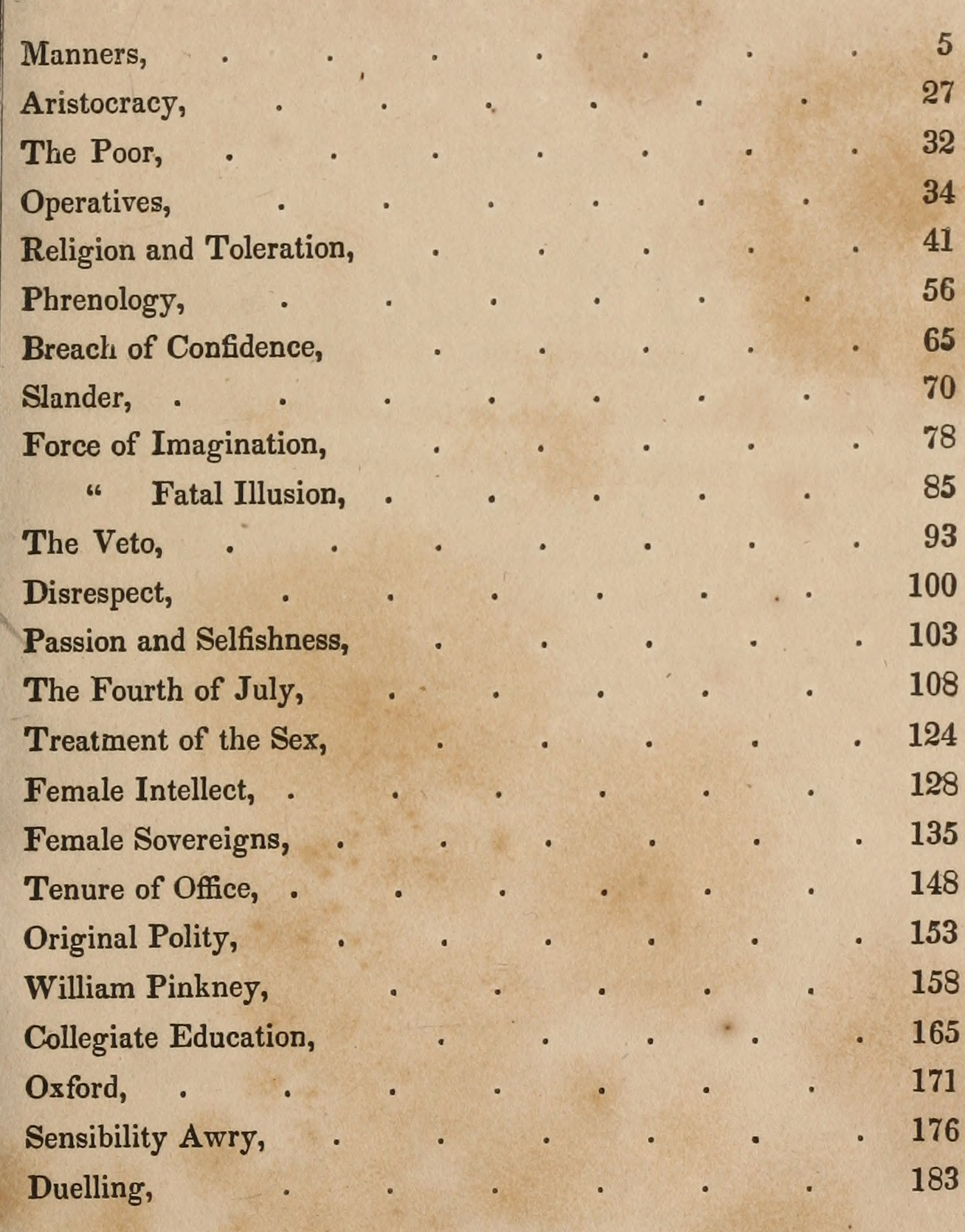 Baltimore-born and of literary temperament, Walsh entered Georgetown College at age thirteen, then under the direction of the Saint Domingue-born Sulpician priest Fr. Louis William Valentine DuBourg (APS 1805), who aspired to provide Americans an elite Continental-style education. As a practicing Roman Catholic himself, Walsh had none of the on-again-off-again "concerns" with the school being a Trojan horse for the faith. Based on enrollments, neither did his Protestant classmates, oft from the region's leading families, who easily saw through the claims of jealous schoolmasters. When DuBourg founded St. Mary's College (1803) to teach French and Italian students, Walsh followed him there to nurse on the classics and European greats in the original; he then refined his palate on a three-year European tour during which he became lifelong friends with Nicholas Biddle (APS 1813) in London.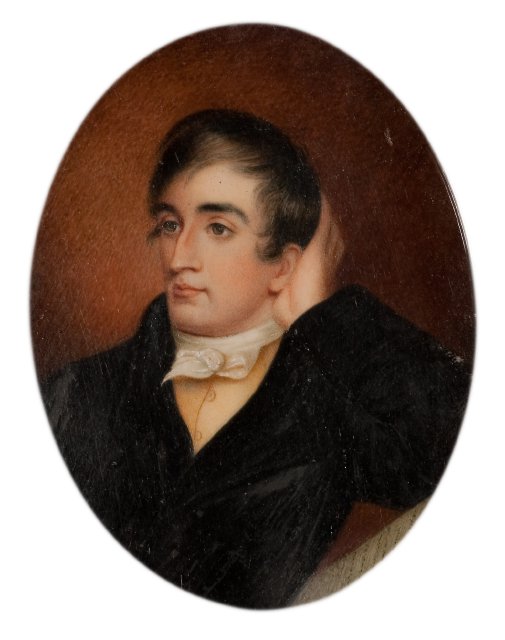 Walsh's direct donations shaped the APS's Library, but so too did his Committee work. Walsh made direct book donations to the Society in 1816, twice in 1818, and again in 1822 and 1823, at least. The topics of the books range widely: from a 1708 Greek Grammar to John Quincy Adams's (APS 1818) unlikely post-presidential turn as a poet to books and pamphlets on politics, tariffs, religious freedom, morality, education, and botany. Tellingly, the deposits of nearly all Walsh's own major works came from other Members. 
Scanty catalog records point to another interesting detail: authors sent inscribed books to Walsh—perhaps to beg not only a favorable review, but perhaps to facilitate their inclusion in the growing Library of the Society. In March 1819, the APS's literati—Walsh, with Librarian John Vaughan and Roberts Vaux—were appointed to what became a standing Library Committee tasked with determining what the Library would continue to hold, or to acquire.

Walsh served as one of the APS Secretaries beginning in 1819 for a number of years, and was often nominated, and twice chosen, as the Society's Orator in the early 1820s. In 1819, Walsh published his shelf-sagging defense of America, Appeal from the Judgments of Great Britain, a book which John Adams called "a great public national service," Thomas Jefferson called "the first volume of every American history," James Madison encouraged Walsh to translate for Europeans, and the Pennsylvania legislature bought it for all members. Besides receiving an honorary doctorate from Harvard that year, the University of Pennsylvania created a General Literature Chair for Walsh, a post he held until becoming a Trustee in 1832.
He continued to serve the Society once he launched his (eventually) tri-weekly newspaper, the National Gazette and Literary Register, which he edited from 1820–36. He used the paper to advance his own blend of Federalist-Whig politics, opine on literature from across the Atlantic world, and to parry attacks on the growing influence of Catholicism in America. In these same years before and after the founding of the University of Virginia (1819), it was to Walsh whom his friend Jefferson turned for literary guidance and professorial recommendations. Walsh's was the salon of 1830s Philadelphia.
But it was a grind, and bouts of exhaustion convinced him to leave the National Gazette in his son's care so he could become a retired intellectual in Europe in 1837. Between soirées with Humboldt (APS 1804) and Tocqueville (APS 1842), salons with many more Members, and an appointment as the Consul General of the United States in Paris (1844–51), he lived his best life as a retiree. Trading newspaper jousting for Madeira musing suited him well. He died in Paris in 1859.
Works Cited
Poe, Edgar Allen. "Walsh's Didactics." Southern Literary Messenger (May 1836): 399–401.
University of Pennsylvania Society of the Alumni. Biographical Catalogue of the Matriculates of the College Together with Lists of the Members of the College Faculty and the Trustees, Officers and Recipients of Honorary Degrees, 1749-1893. Society, 1894.
Eaton, Joseph. "From Anglophile to Nationalist: Robert Walsh's 'An Appeal from the Judgments of Great Britain.'" The Pennsylvania Magazine of History and Biography 132, no. 2 (2008): 141-171.
Lochemes, Mary Frederick. "Robert Walsh: His Story." PhD diss., Catholic University of America, 1941.