John C. Slater Postdoctoral Fellow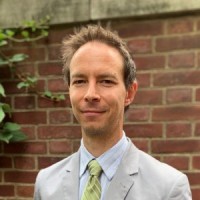 Jeffery R. Appelhans specializes in the political and religious culture of early America. He completed his Ph.D. in History at the University of Delaware in 2018. When not contributing to the APS Members Bibliography and Biography project, he is revising his book manuscript, tentatively titled "The Creation of American Catholicism: From the Revolution to the Early Republic." It offers a new narrative: the story of how the Revolution and the early republic created American Catholics by unleashing the forces that established them as citizens in the public sphere and civil society between 1773 and 1844. It turns a major idea on its head: contrary to most narratives, the firestorm of anti-Catholic violence that began in the late 1830s was due less to the threat they posed as hated outsiders than to their success at cultivating their status as persuasive and influential insiders. It is a story about how religious and cultural minorities nurture political empowerment. It speaks not only about their era, but to ours.
The research has enjoyed the support of the American Philosophical Society, the Cushwa Center at Notre Dame, the New Orleans Center for the Gulf South at Tulane University, a Mellon Fellowship at the Library Company of Philadelphia and the Historical Society of Pennsylvania, the Maryland Historical Society, and numerous intermural awards, including a University Dissertation fellowship. Most recently, it was named a finalist for the Zuckerman Prize in American Studies.