Ben Franklin and the Body of Evidence
Renée Wolcott is Assistant Head of Conservation and Book Conservator. A high school interest survey listed "book restorer" as the...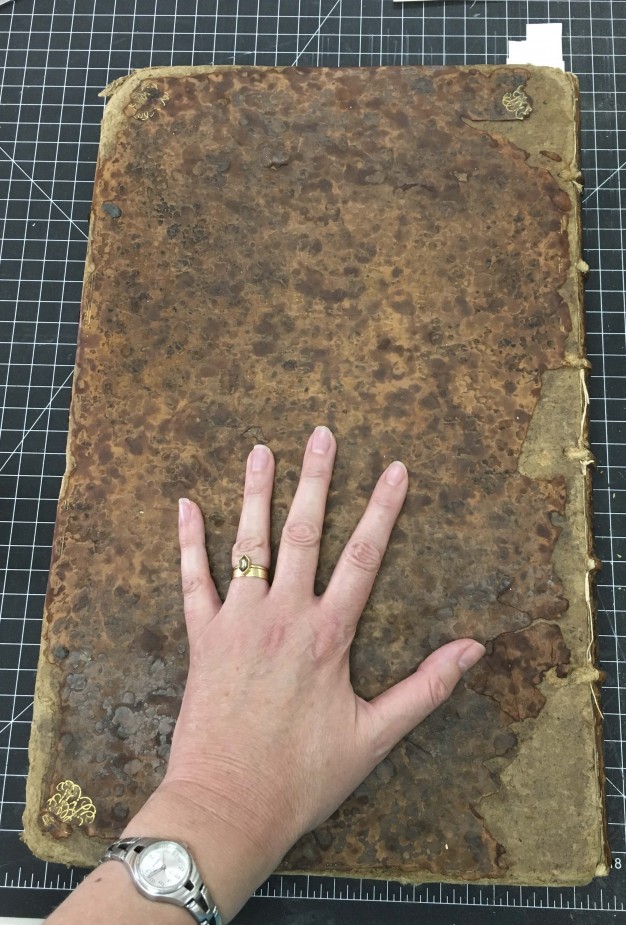 In April 2016, Benjamin Franklin descendant Mai Duane Harper and her husband, James A. Harper, presented the APS Library with a lectern-sized edition of the Book of Common Prayer, handed down through the family since Franklin himself owned it. The volume was printed in 1760 by Joseph Bentham, printer for the University of Cambridge in England. The original binding was gold-tooled with the crowned GR monogram of George III, who became king of England and head of the Church of England in October 1760.
By the time Benjamin Franklin died in 1790, the Anglican Church of the American colonies had been replaced by the Episcopal Church of the United States. Franklin himself worshipped (at least sporadically) at Christ Church in Philadelphia, in whose cemetery he is now buried. But did he use this prayer book?
Two penciled inscriptions signed by Richard Bache Duane identify the volume as having belonged to "Dr. Franklin," but the book contains no Franklin marginalia. It is also unusually large and grand for a personal prayer book; its folio size and extensive tooled decoration are more typical of prayer books used in church services.
However, the book does show signs of use, either by Franklin himself or his descendants. The degree of wear to the binding and leaves suggests that the book did not sit idle on a shelf all the time. In order to write my condition report for the prayer book—a document that records how the book was made and how it had deteriorated before conservation treatment—I examined the volume in great detail. In doing so, I discovered a number of items in its gutter:
One small, five-petaled pressed flower

One straight pin

One small piece of stiff cut paper

One short strip of yellowed, brittle plain-weave fabric, probably used as a bookmark

Two ghostly impressions of a longer, wider woven bookmark, left behind by acids in the fabric

Two short lengths of sewn-in red wool yarn, one at the head and one at the tail of the book, suggesting that the book once had red woolen endbands

One squashed fly

One squashed moth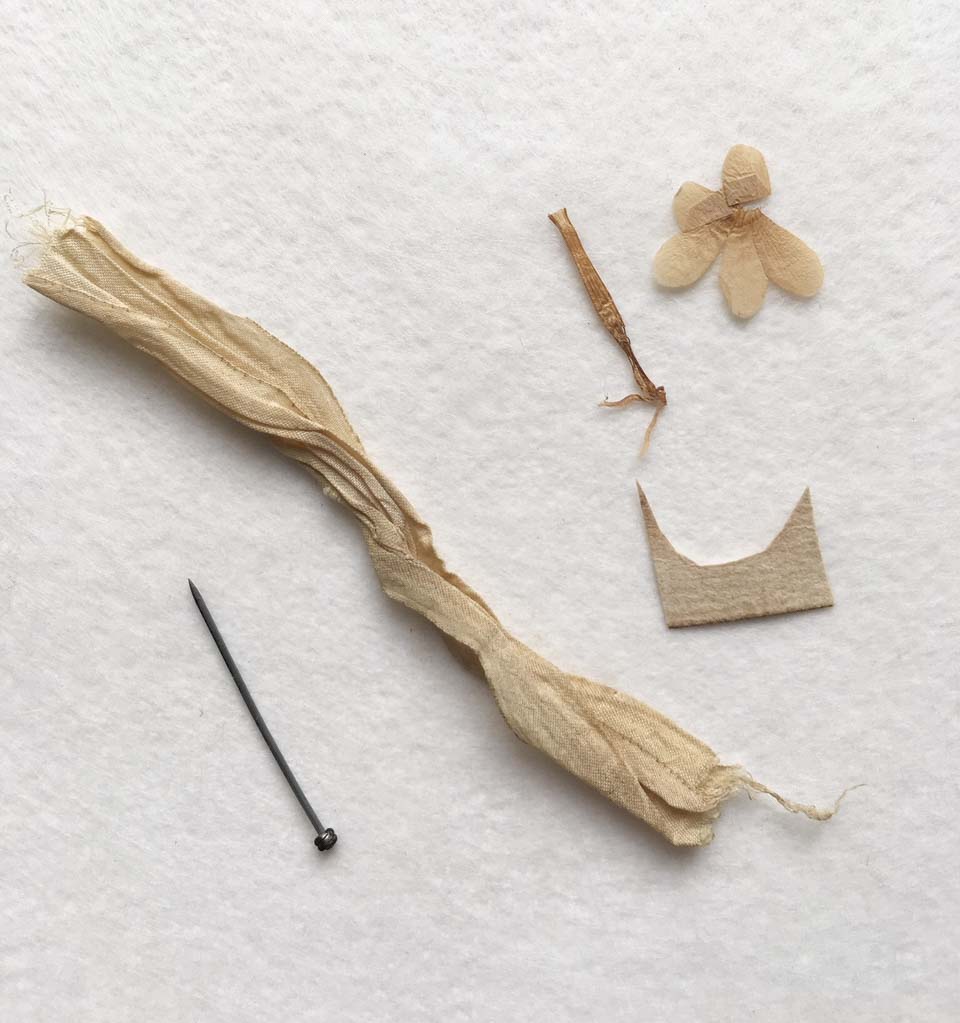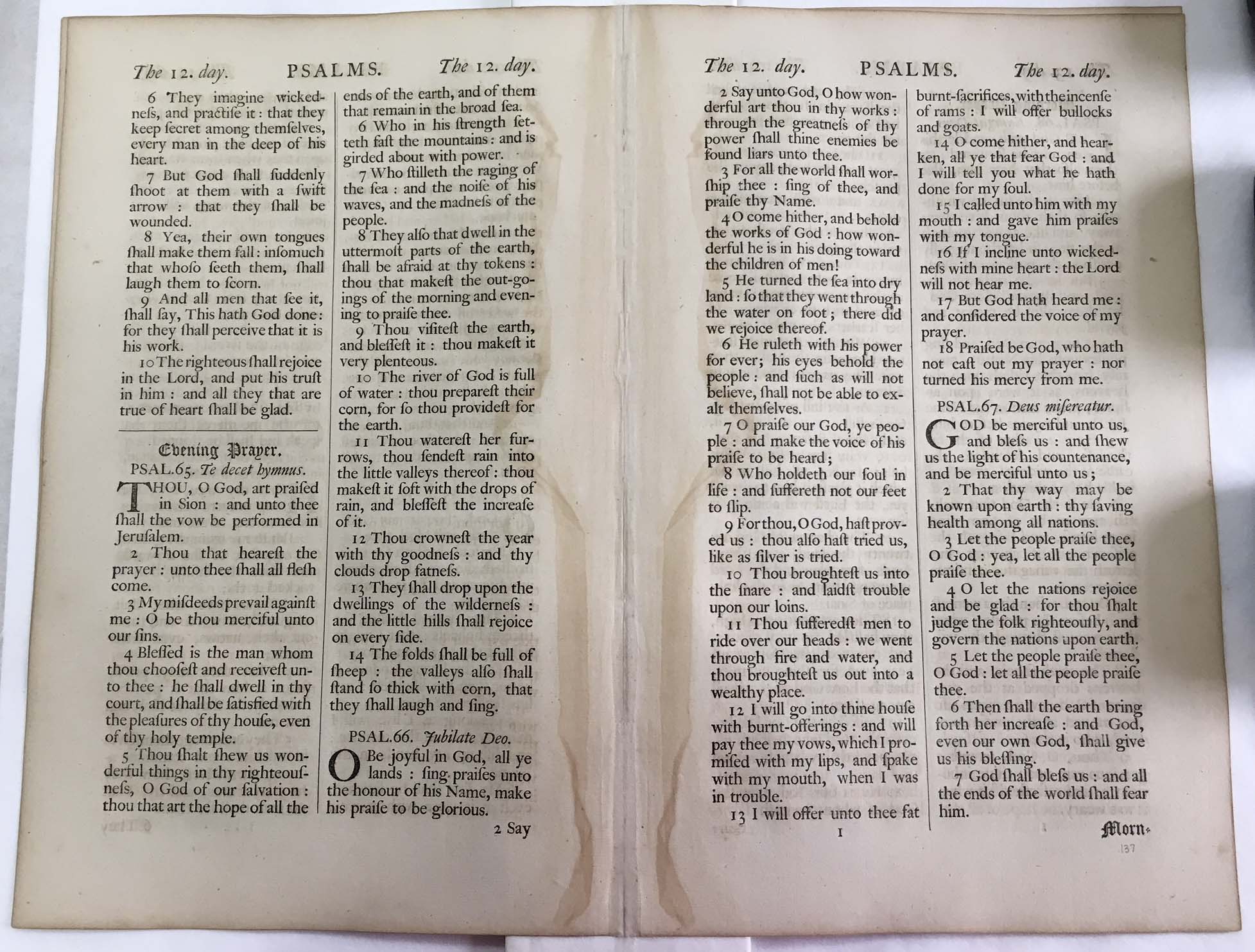 I also found grimy fingerprints in the margins of the pages related to matrimony, perhaps from a Franklin heir dreaming of (or remembering) her wedding day. Even earlier inky fingerprints can be traced back to the printers who created the book more than 250 years ago.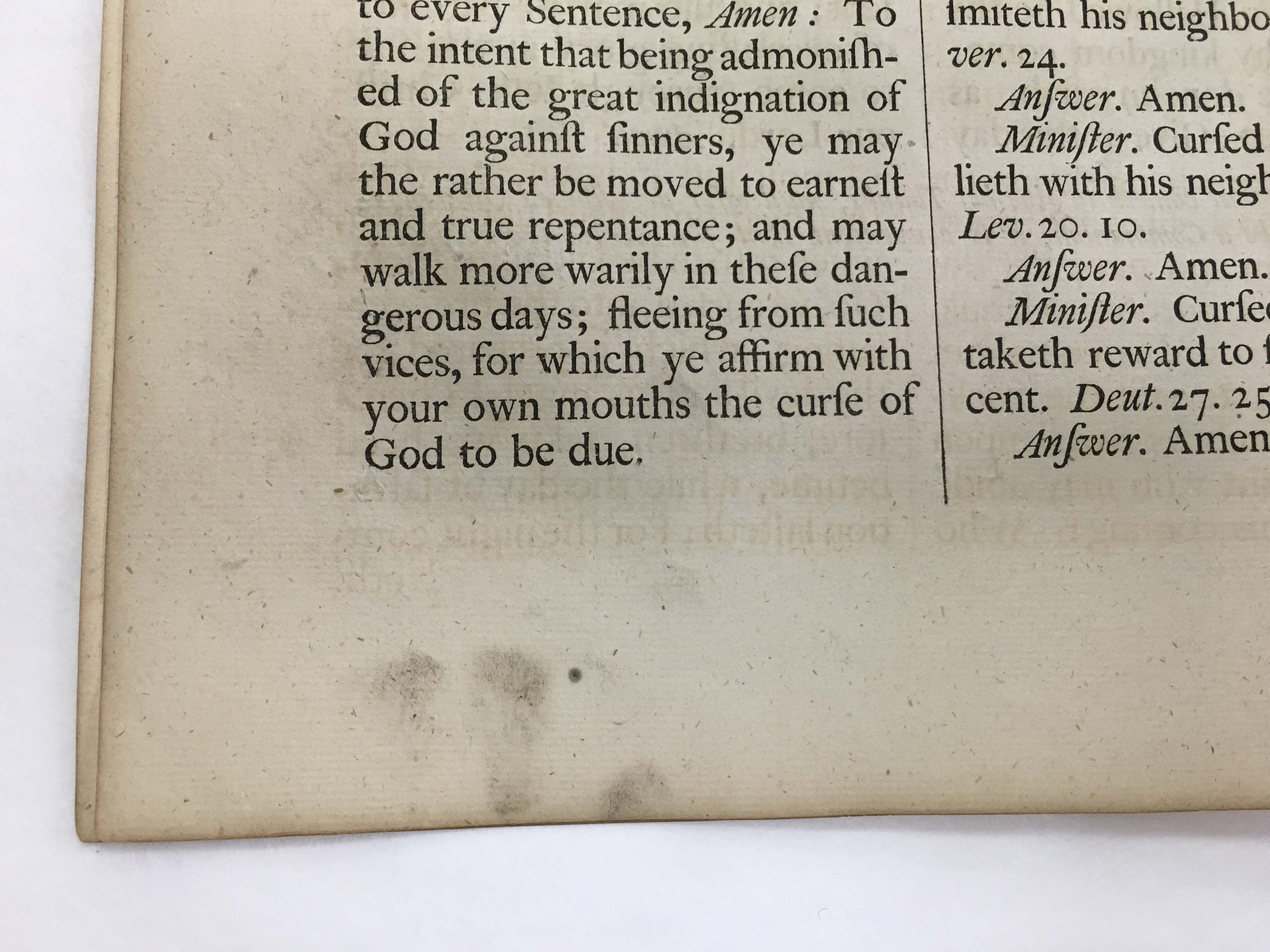 I recorded all of this evidence in case my treatment did anything to alter it. And before proceeding further, I removed all the materials from the gutter and placed them in a polyester sleeve for safekeeping. To find out what I did next, keep following the blog!