Joseph DiLullo, Reference and Digital Services Specialist, has been working at the APS since January of 2015. Prior to the...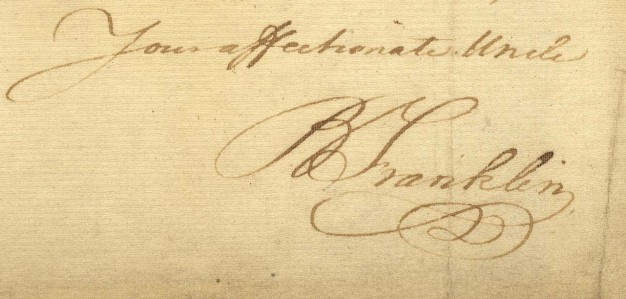 The Jonathan Williams Papers are now digitized in their entirety and are available to view in our Digital Library. This collection of approximately 55 letters and documents, written by or to Jonathan Williams and Jonathan Williams, Sr., also includes important material from the Miscellaneous Benjamin Franklin Collections, and can be found in its entirety here.
Now that the collection is fully digitized, we are able to highlight some of the interesting tidbits found in this underutilized source.   
Jonathan Williams was born May 26, 1750 in Boston to Jonathan Williams Sr., a patriot of the Revolution and a prosperous merchant, and Grace (Harris) Williams, daughter of Benjamin Franklin's sister Anne—making Benjamin Franklin his great uncle.
Williams had an extensive and interesting career. Having moved to Europe in 1770 to pursue business interests, Williams made valuable connections in London and worked as a commercial agent in France. Upon his return to America in 1785, he settled in Philadelphia and eventually became a judge in the court of common pleas in 1796.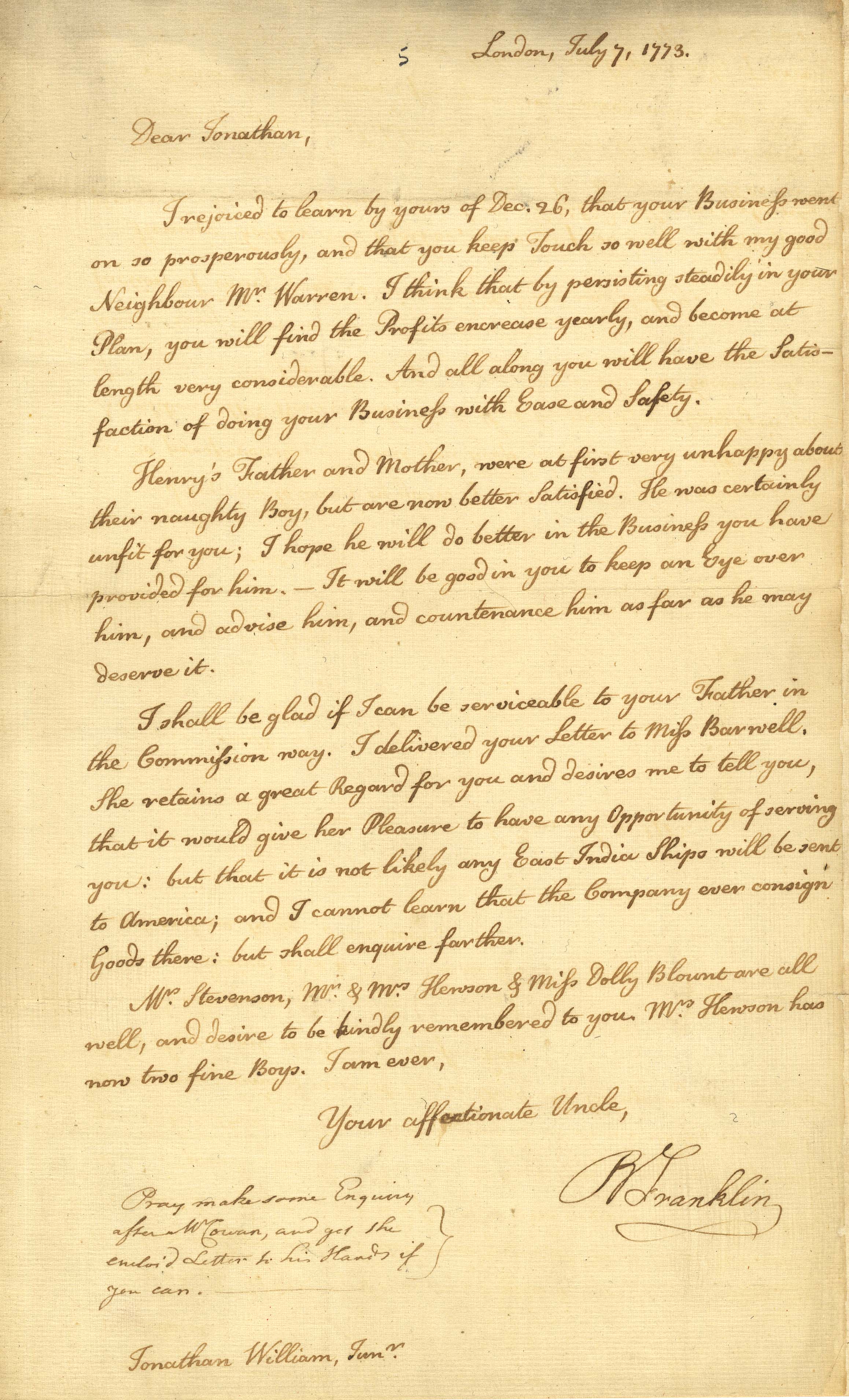 Williams also spent time working on scientific experiments with his great-uncle Benjamin Franklin. This work cultivated his reputation as a respected man of science in Philadelphia. His observations of temperature and barometric readings were published in the APS Transactions and he was elected a member of the Society in 1787. Thomas Jefferson also recognized Williams' work and in 1802 made him the first superintendent of the Military Academy at West Point.
In his later years, Williams served as Vice President of the APS and was elected to Congress in 1814, but sadly died before he could take his seat.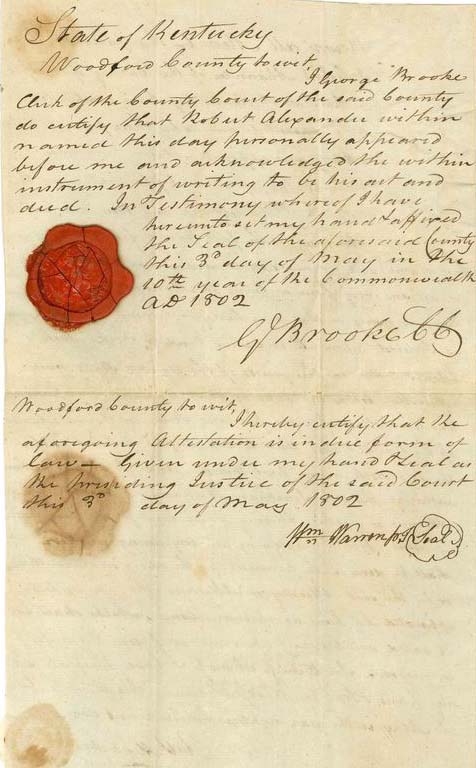 The Jonathan Williams material deals primarily with financial and legal matters but glimpses of a more personal nature can be seen throughout the correspondence. Letters penned by Benjamin Franklin, for example, often include the salutation, "Your affectionate Uncle." Visit the APS Digital Library to read the full correspondence and learn more about the Williams family.