Wyck Donates Rare Manuscript Collection to the APS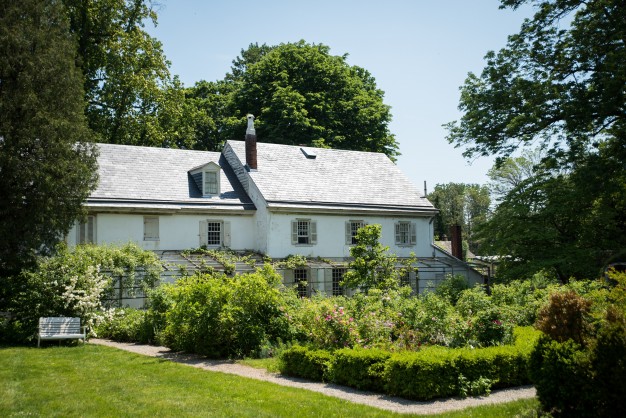 Photo of Wyck by Robert Buzzard Photography
The collection provides invaluable primary source material for American History topics c.1690-1970, including Yellow Fever, Horticulture, Brewing, Meteorology, and Natural Sciences.
October 7, 2019 | PHILADELPHIA – The Wyck Association announces the gift of the Wyck Papers to the American Philosophical Society Library & Museum. Wyck's collections offer a rare glimpse into the history of Philadelphia through a range of primary sources including letters, recipes, and accounting ledgers, as well as furniture, clothing, and architecture. Gifting the papers to the APS ensures the long-term stewardship of this fascinating collection of manuscripts detailing almost 300 years of one Philadelphia family's history. The APS Library & Museum will digitize portions of the Wyck papers and make them available online, giving access to students and researchers around the world.
Wyck served as the ancestral home of a Quaker family whose lives intersected with significant moments in Philadelphia's history from 1690 to 1973. The names most prominently associated with Wyck are Wistar and Haines. Designated a National Historic Landmark in 1991, today the site consists of a colonial house with innovative 1824 alterations by architect William Strickland, the oldest rose garden in its original plan in America, a historic smoke house, ice house, green house, and coach house, and more than 10,000 family objects, furniture pieces, and curiosities. While the main house showcases the original setting and provides appropriate housing for the family's material culture collection, the APS is ideally suited to store its massive manuscript collection.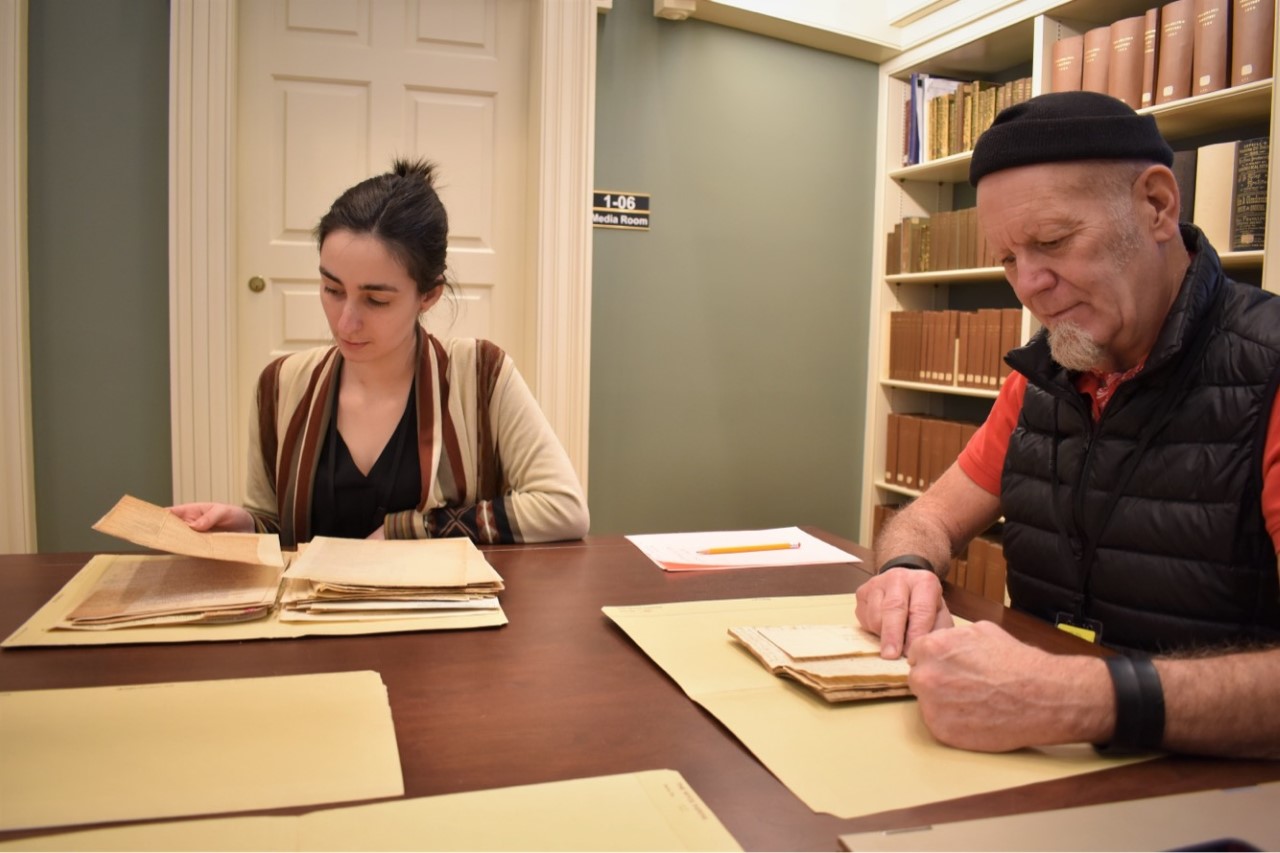 This collection of more than 100,000 family papers has been on deposit at the American Philosophical Society (APS) since 1987, stored alongside works of prominent early Americans such as Benjamin Franklin, Lewis and Clark, and Thomas Paine. In total, the APS Library & Museum has over 13 million pages of manuscripts, 250,000 books, and approximately 3,000 artifacts and fine art objects with core collection areas in early American history, the history of science, and Native American cultures and languages. Annual exhibitions drawn from these collections welcome over 130,000 visitors each year.
The Wyck papers include a group of letters which offer a vivid and devastating window on Philadelphia's deadly Yellow Fever epidemic of 1793. The APS has already used the Wyck materials to build a Yellow Fever program for school groups that uses stories from the Wyck papers to show students how real Philadelphians experienced the epidemic. Wyck's Executive Director, Jennifer Carlson, states "Wyck is honored to gift the papers to a prestigious institution where they will be cherished, preserved, and utilized." Patrick Spero, Librarian at the American Philosophical Society, remarks "Our cooperation presents an exciting opportunity to disseminate knowledge and provide access to this collection for historians, researchers and history enthusiasts."
Wyck's Board Chair, Sandra Mackenzie Lloyd, has the unique distinction of being Wyck's first curator when the home became a historic site open to the public. With project staff, Ms. Lloyd worked to collect and catalogue the family papers found throughout Wyck and later placed the papers on deposit at APS: "When I began cataloguing the collection, I marveled at how many objects listed in the ledgers remained in the house. Yet more manuscripts spoke to the early years of the Academy of Natural Sciences, while others described 'Wistar Parties' held by members of the American Philosophical Society, progressive schools, women's history, and Wyck's beautiful rose garden. These papers truly gave Wyck its human voice as they're filled with stories about the people and the place." 
About the American Philosophical Society:
The American Philosophical Society, the oldest learned society in the United States, was founded in 1743 by Benjamin Franklin for the purpose of "promoting useful knowledge." In the 21st century we sustain this mission in three principal ways. We honor and engage leading scholars, scientists, and professionals through elected membership and opportunities for interdisciplinary, intellectual fellowship, particularly in our semi-annual Meetings. We support research and discovery through grants and fellowships, lectures, publications, prizes, exhibitions, and public education. We serve scholars through a research library of manuscripts and other collections internationally recognized for their enduring historic value. The American Philosophical Society's current activities reflect the founder's spirit of inquiry, provide a forum for the free exchange of ideas, and convey our conviction that intellectual inquiry and critical thought are inherently in the best interest of the public.
About Wyck Historic House, Garden, and Farm:
Wyck served as the ancestral home of the Wistar-Haines family from 1690 to 1973.  Open to the public since 1974, Wyck features buildings, landscape, and collections that reflect every period of American history since pre-colonial times.  The 2.5-acre site consists of a colonial house; the oldest rose garden in American still in its original plan; and a collection of 10,000+ historical artifacts and accumulated curiosities.  At Wyck today, we are not only preserving this 328-year-old site and its extraordinary collections; we are working to maximize the role it can play in the health and life of our contemporary community.  Wyck's multifunctional Home Farm provides an experiential outdoor classroom for local children and adults.  Our free community festivals feature an assortment of activities in the areas of history, horticulture, and urban agriculture and help our neighbors and visitors to connect historical and modern-day ideas of place, food, family, collecting, nature, and sustainable living. And the Wyck Rose Garden, one of Philadelphia's best-kept secrets, comes alive each spring with a plethora of antique roses and opportunities for community members to learn more about this local treasure free of charge.