Melanie Rinehart holds a B.A. in History from Sweet Briar College and her M.L.S. from Indiana University, Bloomington. As an...
The Long Expedition set out from the Allegheny Arsenal in Pittsburgh on May 3, 1819, with goals to both exert American control of western territories and to better understand the land included in the Louisiana Purchase. Secretary of War John C. Calhoun funded the project with the intent of helping bring Native American tribes west of the Mississippi more firmly under American control and keeping British influence out of the territory by establishing military forts. Major Stephen H. Long, for whom the expedition was later named, was also allowed to hire scientists for what was then called the Yellowstone Expedition at the urging of an American Philosophical Society committee.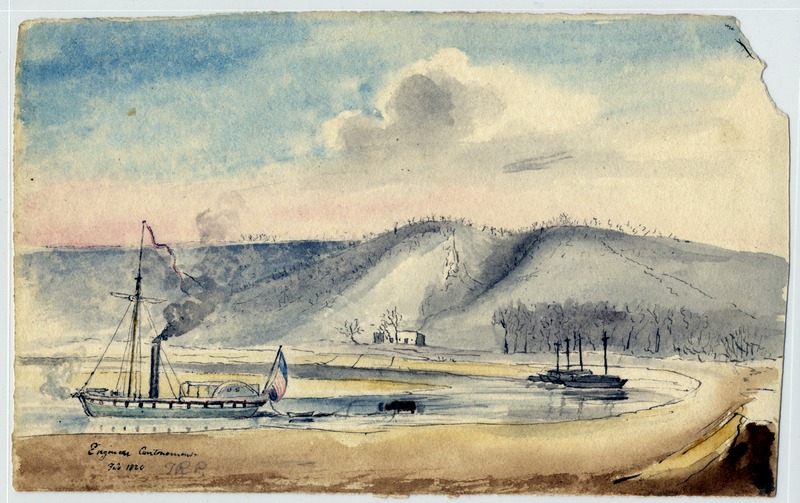 Expedition members had skill sets such as engineering, geology, zoology, ethnography, trapping, and Native American language interpretation. Among these men was 20 year old Titian Ramsay Peale, son of Charles Willson Peale who was a zoologist and illustrator in his own right. Charles used his connections in government to ensure Titian an interview to join the expedition, but Major Long said after an interview that Titian was "a gentleman of such promise [...] he paints with a good degree of execution, is well skilled in preparing birds and other animals, and collecting specimens of minerals, plants, &c."
All of these skills Titian learned being raised in the eclectic Peale family, where art and natural sciences were the family business; he had also been a member of the 1817 Academy of Natural Sciences of Philadelphia sponsored expedition to Florida and Georgia after a troubled youth which despaired his father. In a letter written before the Long expedition left Pittsburgh, Charles emphasized the importance of Titian making himself amiable to all members of the party and to not hastily react to perceived slights; in a letter to his daughter Angelica, he wrote of his concern about the danger and low pay Titian was receiving, but that "[Titian's] heart was so much engaged with the chance of his acquiring credit by his exertions in collecting subjects of Natural history, as well as improving himself in various Sciences in the company with men of Celebrity, exploring a New Country, therefore I could not withhold my consent." An 1820 report stated that Titian was, according to another letter from Charles to Angelica, "much beloved by the Party." 
Before the invention of photography, illustrators were a vital part of any expedition when it came to recording live flora and fauna for scientists back in major cities. Specimens brought back from such expeditions were essential for scientific research. This included recording the variety of squirrel species across what is now the United States. Between 1819 and 1820, Titian created nine illustrations of squirrels during his time on the Long Expedition, one of which is pictured below. These images, as well as the other seven squirrel illustrations, are also available on the APS Digital Library, alongside his other multitude of illustrations from the expedition.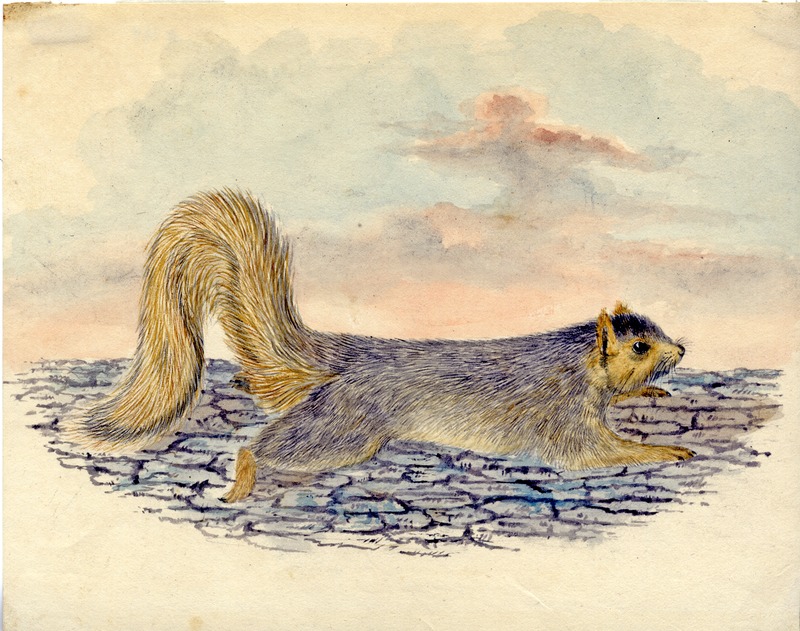 Squirrels are native to the Americas, Europe, and Asia, though species vary on each continent. With relation to North America, squirrels were kept as pets and used by early European settlers in portraiture as a symbol of control over the perceived untamed wilderness. Benjamin Franklin wrote an epitaph for English painter and scholar Georgiana Shipley's deceased American squirrel Mungo in 1772, saying, "few squirrels were better accomplished, for he had a good education, had traveled far, and seen much of the world [...] If you wish it, I shall procure another to succeed him; but perhaps you will now choose some other amusement."
Fifty years later, Titian Peale would consider squirrels as zoological subjects and scientific specimens, not potential pets. Squirrels feature in Indigenous American storytelling, with one Cheyenne story, called "Ground-Squirrel and Turtle", depicting a squirrel and his friend turtle cleverly escaping a fox and coyote who want them for a snack. An audio recording of "Ground-Squirrel and Turtle" in the Cheyenne language, collected by Donald Olson with the help of Minnie Bearbow, is stored in the APS Digital Library. The Long Expedition was in contact with Cheyenne tribes during their travels from Oklahoma to Arkansas in 1820.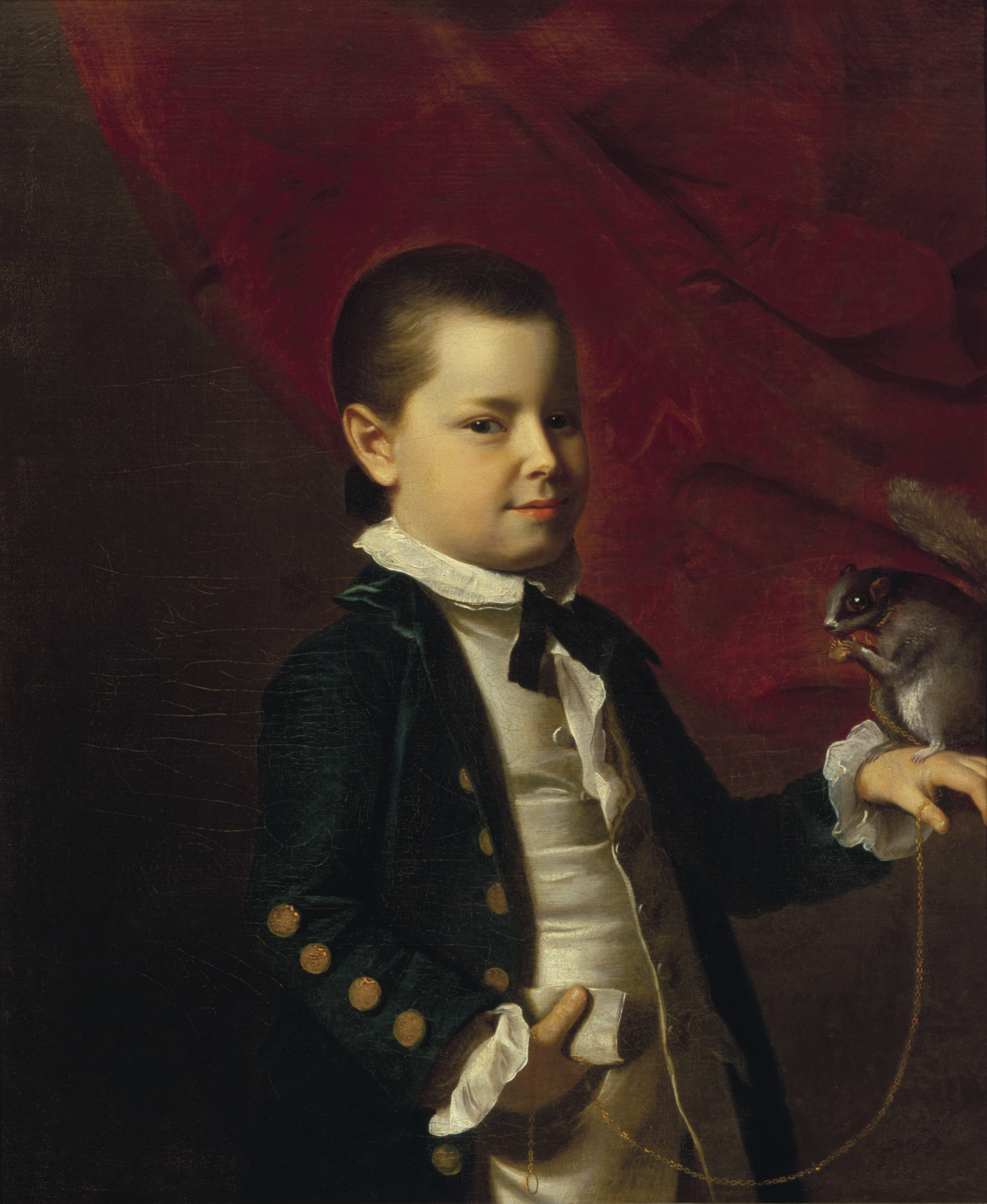 During the Long Expedition, Titian created 122 sketches and watercolors of animals, landscapes, and people, and continued to participate in scientific expeditions. Two years after returning from the expedition, he married Eliza Cecilia LaForgue, who began her marriage with a plea from her father-in-law to help Titian make peace with his brother Franklin. The brothers were at odds over the management of the Peale Museum, and Titian chafed at being under the management of his brother. 
His time on the Long Expedition established him as one of the foremost scientific illustrators of Great Plains flora and fauna, leading to his appointment as the chief naturalist on the United States Exploring Expedition of 1838–1842 led by Charles Wilkes. He was elected a member of the APS in 1833, the same year he became curator of the Peale Museum founded by his father. After a long career, Titian died in Philadelphia on March 13, 1885. While his art and specimens are held at museums and libraries all over the United States, the American Philosophical Society holds his sketches from the Long Expedition and others. There are no more illustrations of squirrels in the Titian Ramsay Peale Sketches collection (Mss.B.P31.15d), so the nine images from Titian's trip over the Great Plains are all the more special.