Samuel George Morton Papers
Joseph DiLullo, Reference and Digital Services Specialist, has been working at the APS since January of 2015. Prior to the...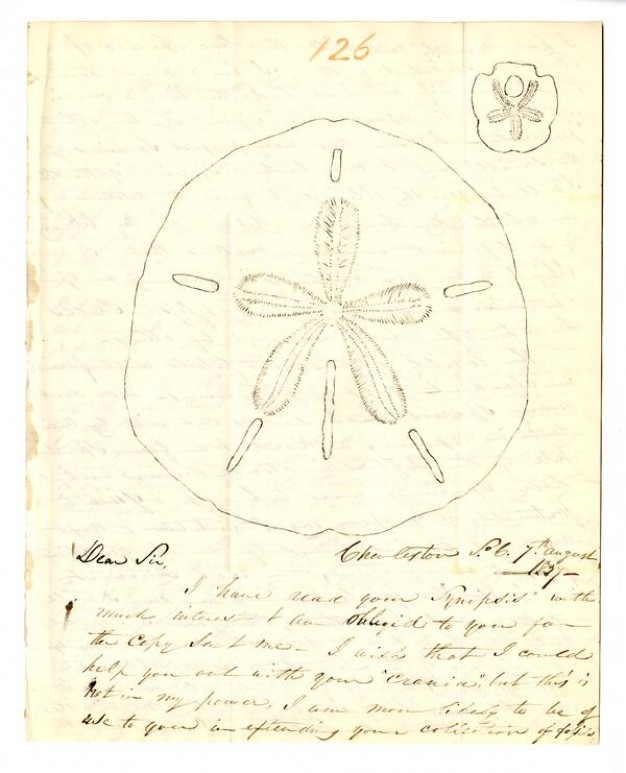 Now available to view in the Digital Library, the Samuel George Morton Papers have been digitized in their entirety. 
Samuel George Morton (1799-1851, APS 1828) was a Philadelphia physician, anatomy professor, naturalist, and physical anthropologist. The Morton papers include correspondence, craniological sketches, and a journal detailing Morton's trip to the West Indies in the 1830s. The papers focus on Morton's scientific interests and include correspondence with such figures as John James Audubon, Benjamin Silliman, and Samuel P. Hildreth. 
Morton was heavily involved in the craniometric study of humans and his work greatly influenced physical anthropology in the early-to-mid-19th century. Morton also served for a time as the corresponding secretary of the Academy of Natural Sciences of Philadelphia. Several letters written by Morton in this capacity are included in this collection. 
Morton is possibly best known for his work Crania Americana in which he argued that cranial capacity differs widely among different races, which he believed affected intelligence. This led Morton's work to be widely endorsed by pro-slavery advocates. 
Included in the collection is Morton's "Diary of Trip to the West Indies." Whereas the vast majority of the material in the Morton papers consist of correspondence to Morton, this diary provides 66 pages of material created by Morton in which he discusses topics ranging from agriculture to slavery. 
The digitized Morton papers offer a glimpse into the early days of physical anthropology and provide a sense of the racist ideas that served as early pillars of the field.