Revolutionary PHL: Blankets, Beer, and Beef: Broadsides for Care of Military Bodies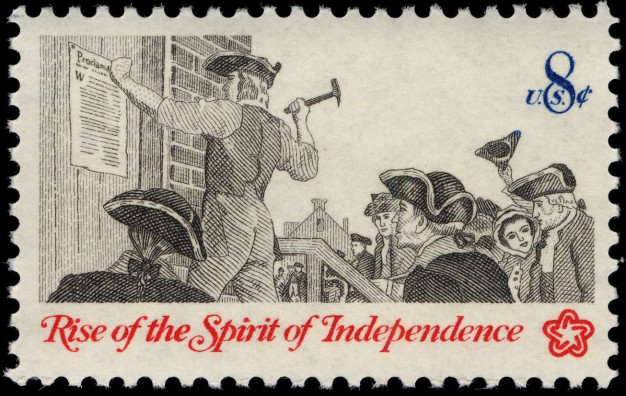 Header Image: Four 8-cent stamps were issued in the Rising of the Spirit of Independence Bicentennial Issue commemorating communications in colonial times. The 8-cent Posting Broadside commemorative stamp was first placed on sale at Atlantic City, New Jersey, on April 13, 1973. U.S. Postal Service; National Postal Museum: 1973 American Bicentennial Communications Issue 
About a month after the signing of the Declaration of Independence, on August 9, 1776, the State of Pennsylvania ordered the publication and distribution of 2,000 broadsides, one-paged public postings, that listed the rations for each soldier of the Flying Camp: supplies such as "a pound of beef and bread," "three pints of beans," and "eight pounds of hard soap" for 100 soldiers per week. A year later, on September 4, 1777, a broadside featured the U.S. Militia's resolve for the procurements and assessment of essential resources—"arms and blankets"—for the military. These broadsides illustrate how the American government and military quickly communicated information deemed vital within public spaces during the American Revolution.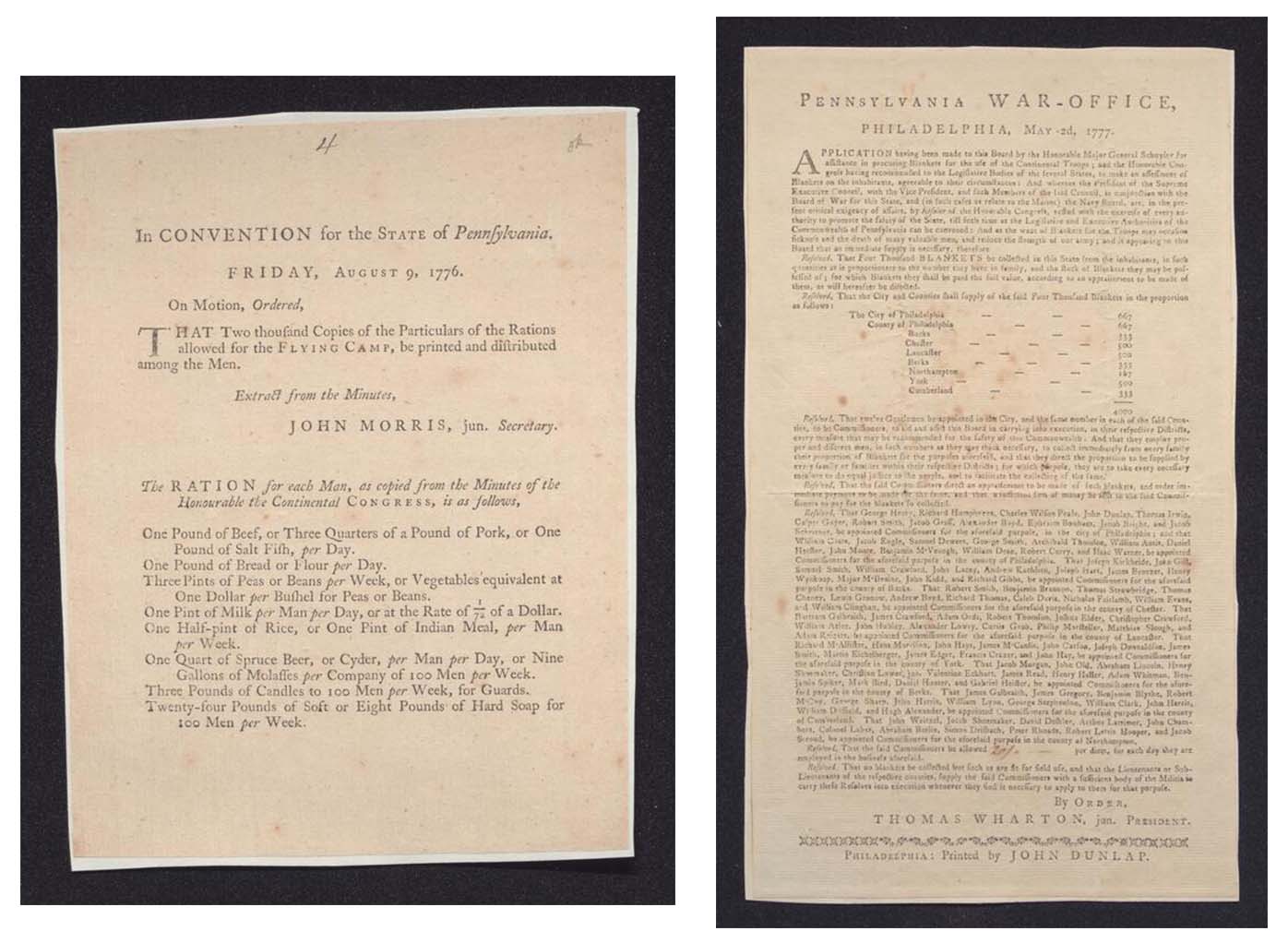 "Breaking news" or "fresh intelligence" did not arrive as rapidly as contemporary news is delivered to our phones or television screens. However, information spread faster than one might assume today, thanks to the dissemination of broadsides, small or large one-paged postings printed quickly for "prompt distribution of news, advertisements, songs and poems, personal announcements, and official proclamations." During the Revolutionary War, the majority of the broadsides constituted official acts and proclamations issued by individual states and the Continental Congress, as well as military orders issued by the Continental Army and the British forces. 
Broadsides were vital, yet evanescent, sources of information, and somewhat accessible, as they were cheaply and quickly produced. A more expedient way of spreading news about battles, deaths, executions, requisitions, and demands for additional resources than newspapers, broadsides were posted on trees, tavern walls, and lampposts in public spaces, with some read aloud. Though consumed and discarded shortly after use, broadsides survived and continued to appear in American public media and discourse up until the early 20th century.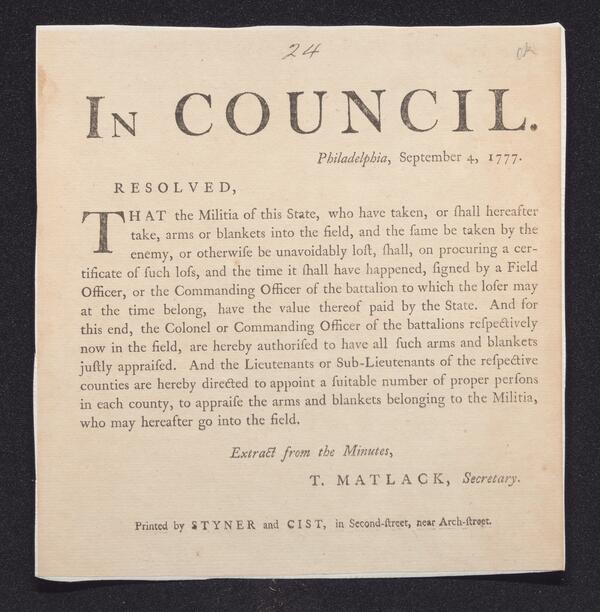 As featured here, the broadsides served as an essential means of communication for both the American and British forces during the Revolutionary War. In order to maintain and improve the health of their soldiers, both armies issued broadsides requesting vital resources or supplies such as bread, blankets, spruce beer, beef, beans, rugs, and "woodcutters." Specific requests for "wool blankets" for the soldiers, as well as individuals to assess the blankets, appear frequently and evoke a sense of the difficult weather conditions and lack of bodily comfort soldiers experienced on the battlefield. The demand for blankets" that appear in these specific military broadsides suggest a culture of care, not just medical, for  military bodies during the Revolutionary War. Moreover, the prominence of providing care for those who served in the military, as evidenced in the broadsides, suggests a broader understanding of care within 18th century military culture that comprised the moral and the physical.