"A republic if you can keep it"
Robert M. Hauser is the Executive Officer of the American Philosophical Society. From 2010 to 2017, he served as Executive...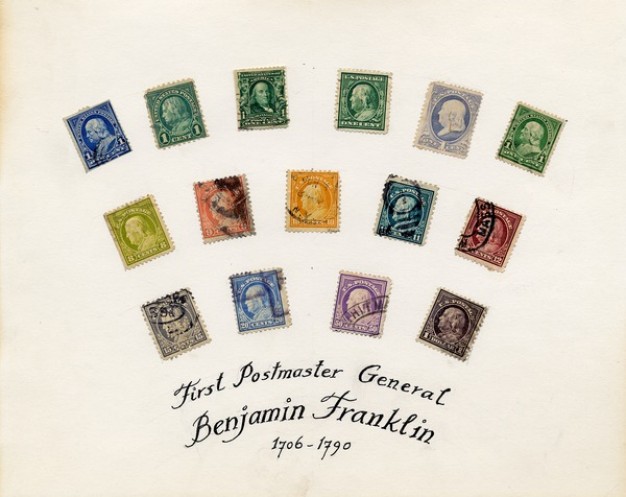 The COVID-19 pandemic will lead to unprecedented numbers of mail-in votes for November's general election, raising the question of whether the U.S. Postal Service is up to the task of delivering ballots in time to be counted. This reminds us at the American Philosophical Society of the works and words of our founder, Benjamin Franklin.
Dr. Franklin was not only a printer, writer, scientist, and political leader, but he also served as postmaster of Philadelphia from 1737 onward and as co-postmaster of all of the colonies until 1774, when he was summarily dismissed by the British government. During that time, Franklin speeded mail service across the colonies by building new roads and creating shorter routes with more fresh riders. In recognition of his earlier contributions, the Continental Congress named Franklin as the first Postmaster General of the United States in 1775.
In Philadelphia, Franklin kept meticulous records of mail received and sent, which are held by the APS and are now being digitized, transcribed, and distributed in the Center for Digital Scholarship's project Franklin's Philadelphia Post Office Ledgers: A Glimpse into Colonial Correspondence Networks.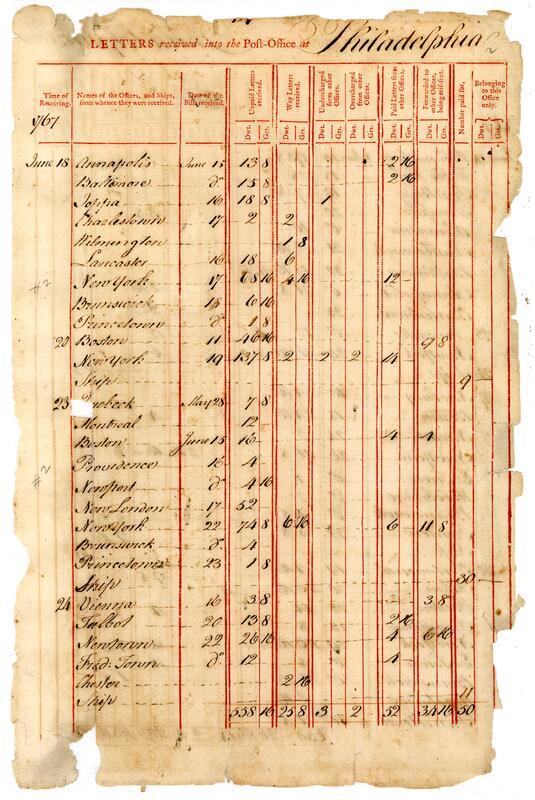 Franklin's postal records are a treasure trove for research, for they reveal networks of correspondence across the American colonies. So far, staff and fellows at the Center for Digital Scholarship have learned more about who used the post office, which areas of British North America were in communication with each other, and even how mail delivery fluctuated by the season and day of the week.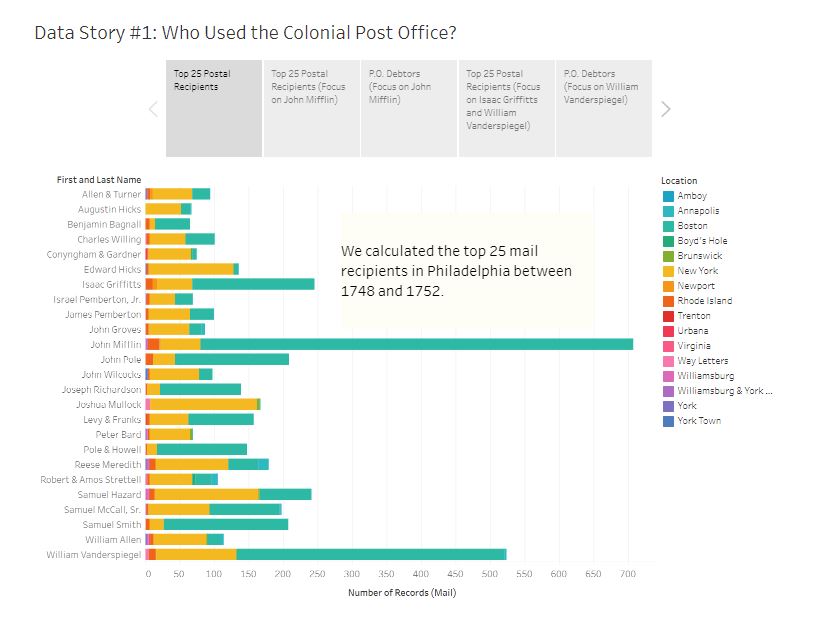 The APS also holds a number of stamps that bear Franklin's visage, including a three cent USPS postage stamp with the image of Franklin's world-famous lightning experiment.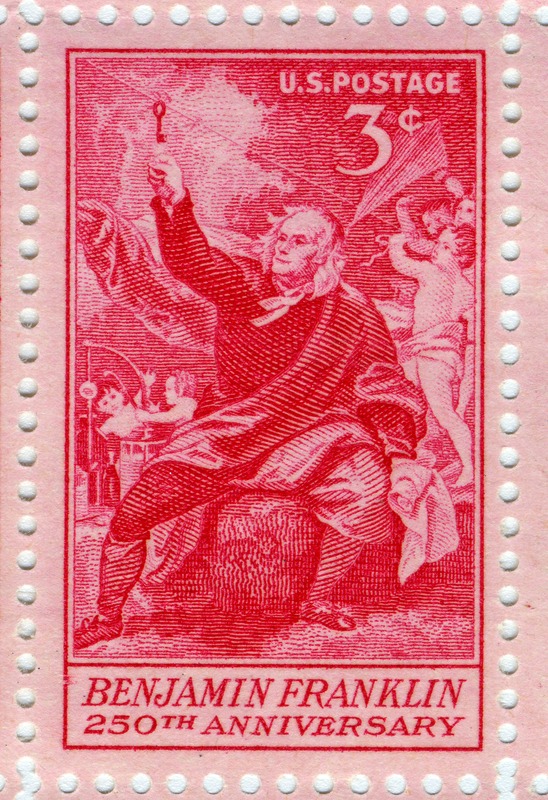 In light of Franklin's connection to the improvement of the mails, one wonders what he would make of present circumstances. Would he appreciate the sentiment of the classic Motown ditty, "Please Mr. Postman"?
Or, would he remind us of the story that, on exiting the Constitutional Convention in 1787, Franklin was asked what sort of government the delegates had created. His answer: "A republic, if you can keep it."