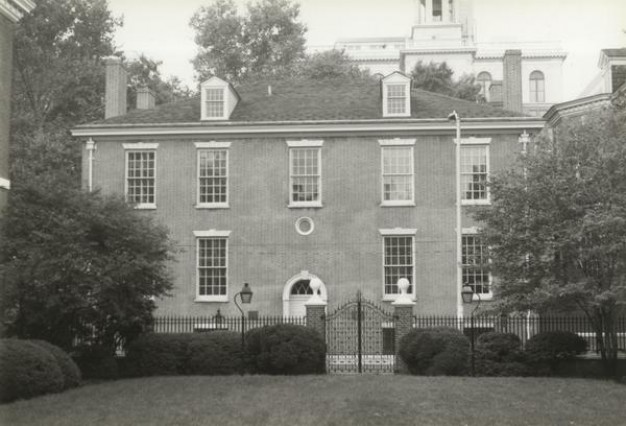 Updated May 24, 2021
While the Society will remain closed to the public for the time being, staff have already developed a number of policies meant to safeguard the wellbeing of both ourselves and our guests. Based on guidelines outlined by the CDC, the Commonwealth of Pennsylvania, and the City of Philadelphia, the following protocols have been put into place:
·  All guests must have an appointment each day they wish to visit the APS and have their own mask.
·  All guests must wear a mask, wash their hands upon arrival, and abide by social distancing regulations.
·  Everyone visiting the Society must check in and have their temperature taken in Library Hall before entering any other building. Anyone with a temperature over 100.4 degrees will not be given entry.
·  The Society will support contract tracing efforts and will ask for the contact information of any guest before they enter APS facilities.
While COVID-related restrictions are beginning to ease, access to the Society's Library will be limited due to necessary renovations. This work will make maps, prints, and a significant number of collections, especially from the 20th century onwards, inaccessible to staff. Staff will continue to respond to reference requests and to digitize materials, but will be limited in their ability to access some original materials until the renovations are complete.  Completion is expected in early 2022.
We appreciate your continued support during this difficult time. We look forward to welcoming you as soon as it is safe and responsible to do so. For further information, please call 215-440-3400.
Read more about the APS response to COVID-19.