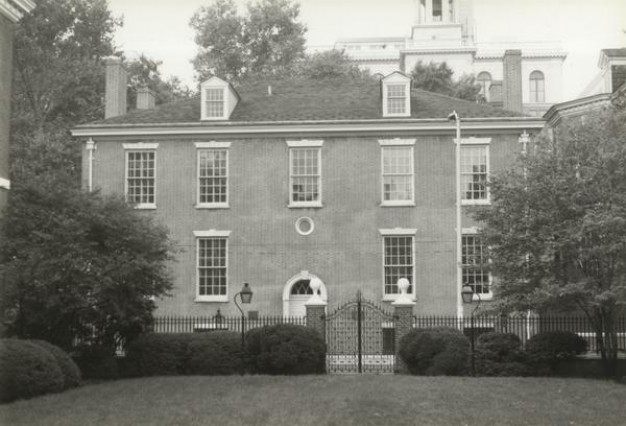 Updated August 23, 2021
The Society is currently open to staff, invited guests, and research fellows. As the APS Museum begins to welcome visitors and in-person events resume in accordance with guidelines from the CDC, the Commonwealth of Pennsylvania, and the City of Philadelphia, the Society continues to take the following precautions:
All guests must wear a mask that covers their nose and mouth and abide by social distancing regulations.
The Society will support contact tracing efforts and will ask for the contact information of any guest before they enter APS facilities.
All guests at events held in Benjamin Franklin Hall must present proof of vaccination or a negative COVID-19 test taken within 48 hours of the event. 
Access to the Society's Library is limited due to necessary renovations in 2021. This work makes maps, prints, and a significant number of collections, especially from the 20th century onwards, inaccessible. Staff continue to respond to reference requests and to digitize materials, but are limited in their ability to access some original materials until the renovation work concludes. Completion is expected in early 2022.
For further information, please call 215-440-3400.
Read more about the APS response to COVID-19.