Ms. Joyet is the Assistant Head of Cataloguing. After graduating from Drexel University's iSchool in 2009, Ms. Joyet was hired...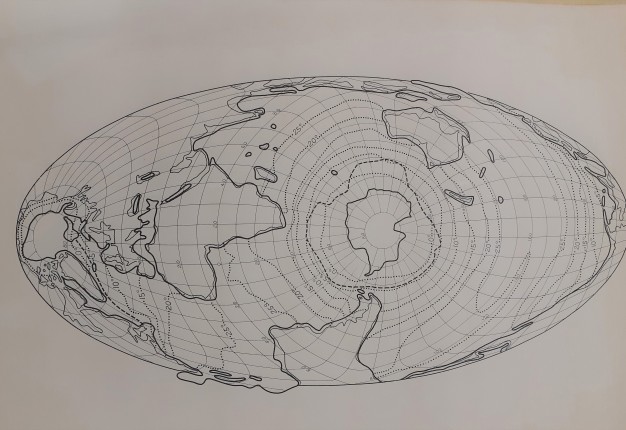 Athelstan Spilhaus was not only the owner of a truly unique name, he was also a geologist, oceanographer, inventor, science communicator, and president of The Franklin Institute from 1967 to 1969. Dr. Spilhaus was elected to the APS in 1968 in the Mathematical and Physical Sciences Class. He may have been the closest intellectual relative to Benjamin Franklin in some years.
As a graduate student in 1936, Spilhaus developed the bathythermograph, a device that made possible the measurement of varying temperatures of the ocean from a moving vessel. These devices were installed on the sides of WWII submarines to better aid in their navigation. After the war, Dr. Spilhaus worked on weather balloons to spy on Soviet nuclear research. One such balloon crashed in the New Mexico desert in 1947 near a little town called Roswell.
From 1957 to 1973, Spilhaus authored a weekly Sunday comic called "Our New Age." It gave weekly lessons in science, but also delved into science fiction with speculation on what the future could hold for the children reading the strip. One reader was US President John F. Kennedy who told Spilhaus: "The only science I ever learned was from your comic strip."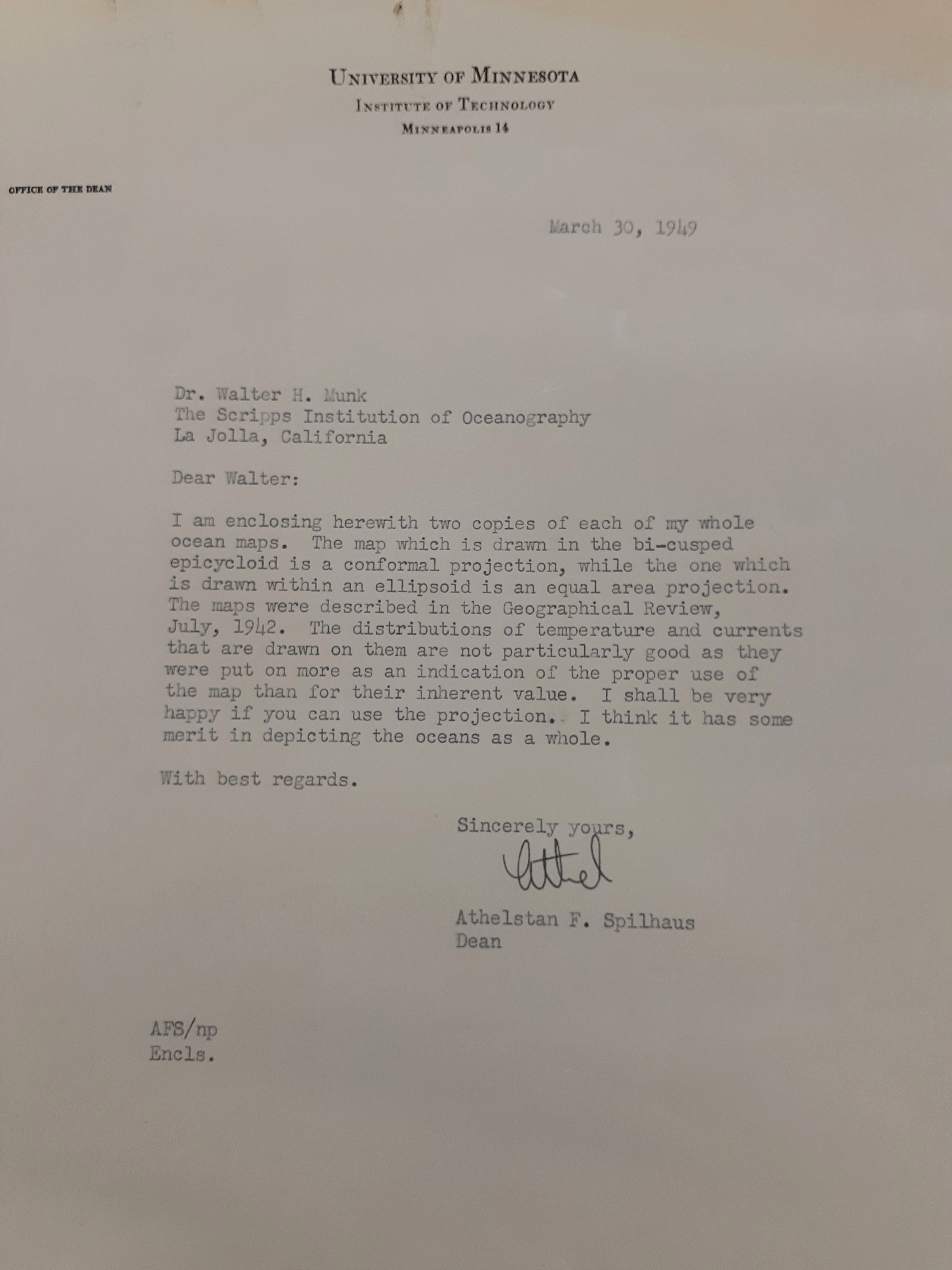 Dr. Spilhaus left his papers to the University of Texas at Austin, but his legacy is peppered throughout the APS. He appears in several of our collections: the Henry Allen Moe Papers, the John A. Wheeler Papers, the Leonard Carmichael Papers, and the Walter Munk Papers. In the Munk papers, newly arrived at the APS, are a few first editions of his "Spilhaus Projection" of the earth: a projection that emphasizes the oceans, making what we think of as five oceans appear as one (100 : 1949 : Sp4). The poles of the map are in China and South America. The Asian and American continents are split apart and the center of the map is Antarctica. It was in 1942 that Spilhaus first drew this map projection. His obsession with oceans was prescient. If we Earthlings don't start focusing on reducing the acidification of the oceans, overfishing, and plastic pollution, our future will be quite bleak.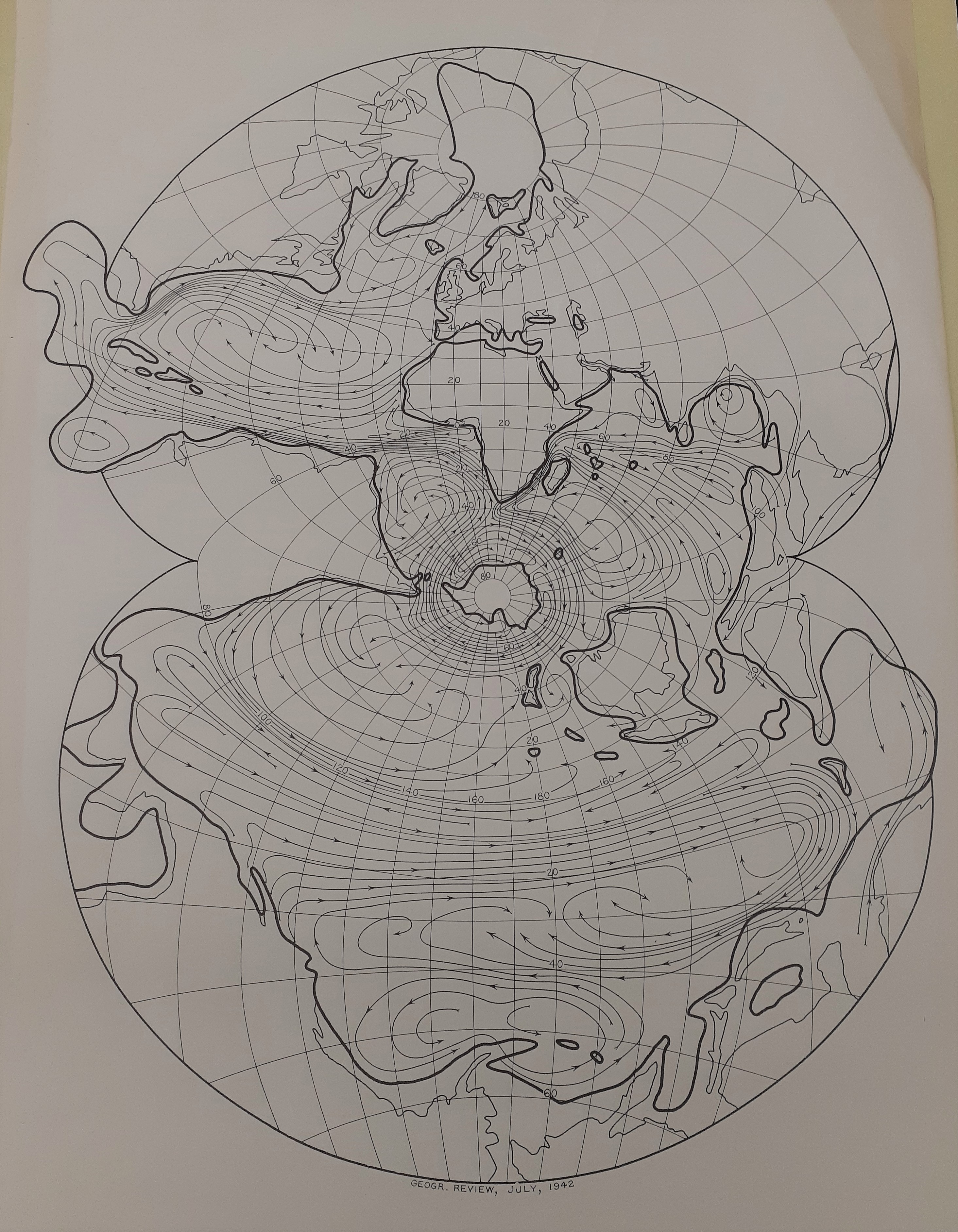 After saving us from Nazi U-Boats, unintentionally causing the Roswell Incident, teaching a sitting president about science, and creating a new projection of the world, Spilhaus spent many of his retirement years creating mechanical toys for his grandchildren. Spilhaus clearly epitomized the APS's mission to promote useful knowledge.