A New Tool to Sew an Old Book
Renée Wolcott is Assistant Head of Conservation and Book Conservator. A high school interest survey listed "book restorer" as the...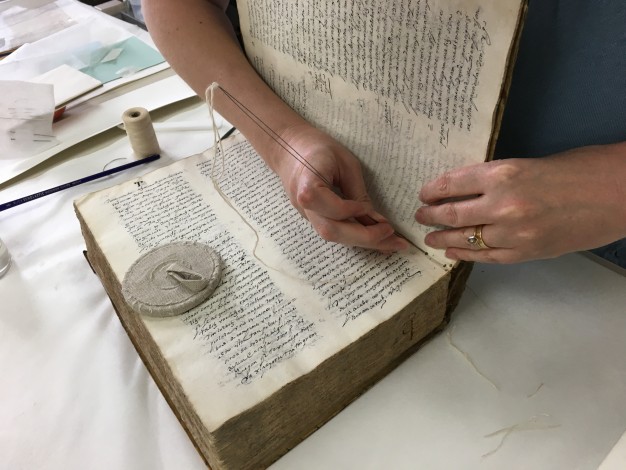 This manuscript, Vocabulario de la Lengua Cakchiquel y Guatimalteca by Thomás de Coto, was bound in parchment around 1700. The leaves of the thick book block were sewn onto three tawed-skin thongs, and two more thongs formed the cores of the volume's endbands. The parchment binding was attached to the manuscript using the ends of the thongs, which were laced through slits in the joint of the binding.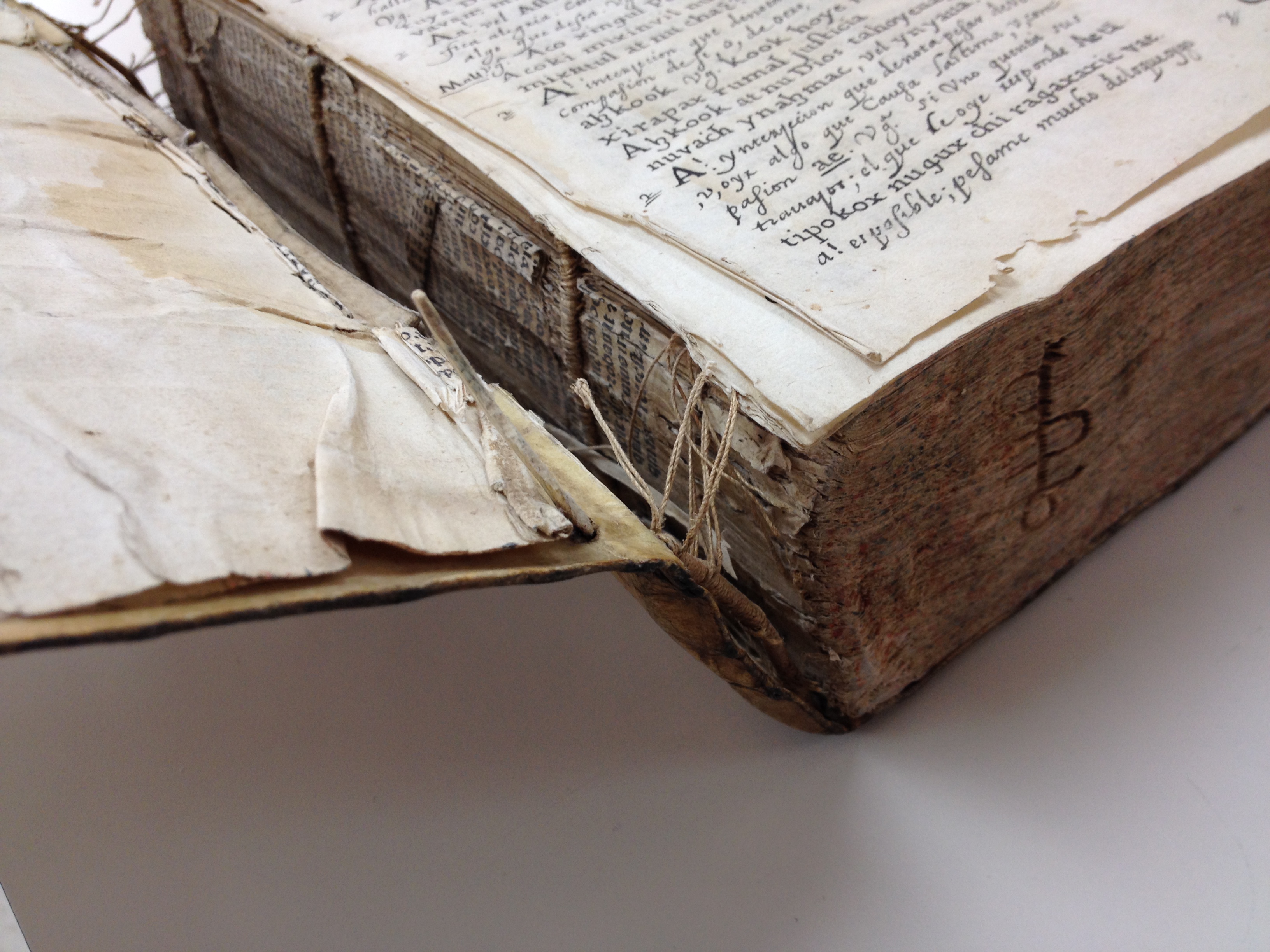 After centuries of use, the sewing supports broke where they were laced through the binding. The sewing thread also broke, allowing the outermost gatherings of leaves to pull free from the book. When the book was opened, the parchment pulled away from the book block, revealing a tangle of endband threads and the two intact endband cores that still secured the book to its cover.
After the manuscript was displayed in the 2016 APS Museum exhibition, Gathering Voices: Thomas Jefferson and Native America, my job was to reattach the loose leaves and the book cover. I decided to cut three new thongs from alum-tawed goatskin and sew them to the book block directly over the existing sewing supports. But how could I reach the center of the spine with the cover attached and all those endband threads in the way?
Inspiration struck in the form of a piece of thin stainless steel wire, bent in half to hold my sewing thread. It was long and flexible enough to guide through all the obstacles, carrying the sewing thread with it. I successfully sewed the detached gatherings over both the new and old sewing supports, and continued the sewing into several intact sections of the book block for added security. I then laced the new sewing slips through the repaired parchment cover. Huzzah!