New to Digital Library: The Timothy Horsfield Papers
Joseph DiLullo, Reference and Digital Services Specialist, has been working at the APS since January of 2015. Prior to the...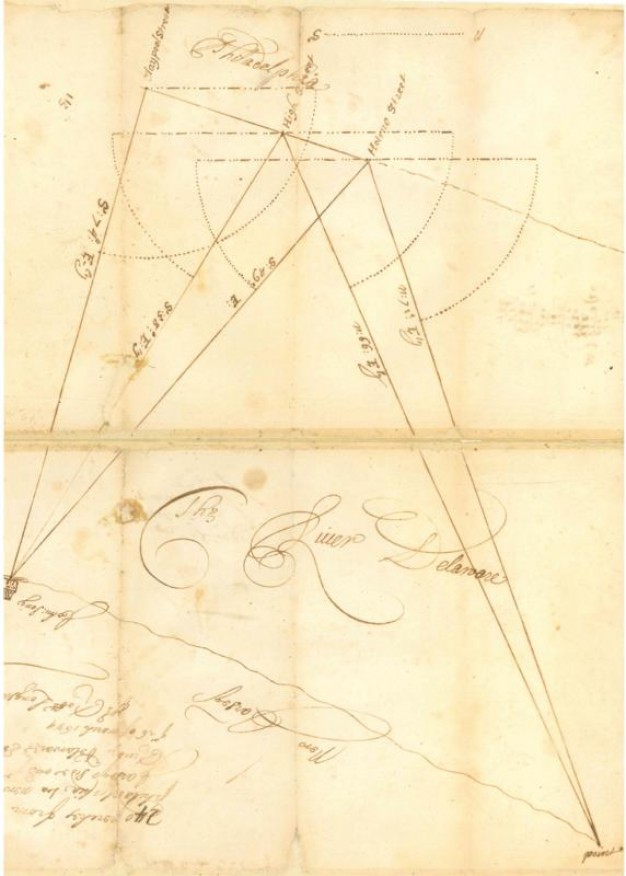 Image above: Survey Map plotting the position of the John Long House on the New Jersey side of the Delaware River from Philadelphia, Timothy Horsfield Papers. See in Digital Library.
The Timothy Horsfield Papers are now digitized in their entirety and available to view in our Digital Library. The Horsfield Papers provide and interesting and important political and military perspective of Northeastern Pennsylvania during the mid-18th century.
Timothy Horsfield (1708-1773) was a prominent citizen of Bethlehem, Pennsylvania. In 1752 he was appointed Justice of the Peace of Northampton County, a position he held until 1763.
In his position as Justice of the Peace during the French and Indian War, Horsfield, had significant military and political responsibilities. Much of the collection comes from this transformative time, specifically 1755 to 1763.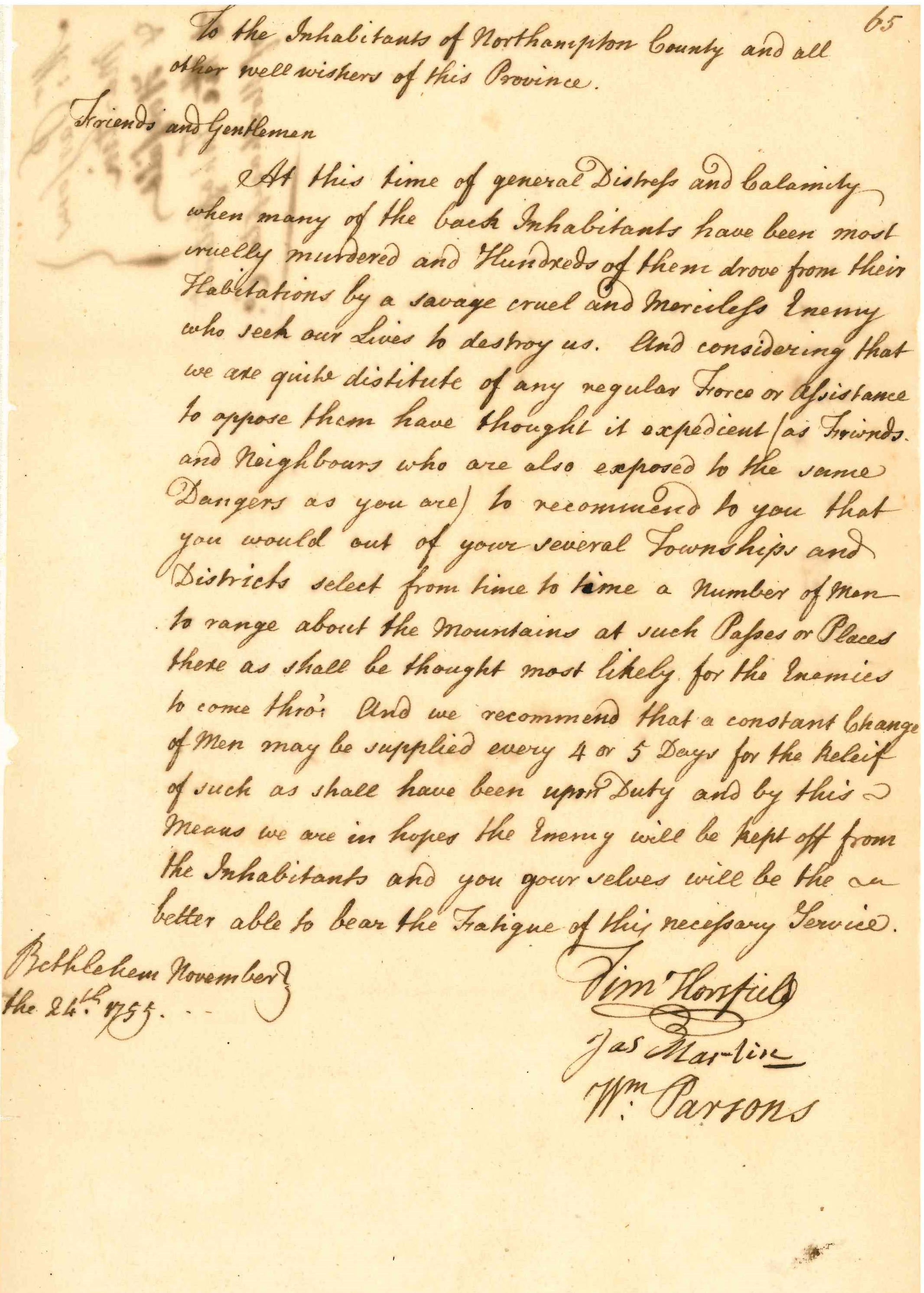 The Scope and Content section of the Finding Aid notes "The Timothy Horsfield Papers offer a window onto the tumultuous history of northeastern Pennsylvania during the 1750s and 1760s. Centered in the region around Bethlehem, Pa., where Horsfield was justice of the peace. The majority of the letters in the Horsfield Papers were written during the critical months of October 1755 through August 1756, when northeastern Pennsylvania was embroiled in violence."
The collection is 0.5 linear feet and contains 205 items. The Horsfield papers are comprised mainly of correspondence between Horsfield and important political figures including Benjamin Franklin, William Parsons, and several Pennsylvania Governors.