New to the Digital Library: Ivan Sanderson papers
Joseph DiLullo, Reference and Digital Services Specialist, has been working at the APS since January of 2015. Prior to the...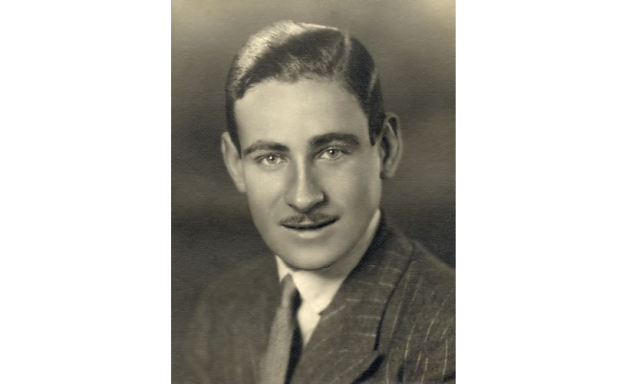 The Ivan Sanderson Papers hold an amazing array of archival material, covering topics from natural history to radio and television programming to cryptozoology. Sanderson was a prominent zoologist in the mid 20th century who turned his attention to less mainstream scientific fields like ufology and cryptozoology. 
Ivan Sanderson, born in Scotland in 1911, was educated in zoology and botany at Cambridge. After working in counter-espionage for the British Naval Intelligence during World War II, he began to focus on his academic pursuits. Sanderson used the media to bring information about the natural sciences to a wider audience. In the late 1940s, he began making regular appearances on radio and television programs in New York lecturing on zoology and animal life. Sanderson kept wild animals in his New York apartment. Below, a summons from the Department of Health demonstrates that not all of the animals were well behaved.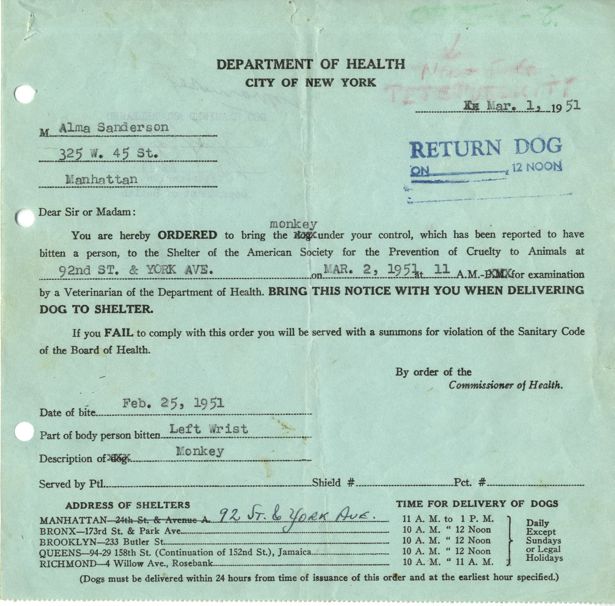 In the 1950s Sanderson became increasingly interested in the study of the unexplained, including cryptozoology and ufology. Sanderson founded the Society for the Investigation of the Unexplained (SITU) to look into such topics as UFOs, the Loch Ness monster, Sasquatch, the abominable snowman, and the Bermuda Triangle among others. 
The Sanderson Papers include 27 linear feet of material about 17,000 items. A small but substantial amount of material from the collection has been digitized and is available to view here in our digital library. Included in the digital materials are chapters from Sanderson's Abominable Snowman book, articles on Alaskan Sea Monsters, discussion on the problems with the term "Sea-Serpent," a citation from the New York City Department of Health, and much more!