Janine Yorimoto Boldt is the 2018-2020 Andrew W. Mellon Foundation Postdoctoral Curatorial Fellow. She is lead curator for the 2020...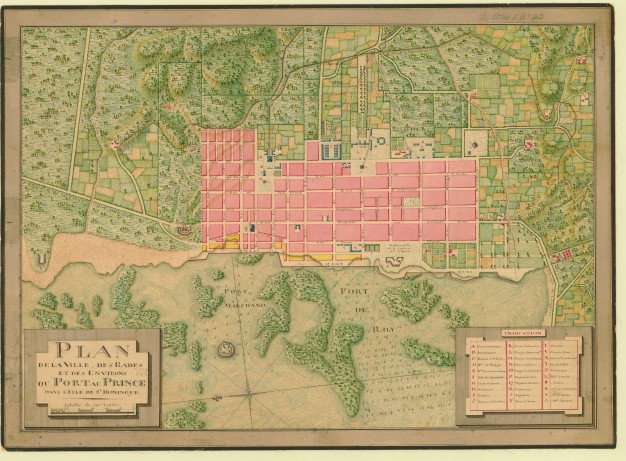 Header image: Georges de Bois St. Lys, Plan de la Ville, des Rades et des Environs du Port au Prince, ca.1800. Ink on paper. APS.
While preparing for the forthcoming Museum exhibition, Mapping a Nation: Shaping the Early American Republic, a beautiful collection of manuscript maps drawn by a French officer named Georges Joseph de Bois St. Lys caught my attention. Most of the maps feature the French Caribbean colony of St. Domingue and are dated to 1800. In 1800, St. Domingue was in the middle of the Haitian Revolution, which was the successful uprising of enslaved people who overthrew the French and declared the country a republic, renaming it Haiti. Intriguingly, several of the maps feature U.S. symbols. At least three are dedicated to Edward Stevens, the first U.S. Consul General to Haiti.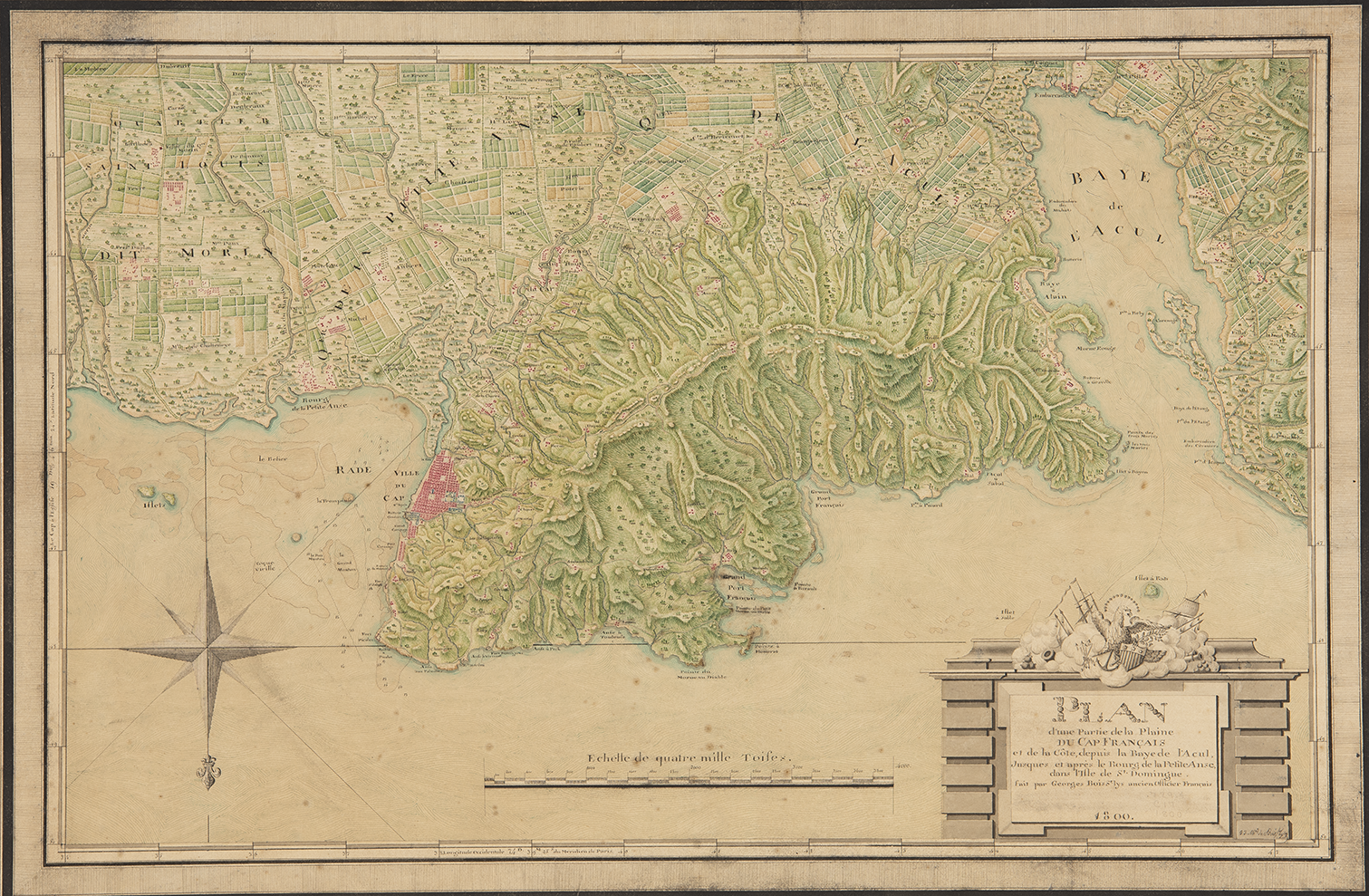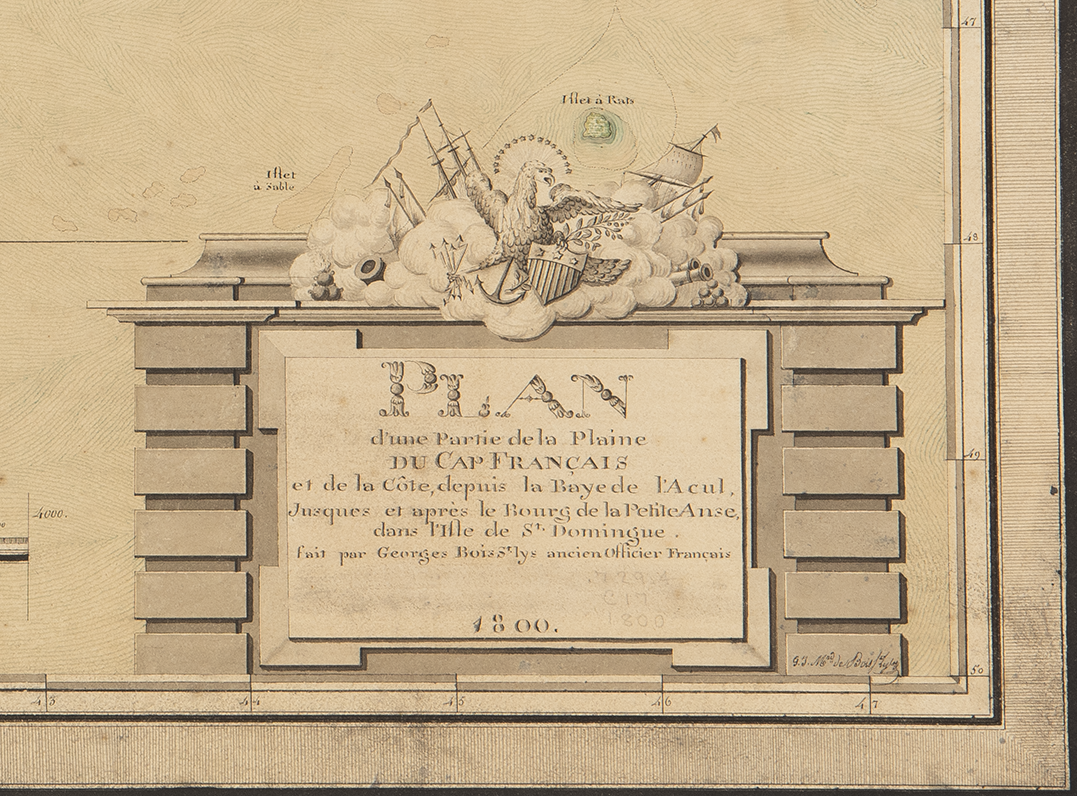 As far as I can tell, none of Bois St. Lys's meticulously drawn maps in the APS collection were published. So, who was Bois St. Lys, why did he draw these maps, and how did they end up in Philadelphia?
An entry in the French National Library catalog for a published map by Bois St. Lys, identifies him as a French officer and landowner in St. Domingue until he was evacuated during the Haitian Revolution. It is probable that Bois St. Lys and his family were some of the many French refugees who came to the United States. In 1798 and 1799, he was in Baltimore and Philadelphia.[i] One of Bois St. Lys's sons was baptized in Philadelphia in 1799 at St. Joseph Parish—a parish with a large émigré community.[ii] In 1811, a French publication about St. Domingue included a map by Bois St. Lys that records events from the years 1808 and 1809. The manuscript for this map is not in the APS collection.
That is where I lose Bois St. Lys in the records.
It seems probable that Bois St. Lys intended to publish the maps. Perhaps the U.S. symbols and references to the U.S. Consul General Edward Stevens were strategies intended to attract interest in publishing an atlas in Philadelphia. Or, maybe Bois St. Lys hoped to publish the maps in France but left them behind or sold them for unknown reasons. Certainly, there was a lot of U.S. interest in St. Domingue as the Haitian Revolution caused the U.S.'s first major refugee crisis and the U.S. saw the crisis in Haiti as an opportunity to expand its international influence in trade and politics.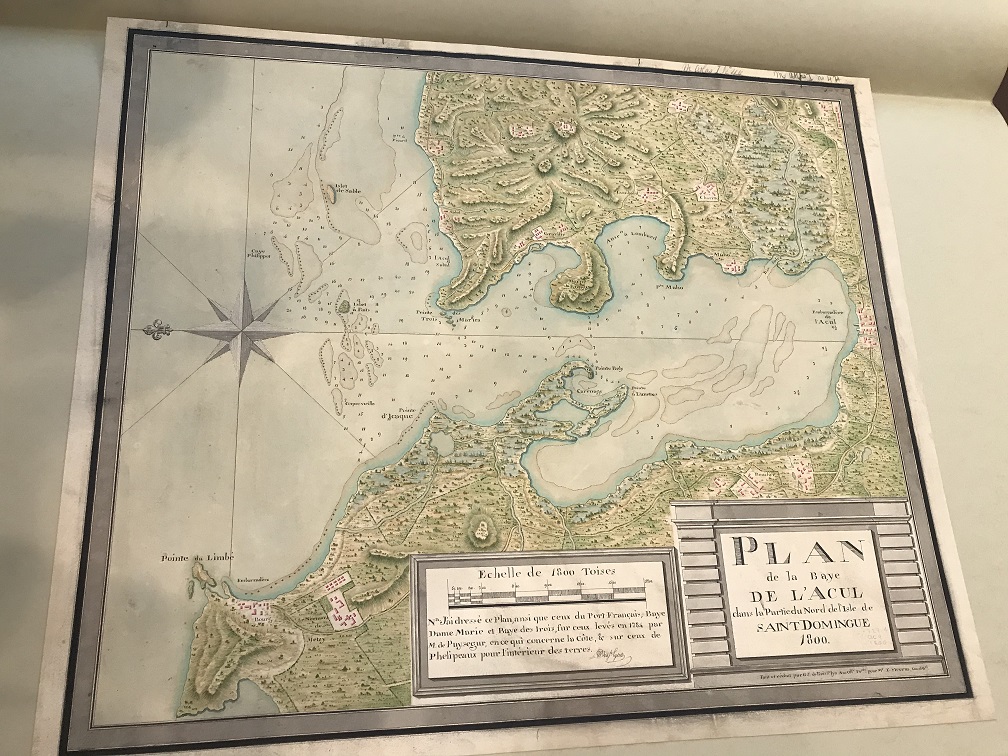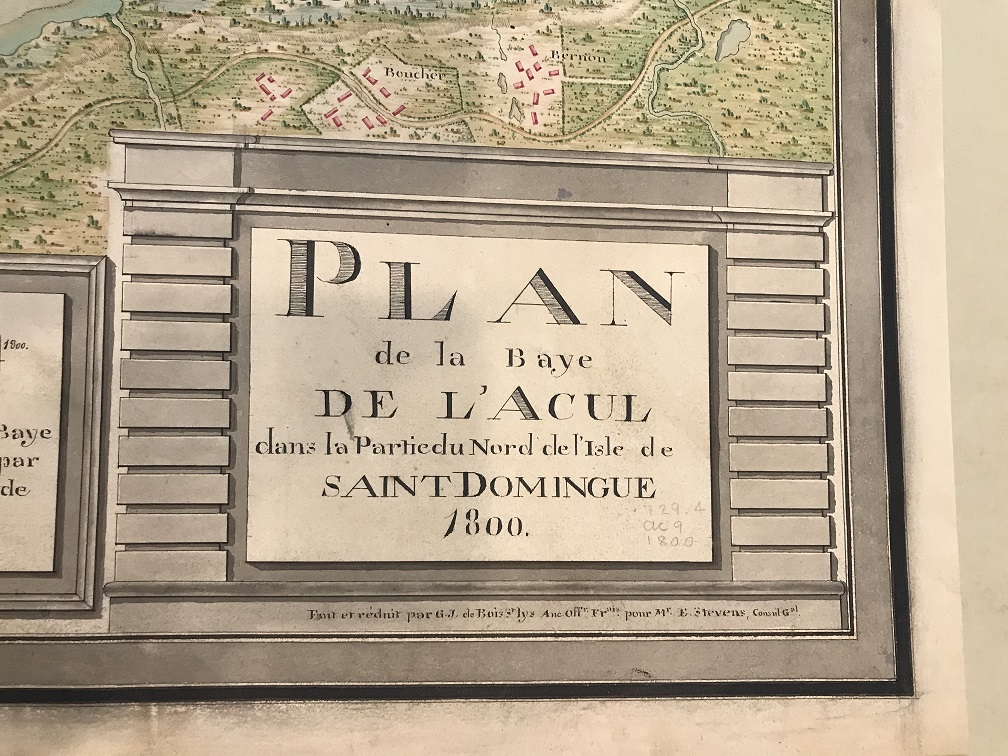 Then, in November 1835, the APS purchased the collection of 33 maps of "Hayti" from Henry S. Tanner, a Philadelphia mapmaker. According to Tanner, he had "recently purchased" them at auction. Attached to the note from Tanner is a page listing the maps, likely from the auction catalog. Hopefully, further archival research and newspaper ads from 1835 will lead to the name of the person(s) who owned the maps before Tanner.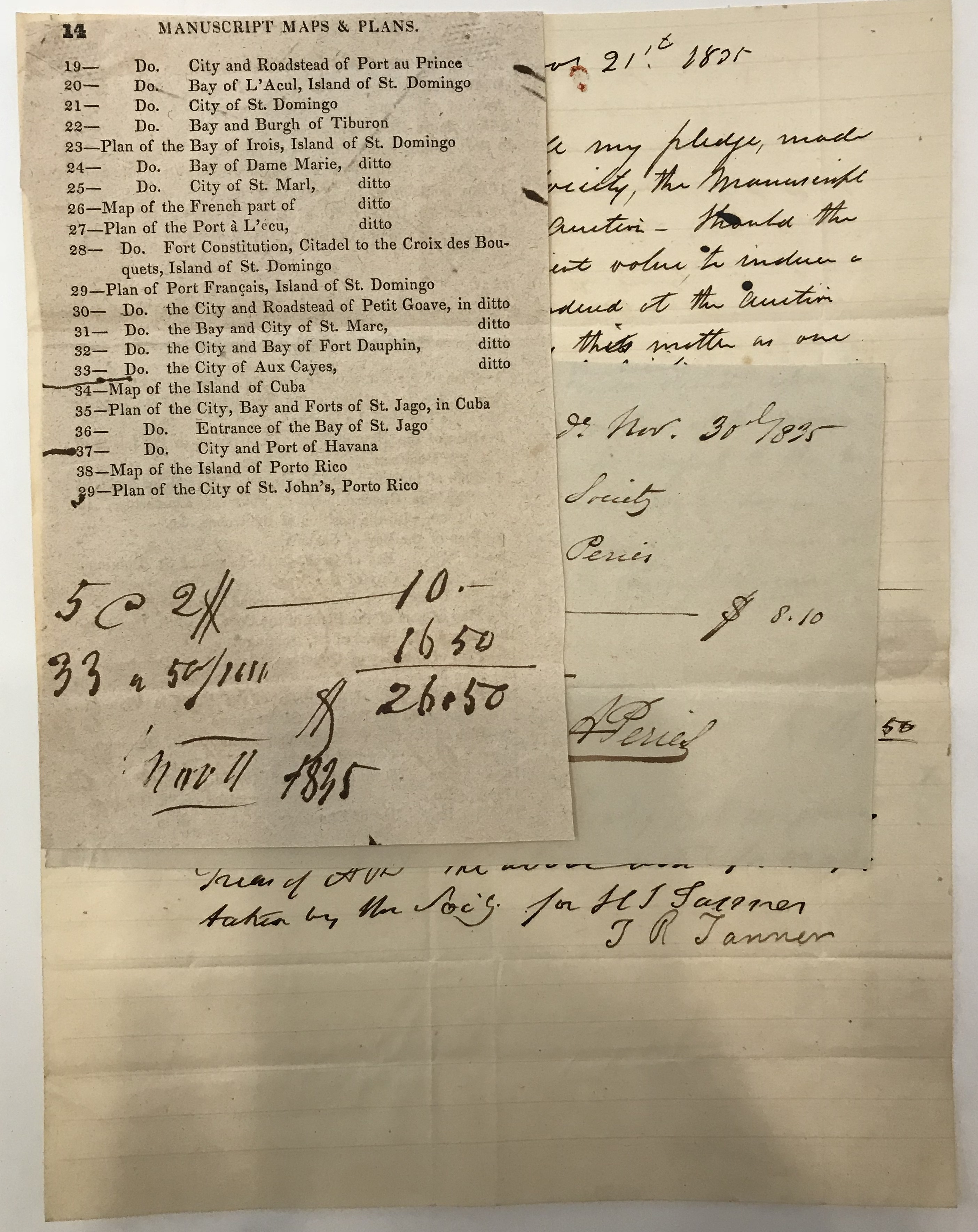 See two of Georges Joseph de Bois St. Lys's manuscript maps in the forthcoming APS Museum exhibition Mapping a Nation: Shaping the Early American Republic, open April 12, 2019 through December 29, 2019.