Musings on Manuscripts – Reflecting on Burke's Reflections
With a background rich in both the liberal arts and in technology, Michael Miller holds a Bachelor of Arts degree...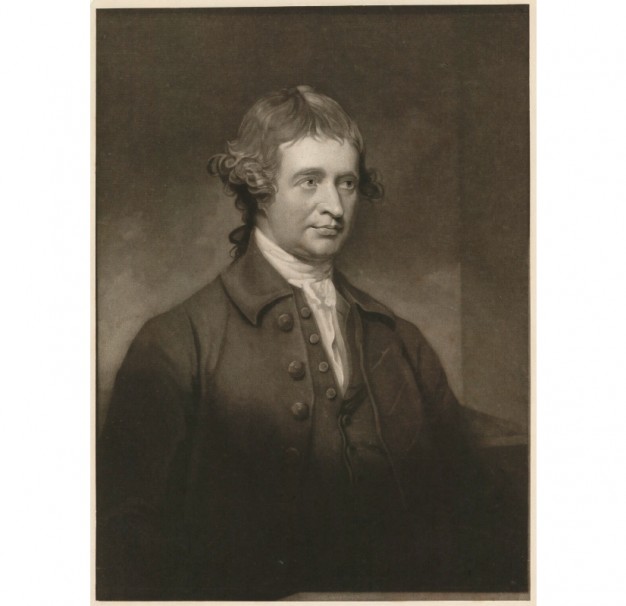 Header image: John Jones, after George Romney. Edmund Burke, 1790. Courtesy of National Portrait Gallery, London.
Since its inception in 1743 by founder Benjamin Franklin, the American Philosophical Society has sought the "promotion of useful knowledge." Central to this pursuit is the promotion of learning, of the free exchange of ideas, of diversity of opinion. In short, the advocacy of freedom—of freedom of thought, of freedom of expression, of freedom of speech.
A young Franklin, writing as Silence Dogood in 1722, penned the following: "Without Freedom of Thought, there can be no such thing as Wisdom; and no such thing as public Liberty, without Freedom of Speech." Over the years, the APS's Library & Museum has promoted intellectual freedom through its collections. It is a leading repository of Early American History materials. One of our important collections, the Colonel Richard Gimbel Collection of Thomas Paine Papers (Mss.B.P165), contains over 4,500 items of manuscripts, books, pamphlets, broadsides, and cartoons related to the pursuit of freedoms by notable revolutionary Thomas Paine (1737-1809; APS 1785).
The creator of this collection, Richard Gimbel (1898-1970), was a Philadelphia native and son of a founder of Gimbels department store. He was a veteran of both World War I and World War II, and was an avid manuscript and rare book collector. Gimbel collected anything he could find related to Thomas Paine, his ideas, and his contemporaries. His collection includes a free exchange of ideas, and contains works which both support and challenge Paine. Upon his death, Gimbel bequeathed the collection to APS.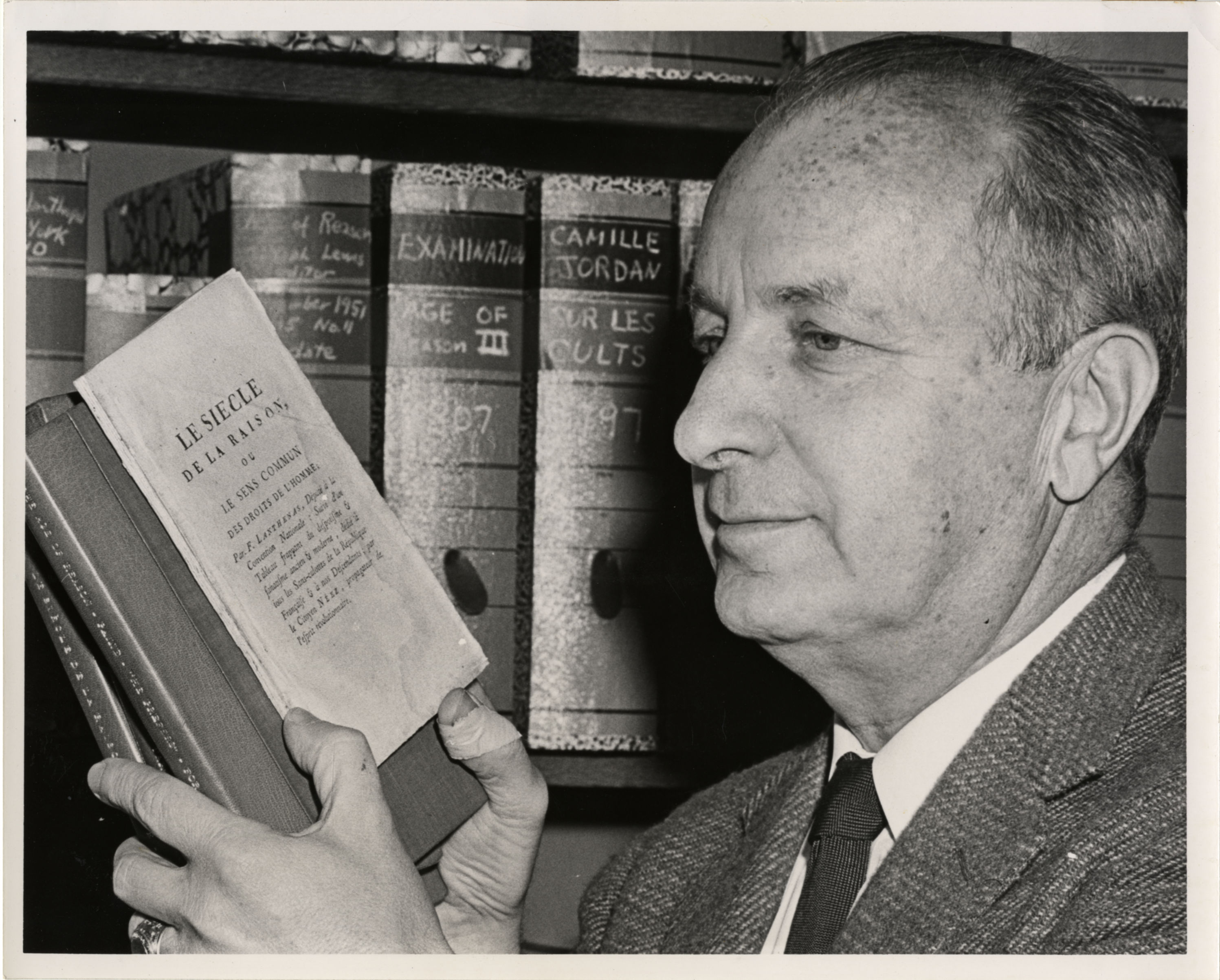 Included in the Gimbel Collection are two handwritten letters; several political cartoons; and numerous printed volumes, including a 1st edition copy of Reflections on the Revolution in France, related to one of Thomas Paine's allies and later rivals, Edmund Burke. Burke (1729-1797) was a devout Irish Protestant who believed in freedom and liberty. He advocated for political reform, but not at the expense of social order. Like Paine, he supported the American Revolution, but unlike Paine, he was a harsh critic of the French Revolution. 
Burke analyzed the developments in France in a time of economic hardship, social unrest, and political chaos. Here is a selection of the words of Edmund Burke as written in Reflections on the Revolution in France:
"Instead of destroying the old state the French should have built on the foundation their ancestors had left them."
"Leveling is a false principle of equality. Those who attempt to level, never equalize….they only change and pervert the natural order of things."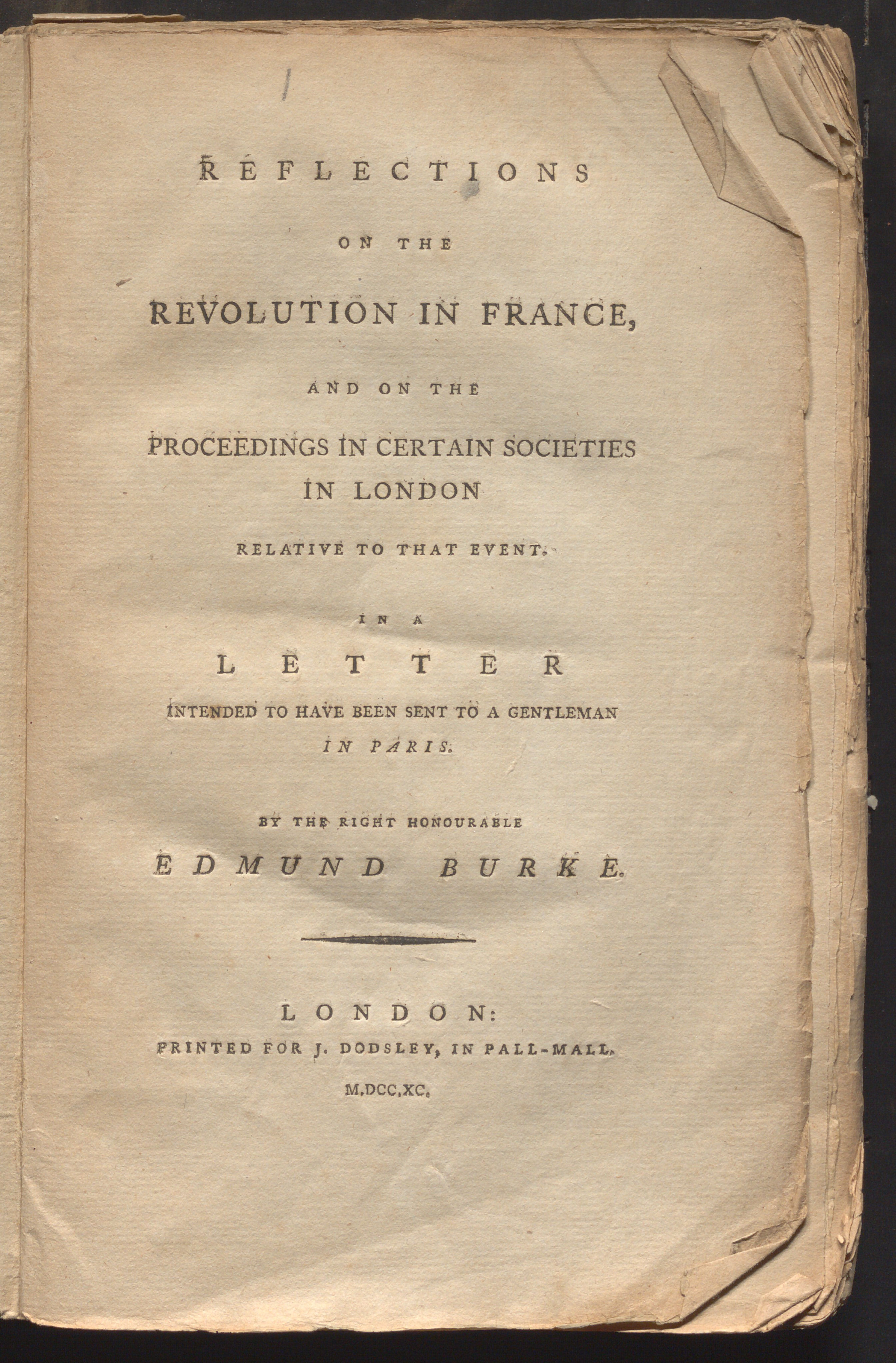 "Men have a right to the fruits of their industry and to the means of making their industry fruitful. They have a right to the acquisitions of their parents, to the nourishment and improvement of their offspring to instruction in life, and to consolation in death." 
"The mob rules the National Assembly [the legislative body in revolutionary France]…amidst assassination, massacre, and confiscation, perpetrated or meditated, they are forming plans for the good order of society. They have a power…of the evil principle to subvert and destroy, but none to construct, except such machines as may be fitted for further subversion and further destruction."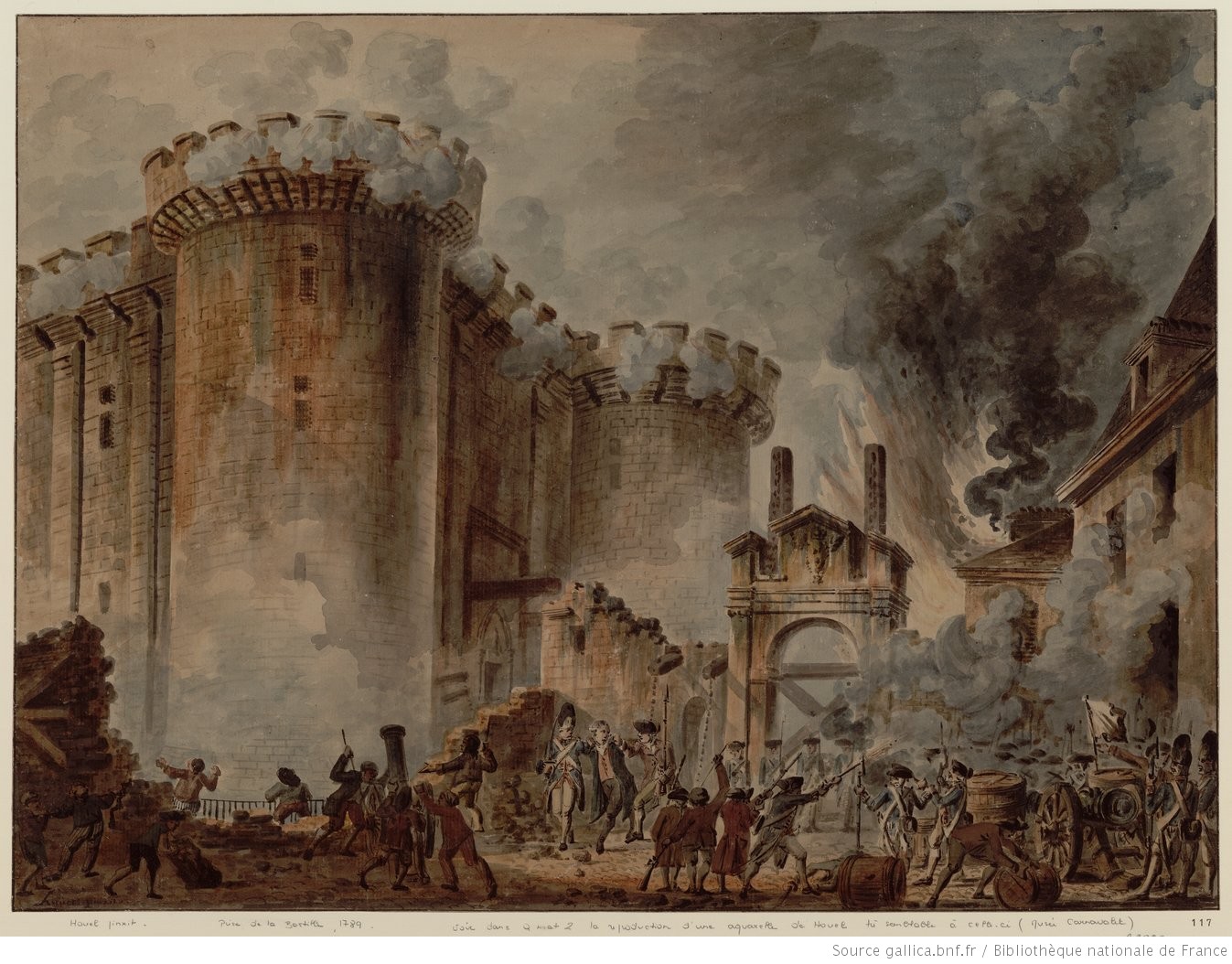 "When ancient opinions and rules of life are taken away, the loss cannot possibly be estimated. From that moment we have no compass to govern us; nor can we know distinctly to what port we steer."
"[The state is a] partnership not only between those who are living, those who are dead, and those who are to be born."
"Human passions are the real vices, which cannot be rooted out by destroying the leaders in a society…History consists for the greater part of the miseries brought upon the world by pride, ambition, avarice, revenge, lust, sedition, hypocrisy, ungoverned zeal, and all the train of disorderly appetites which shake the public with the same."
"Abusive force replaces political wisdom…destructive rather than constructive… Rage and frenzy will pull down more in half an hour than prudence, deliberation, and foresight can build up in a hundred years."
"Social reforms need time, moderation, and sympathetic understanding, and must be guided by a ruling principle."
Burke published Reflections in 1790, after the fall of the Bastille and the house arrest of the royal family in France, but before the revolution took the radical turn of political trials, mass executions, and authoritarian dictatorship. His criticism foresaw both the tyranny of the radical left culminating in the Committee of Public Safety and the Reign of Terror and the emergence of a military dictatorship through Napoleon Bonaparte.
In Reflections, Burke cautioned: "A vigilance to guard the treasure of our liberty, not only from invasion, but from decay and corruption is our best wisdom and our first duty."
As an archivist, it gives me a charge to pick up and read a historical work like Burke's Reflections, penned 230 years ago, in a different time and place, which still resonates today. In addition to its historical value, the work retains a timeless informational value. It still has something to say. It challenges us to think, and to reflect upon the past in contemplating the future. We are indebted to Richard Gimbel's gift and to Edmund Burke's words.