Musings on Manuscripts – By Hook or By Zook
With a background rich in both the liberal arts and in technology, Michael Miller holds a Bachelor of Arts degree...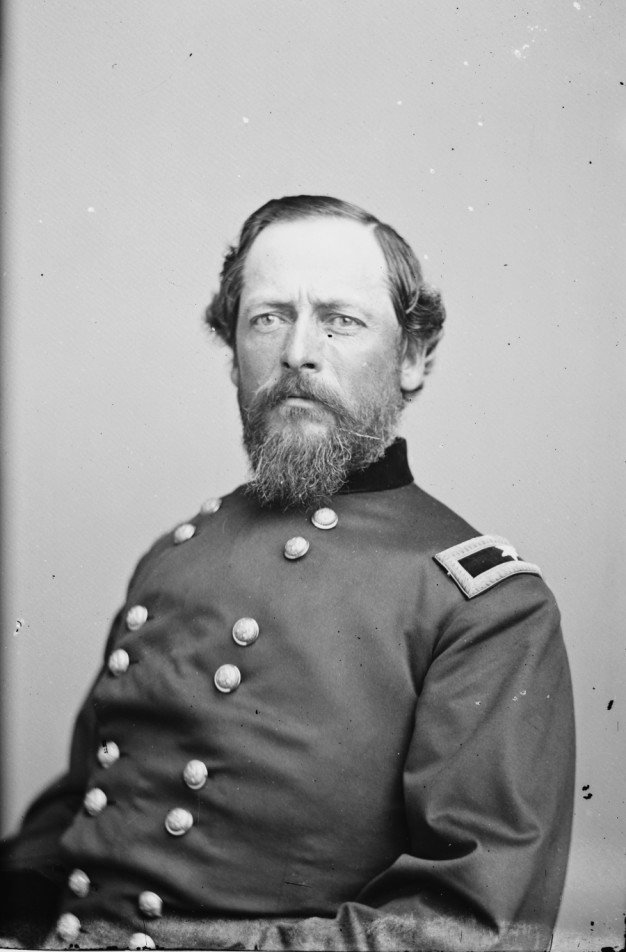 A small cache of items relating to Brigadier General Samuel Kosciusko Zook (1822-1863) was recently discovered in the Vaux Family Papers (Mss.Ms.Coll.73). Few of the general's papers have survived to posterity, so these manuscripts are a welcome find. A native of Montgomery County, Pennsylvania, Zook was a distinguished regimental and brigade commander who fought for the Union during the American Civil War. He was known for his blunt talk and valor on the battlefield.
As a young man, Zook worked in the telegraph business. He worked for one of the early firms that contributed to the spread of the telegraph in the United States in the 1840s. The telegraph venture eventually failed for Zook as his employer was forced to leave the business because of patent infringement. Zook moved to New York City in 1851, where he pursued a profession in stockbroking and real estate. During this time, he also dabbled in politics, as a letter to his father demonstrates.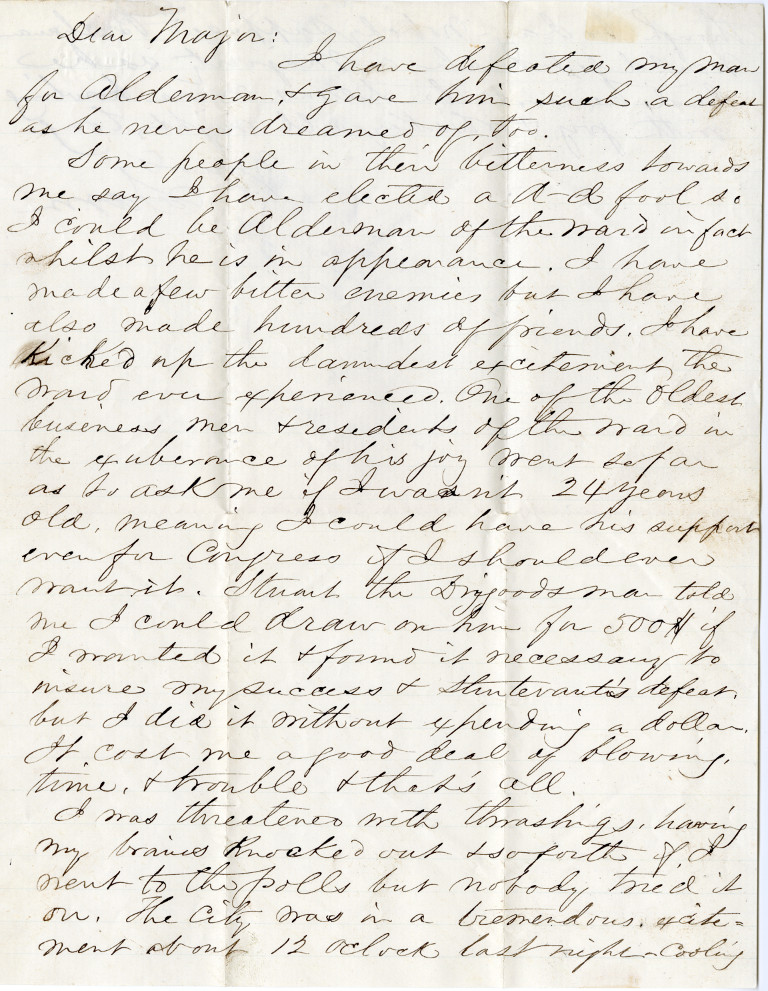 During the 1856 election in New York City, Zook, in his own words, helped a "damned fool" get elected alderman. He aided democrat Morgan Harris in defeating republican Oscar Sturtevant in the city's third ward. Zook claimed he would be alderman in fact while Harris would be alderman in appearance.
While in New York, Zook befriended a young lawyer named Chester A. Arthur. He was invited to the aspiring politician's wedding in 1859. The Vaux Papers collection includes the wedding invitation sent by Arthur to Zook.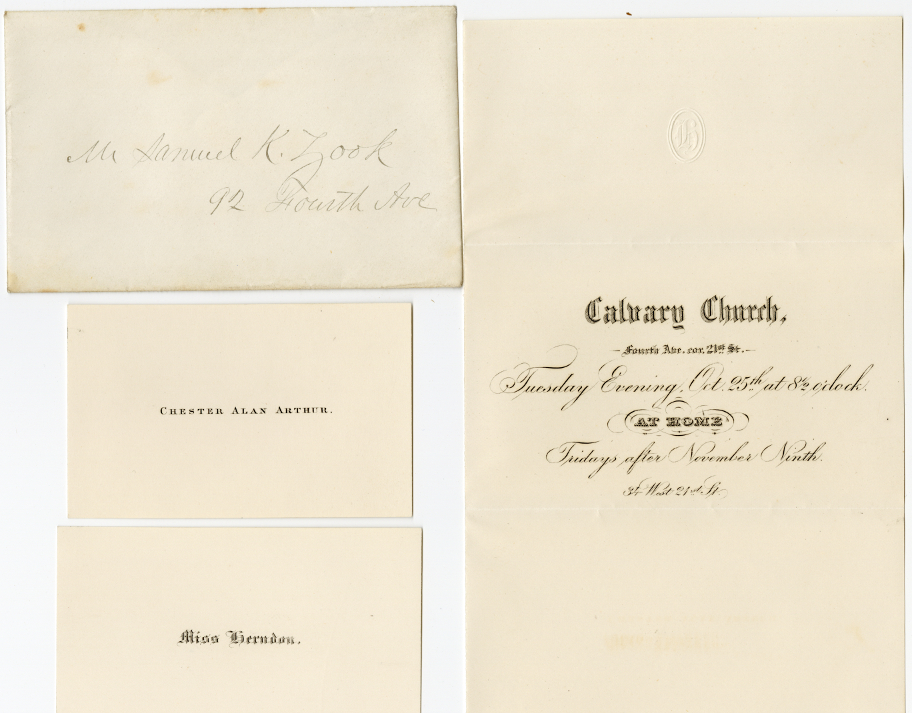 While in New York, Zook also became involved with the state militia, rising to the rank of lieutenant colonel. When the Civil War broke out, he was therefore well placed to earn an officer's commission. He lobbied his political friends for an independent command, and was awarded command of the 57th New York infantry regiment in October 1861.
By early 1862, Zook and his regiment were serving winter quarters at Camp California in Alexandria, Virginia. The brigade commander was temporarily away on leave, leaving Zook in charge. On February 6, 1862, he penned a note on the state of his regiment.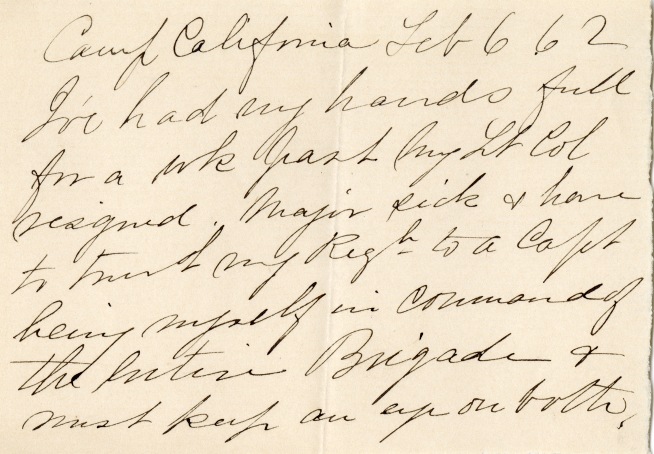 Zook had his "hands full" as the lieutenant colonel of his regiment resigned. The major who was next in line was sick, leaving a young captain in temporary command of the regiment. Zook as a result had to keep his eyes on both the brigade and his regiment.
In battle, Zook served with distinction. Major General Gouverneur K. Warren noted he was "distinguished for his bravery…particularly at Fredericksburg." Major General Winfield Scott Hancock, Zook's division commander at the time, noted that Zook was a gallant officer who "performed his duties faithfully and well" at Chancellorsville (War of the Rebellion: A Compilation of the Official Records of the Union and Confederate Armies).
Even on the battlefield, Zook remembered his family, particularly his little sister Ellen. After one battle, he sent her a brief note and a present.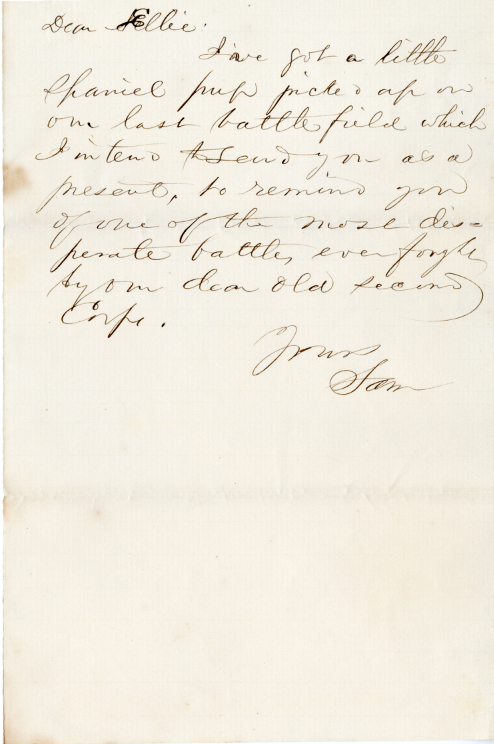 In the note, he told little Ellie:
I've got a little spaniel pup picked up on our last battlefield which I intend to send you as a present, to remind you of one of the most desperate battles ever fought by our dear old Second Corps.
Sadly, Samuel Zook did not survive the war, and was killed at Gettysburg on July 2, 1863, during "one of the severest contests of the war" (George Gordon Meade, War of the Rebellion). Upon his death, divisional commander John C. Caldwell recorded of Zook: 
He fell in front of battle while driving back the invader, and lived long enough to know that his blood had not been shed in vain, but that the enemy had been driven back with terrible repulse. A grateful country will remember his virtues and hold them up to posterity. (War of the Rebellion)
The American Philosophical Society Library is currently processing the Vaux Family Papers (Mss.Ms.Coll.73), a large and expansive collection dating from 1690-1996. The Vauxes were a prominent Philadelphia Quaker family, and the collection contains fascinating insights on the history of the early American republic, Quaker history, and family history. To learn more about the Vaux Family Papers, please see the finding aid at:
https://search.amphilsoc.org/collections/view?docId=ead/Mss.Ms.Coll.73-ead.xml