Louis E. King: Anthropologist
Joseph DiLullo, Reference and Digital Services Specialist, has been working at the APS since January of 2015. Prior to the...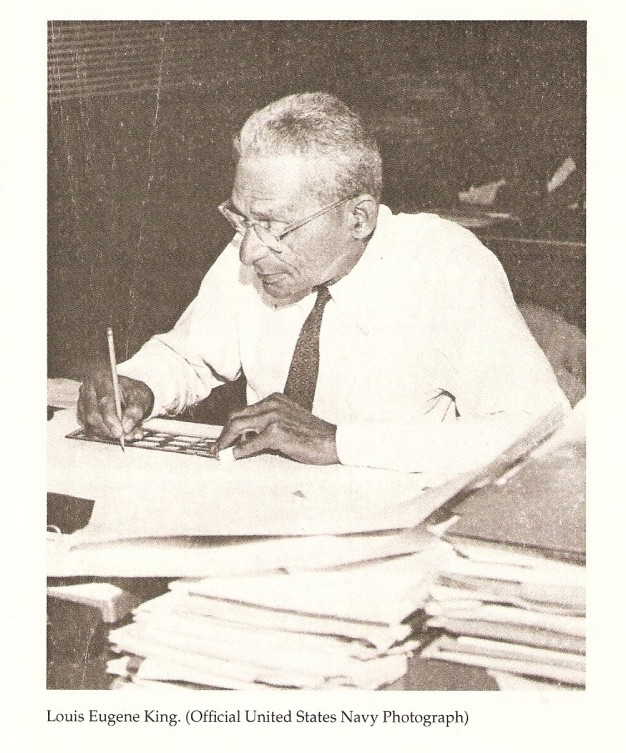 The APS's Library holds in its collection the anthropological work of Louis E. King. King was a Black anthropologist educated at Columbia who did important fieldwork in the 1920s and 1930s. As a result of racism and a lack of opportunities for Black anthropologists, King struggled to find employment in the field. Anthropologist Ira E. Harrison, whose work serves as the main source for this post, tragically but accurately titled his essay on King "Louis Eugene King, the Anthropologist Who Never Was."
Louis E. King was born in Barbados in 1898 and moved to New York in 1906. After graduating from Howard University in 1924, King began studying anthropology at Columbia in 1925. King's dissertation Negro Life in a Rural Community, which covers the period from 1927-1931, applied anthropological techniques to study Black communities in rural West Virginia. In Ira E. Harrison's book,  African-American Pioneers in Anthropology, Harrison believes that King made the first ever anthropological study of Black life and community in this work. In his dissertation, King highlights the "limited educational, economic, and social opportunities' ' for Black communities in West Virginia. King goes on to argue that, when it comes to anthropological study, environment and culture play a much more significant role than race. 
As a result of the lack of opportunities for Black faculty in academia and the onset of the Great Depression, King struggled to find work despite his Ivy League education and extensive fieldwork. King was eventually forced to take an entry-level manual labor job at the Naval Supply Depot in Mechanicsburg, Pennsylvania. He would spend his career at the Depot working his way up into a management position. After 32 years King retired from the Supply Depot and was finally given an opportunity to teach Anthropology at Gettysburg College. Unfortunately, after just 2 years of teaching, King had to leave the position due to poor health. King passed away in 1981. 
Louis E. King's lack of recognition and inability to find employment despite his qualifications while tragic is far from unique. That is why it is of the utmost importance that we highlight King's work in the APS collections:
"Negro life in a rural community" – King's dissertation from the ACLS collection
Research notes--Louis E. King – from William Shedrick Willis papers
King's correspondence with Franz Boas – from the Franz Boas Papers
Sources
African-American Pioneers in Anthropology. (1999). United States: University of Illinois Press.