Left on the Cutting Room Floor - #LAMPTakeover Scraps
Michael Madeja is the Head of Education Programs at the APS Library & Museum. Prior to joining the Museum team...
As the Library & Museum Programming staff provided content for the #LAMPTakeover of APS social media in May 2020, plenty of ideas didn't quite come to fruition. From bad photoshop to playlists, check out the list below for the ideas left on the cutting room floor. 
Bad Photoshop 
Our Head of Education Programs isn't very adept at photoshop. Though he set out to make the Jedi Franklin image on his own to learn new skills, the result was less than electrifying… Thankfully, our The Andrew W. Mellon Postdoctoral Curatorial Fellow Janine Boldt, saved the day with her rendition of the image. The comparison brought us a lot of joy then and throughout the whole month. May the force be with all of us as we learn through this era. (We'll let you figure out which is which!)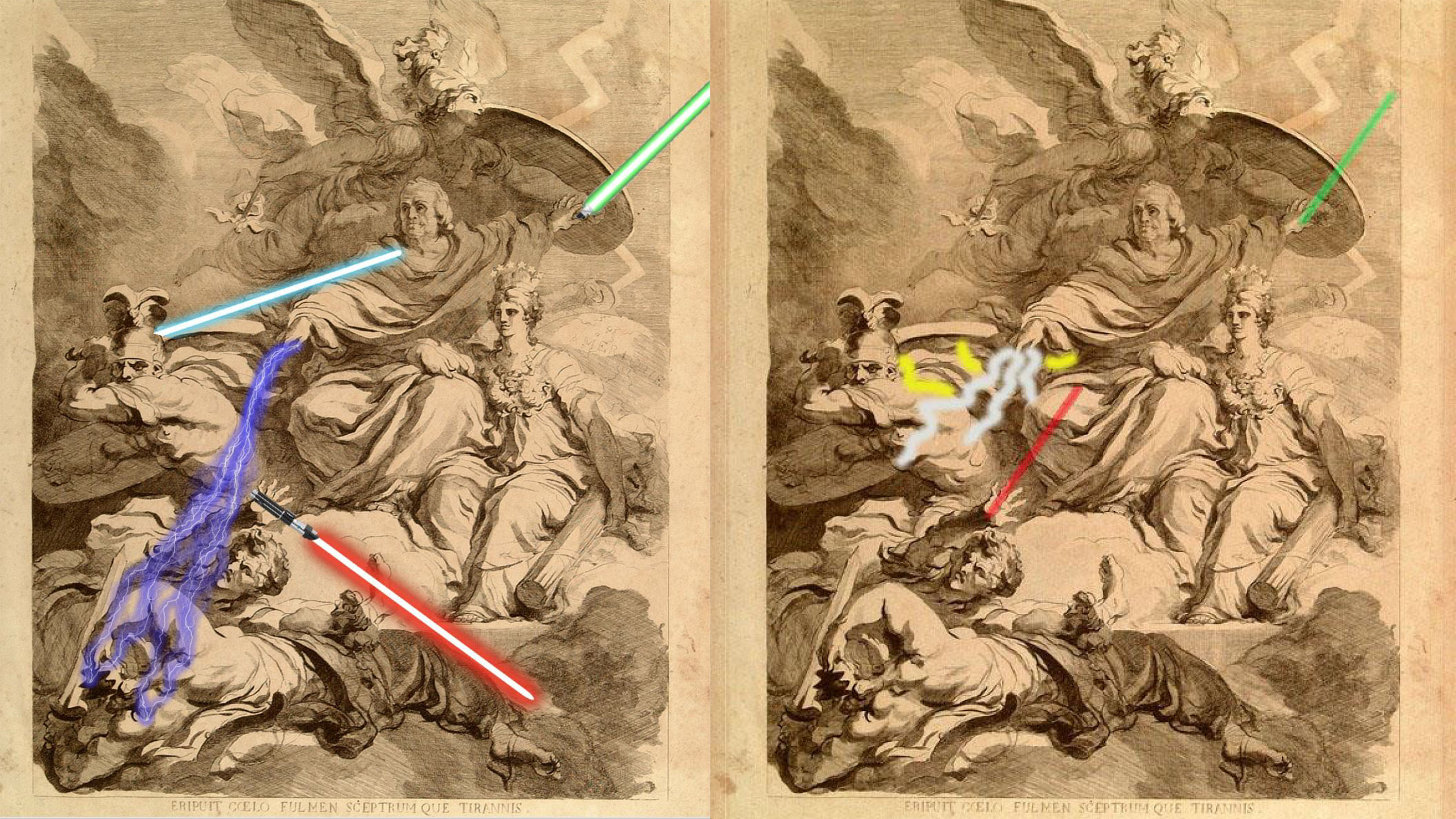 APS Playlists
To go along with the exhibition, Dr. Franklin, Citizen Scientist, the Andrew W. Mellon Postdoctoral Curatorial Fellows created a modern Franklin playlist. Somehow, we didn't think to share this until our Head of Scholarly Programs, Adrianna Link, created an APS Quarantine playlist. The "APS Jams" playlist is based on responses to a question posed during a virtual staff coffee break. 
Creepy(?) Zoom Backgrounds 
A good number of images didn't make the cut for being a virtual background. These two, however, stand out as being both creepy and highly entertaining. You never know what you'll find on the Digital Library! Backgrounds below. For the ones that did make the cut, see this blog post. 
Reading in a Parlor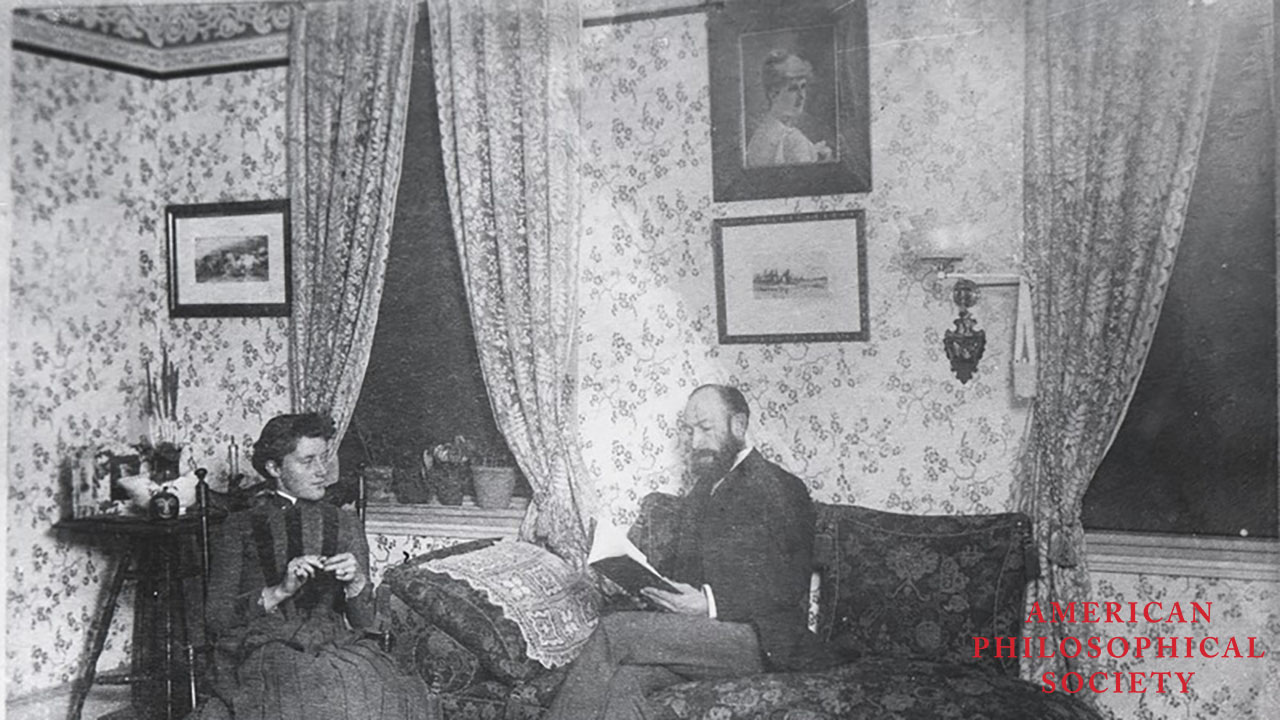 This is a photograph possibly of Rev. R.M Chipman reading in a parlor with an unidentified woman. It is from the Richard Harry Shyrock papers and little is known about this photo. 
Wax Figure of Thomas Paine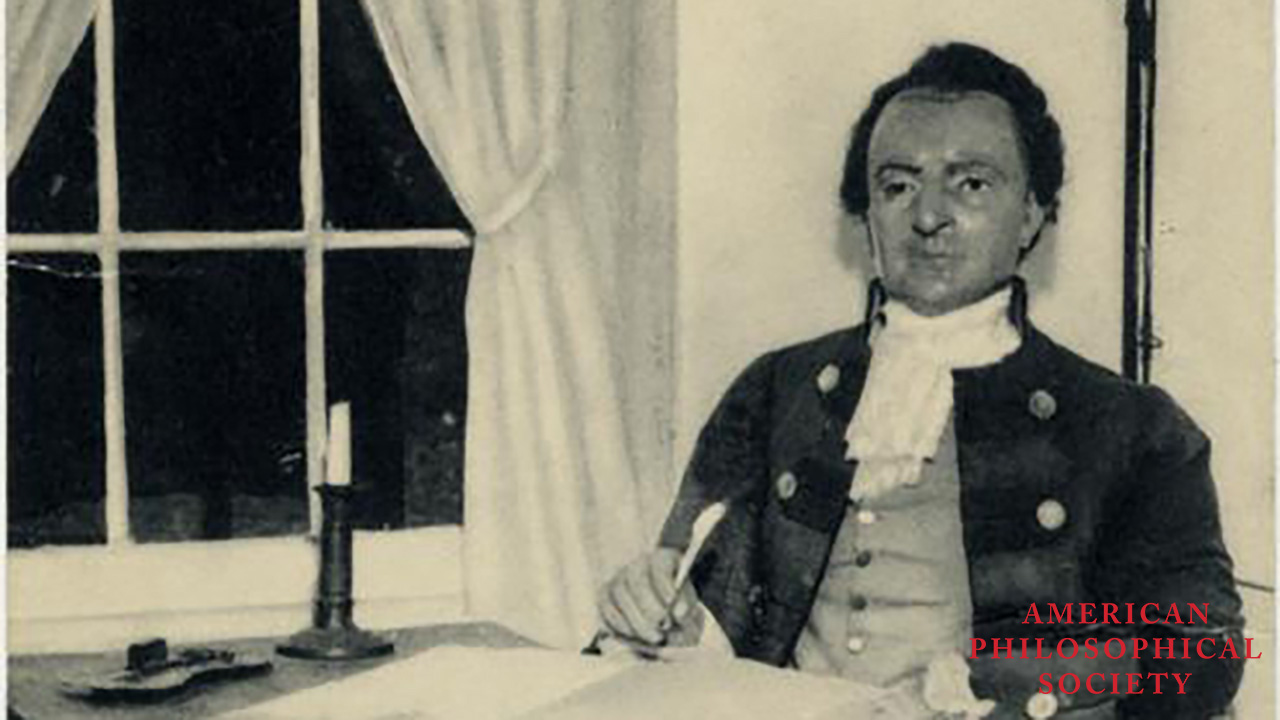 This wax figure of Thomas Paine was located at the Thomas Paine Cottage in New Rochelle, NY. 
Attempts at Being Trendy 
The Programming division has found itself quite busy trying to provide programming, updates, and sound technical infrastructure to the APS and our audiences in this time. One initial proposal on our spreadsheet to track posts was "whatever is trendy on Instagram by this point." That one definitely didn't happen but can certainly show that sometimes dedicated planning and staying on brand is a bit better than trying to be trendy. 
We hope the #LAMPTakeover showed our audiences a bit more about the APS and this division. If you ever want to see more content from LAMP or want to connect with the staff, feel free to email MuseumEducation@amphilsoc.org. Though we're all physically distanced, we don't have to be socially distant!