It's a meltdown!—Ronald K. Smeltzer & Nucleonics
Ms. Joyet is the Assistant Head of Cataloguing. After graduating from Drexel University's iSchool in 2009, Ms. Joyet was hired...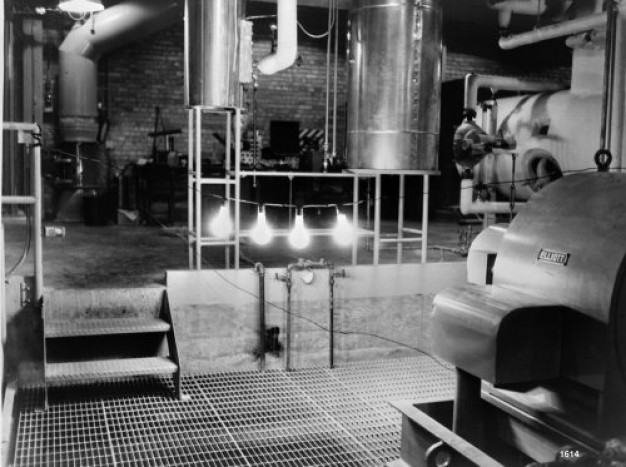 Header image: Interior view of EBR-1, the experimental reactor mentioned in the May, 1956 edition of Nucleonics. The four lightbulbs are being powered by the plant's energy. Photo courtesy of Wikipedia.
In May of 2017, Ronald K. Smeltzer donated a small collection of books related to the nuclear age, or the period of history that followed the detonation of the first nuclear weapon in New Mexico on July 16th, 1945. Smeltzer was a radiation scientist who spent most of his career at the David Sarnoff Research Center in Princeton, NJ. He holds many patents, most of which deal with radiation hardening. His research led to many of our contemporary creature comforts, including television technology. For more about Smeltzer, his papers are collected at the Hagley Museum & Library in Wilmington, Delaware.
One of the items Smeltzer donated to the American Philosophical Society is an early run of a periodical entitled  Nucleonics. This publication is full of mid-century optimism regarding the peaceful use of nuclear power: namely to generate relatively efficient and clean electricity to a growing country. The focus of this publication is how nuclear power would propel the use of digital computers for business and home use.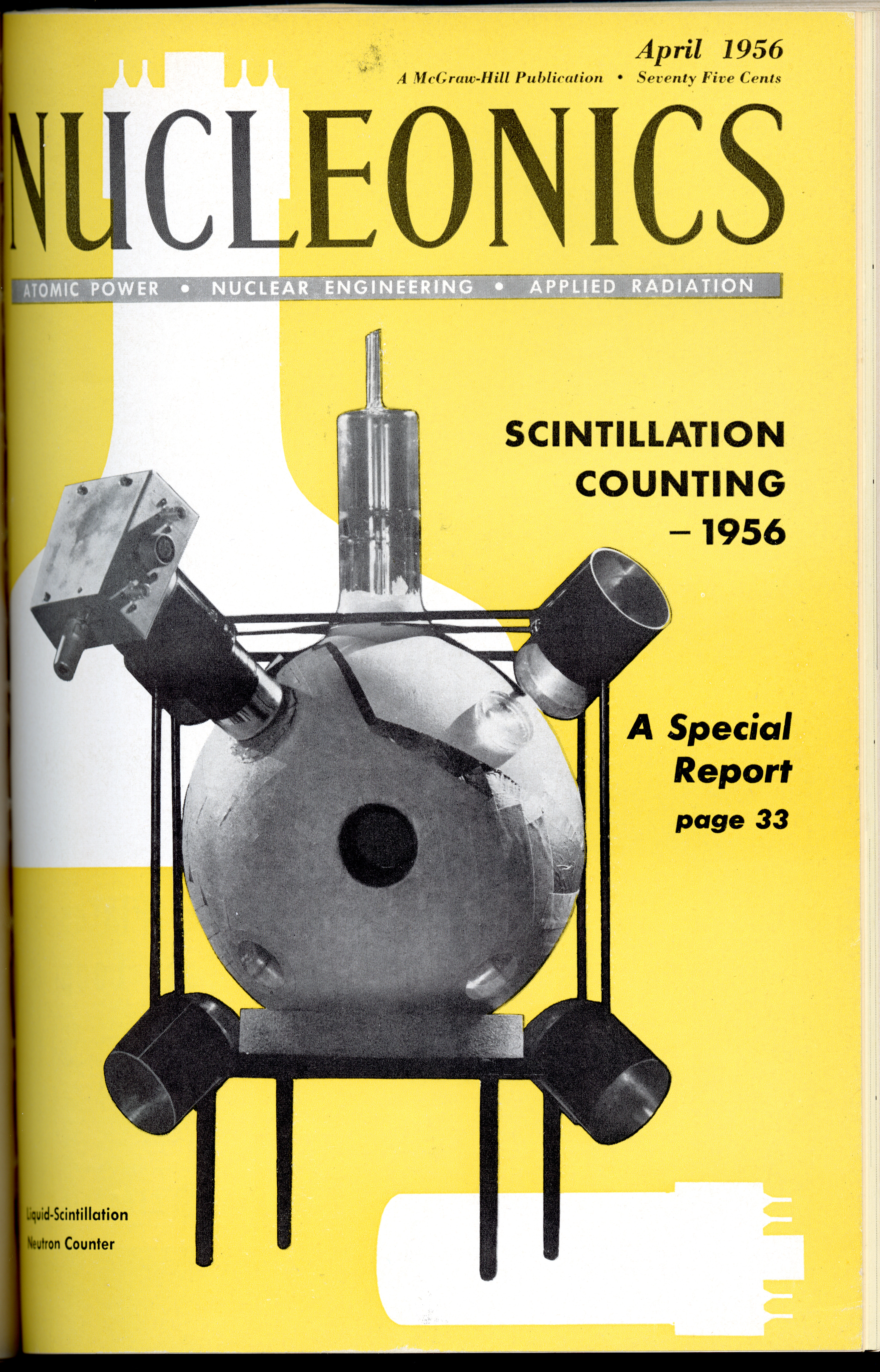 Tucked away in the May 1956 edition of Nucleonics, is an article titled "Nuclear Accidents are Everybody's Business." It seems that in November of 1955, the experimental reactor in Idaho known as EBR-1 experienced a partial meltdown. The periodical's editor, Jerome D. Luntz, took to the opinion pages of his publication to admonish the Atomic Energy Commission for not providing a timely press release on the event. He notes that, "In this the infancy of the nuclear industry, it's important that full information be issued promptly on any nuclear accidents."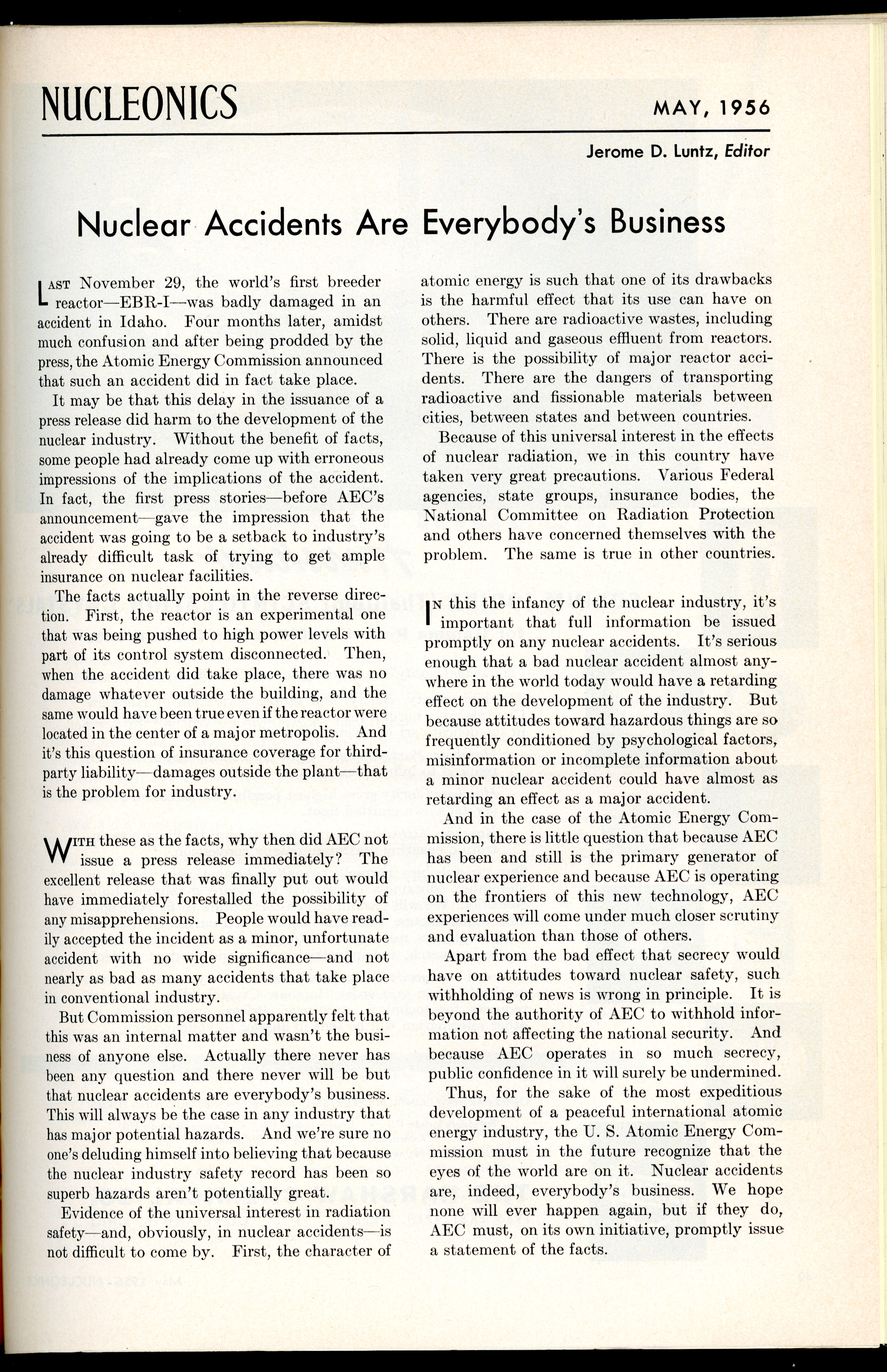 Nucleonics is full of interesting research on mid-century nuclear power, but this article provides an interesting point of view that seems relevant today regarding climate justice. The people of Arco, Idaho, were not notified that there had been an accident at this plant. It can be argued that they were never in any danger, but the Atomic Energy Commission chose secrecy instead of transparency. Jerome Luntz rightly takes the Commission to task for this blunder. This is also reminiscent of what some Southwest Philadelphia residents experienced in June of 2019. A large chemical explosion at an oil refinery rocked the neighborhood in the early morning hours. Neighbors were alarmed to find out days and weeks later that the explosion launched a deadly chemical into the air. It seems that what is old is truly new again.