Elisha Kent Kane's Uncanny Philadelphia
Cynthia Heider was the Digital Projects Specialist at the APS Center for Digital Scholarship, working to increase the digital accessibility...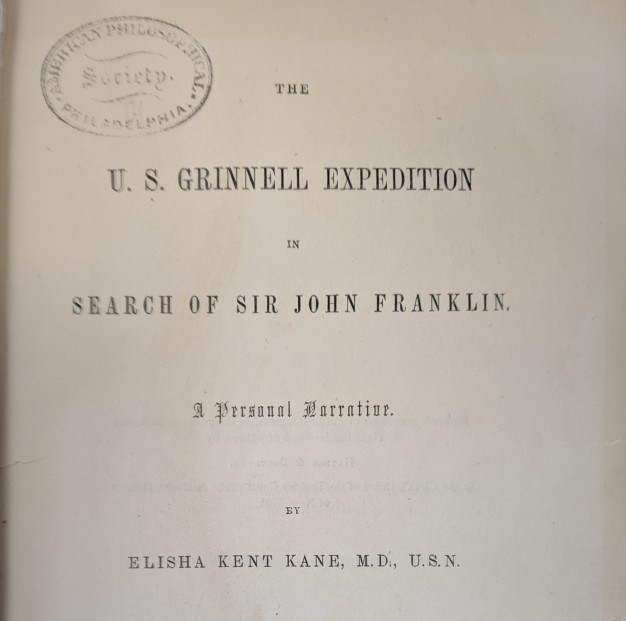 The American Philosophical Society holds many of the papers relating to Elisha Kent Kane, a 19th-century doctor and explorer. In the lead-up to Halloween, I'll share some stories gleaned from these collections that highlight some of the more Gothic motifs present in the life of this complex and fascinating figure.
An Irresistible Opportunity
In 1850, when Elisha Kent Kane secured a prestigious appointment as senior medical officer on the Grinnell Expedition to the Arctic, the mystery of Sir John Franklin's disappearance was captivating audiences on both sides of the Atlantic. Seemingly swallowed up whole into the Arctic while searching for the Northwest Passage, the British naval commander in question, his crew of 128 men, and his ships HMS Erebus and HMS Terror had not been heard from in four years. The Grinnell Expedition was the latest in a string of attempts to discover Franklin's whereabouts—but it was the first U.S.-funded effort, a fact that Kane recognized had great potentiality for prestige. Perhaps this expedition would be the one to locate—even rescue!—the lost explorer. Or they might discover the Northwest Passage, opening up lucrative new trade routes to China and gathering acclaim on behalf of America. But even if all else failed, Kane understood that he'd come home to Philadelphia with a good story. As he had on all his other excursions while in U.S. Navy service, Kane packed a fresh journal for the trip—"to furnish topics, perhaps, for a fireside conversation."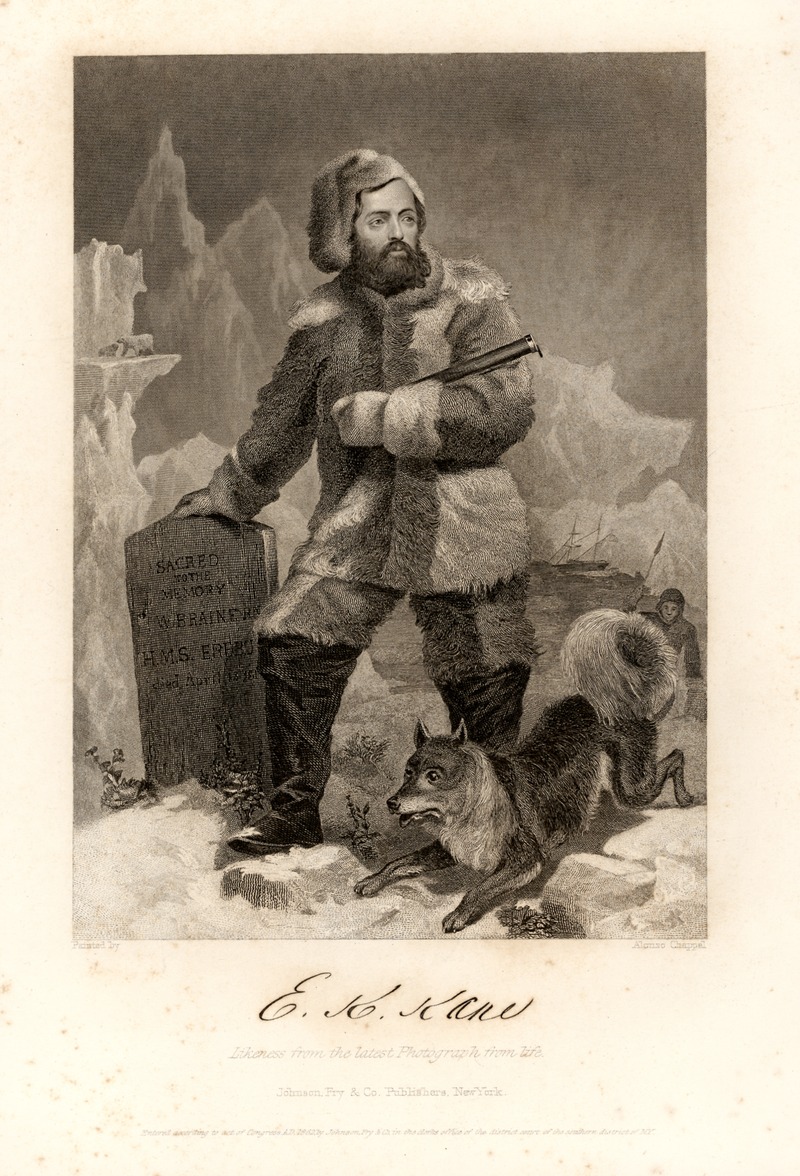 Upon his return to the United States, Kane was regarded as a scientist-explorer of the highest caliber and credited with the most significant find of the expedition—three graves on Beechey Island (Inuktitut: Iluvialuit), the first traces of the Franklin expedition in over five years. Though he hadn't been commander of the Grinnell Expedition (that honor belonged to Captain Edwin De Haven), Kane was hailed as an American hero and an instant celebrity—largely due to the fact that he was dashing, daring, and dramatic in both deed and word. The journey proved eventful enough to have furnished topics for infinite fireside conversations, and Kane documented the expedition with an eye toward his future audience. This is abundantly evident in the account he published of his Arctic journey, The U.S. Grinnell Expedition in Search of Sir John Franklin: A Personal Narrative (1853).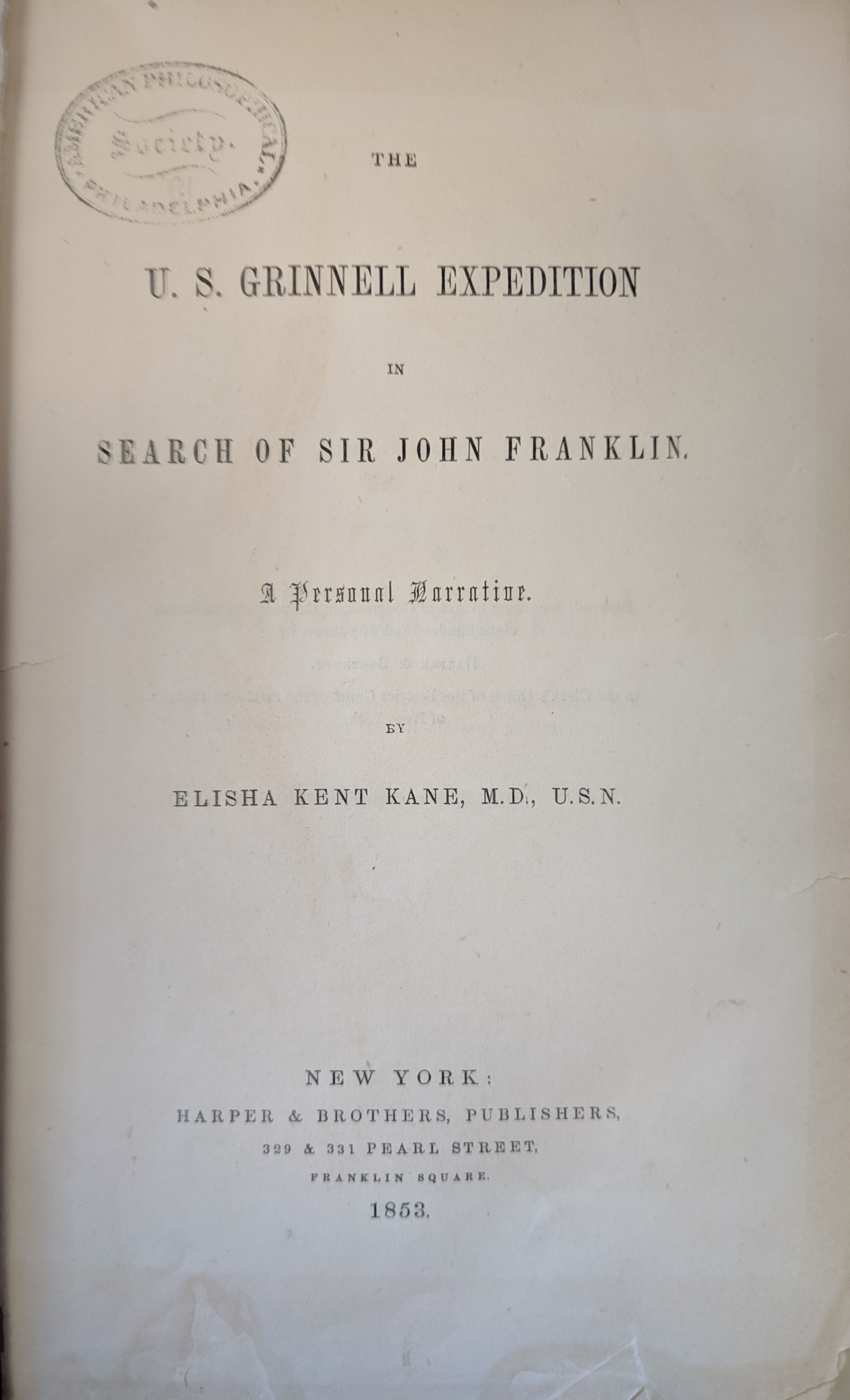 Credibility, Diversion, and the Uncanny
Aware that exploration records full of scientific jargon could be alienating and dry to read, with "no scope for picturesque sublimity," Kane resolved at the start to produce something altogether different with his Personal Narrative—something both empirical and entertaining for his prospective audiences. Rather than follow past voyagers' stodgy examples, Kane opened his Personal Narrative with a tantalizing disclaimer: "I do not profess to be accurate, but truthful." In doing so, he managed to craft a remarkably entertaining account of his Arctic travels that reads like imaginative Gothic fiction, with the benefit of being at least somewhat true.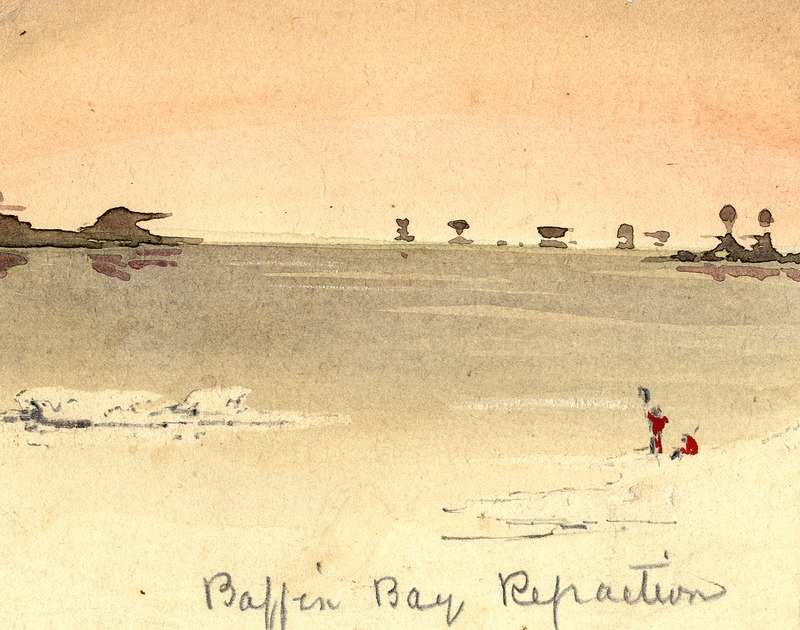 Kane maintained his scientific credibility by including an appendix of meteorological observation tables and supplementing the text with numerous engravings made from his original sketches. But he also left plenty of room for ironic wit, evocative passages of existential introspection, and candid descriptions of dire conditions including disease, isolation, brutal weather, entrapment in ice, and menacing polar bears. Yet Kane's most jarring literary device is a tendency to superimpose visions of his native Philadelphia against the backdrop of the Arctic's amorphous, remote, and icy landscape. In literary terms, this disturbing juxtaposition of elements of the known and unknown is called the uncanny—"a peculiar commingling of the familiar and unfamiliar" that is a staple element of Gothic fiction (1).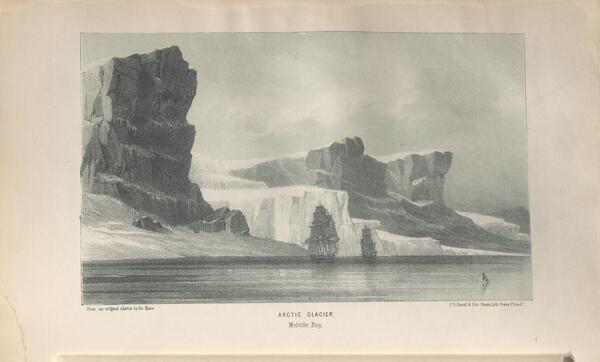 In Kane's descriptions, Arctic spaces are simultaneously barren expanses of "picturesque sublimity" and scenes crowded with comparisons to landmarks of Philadelphia's built environment, including Washington Square, the Second Bank of the United States, and Independence Hall. In one instance, the expedition's "first iceberg" is "in shape an oblong cube, and about twice as large as Girard College." In another, Kane isn't satisfied to describe a channel of icy water as "some three hundred yards perhaps" but must specify that it is "not wider than the Schuylkill at Gray's Ferry." He and his audience by extension are repeatedly situated concurrently within the comfortable and orderly grid-planned streets of the City of Brotherly Love and adrift in an unforgiving environment where thermometers freeze, magnetic compasses don't work, and even the sun stays hidden for weeks at a time. The effect is a sensation of uncertainty and disquietude, an uncanny atmosphere that mid-19th-century readers were already accustomed to encountering in works of fiction and eager to consume.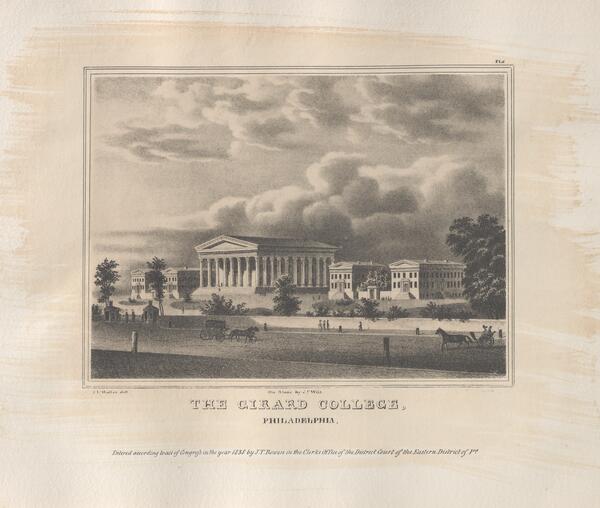 With hindsight, it is easy to spot the various geopolitical, cultural, social, and ecological watersheds happening in the context of the Grinnell Expedition. Although he could not have known the extent to which this was the case, Kane's various identities—white male American, ambitious gentleman-scholar, Mexican-American War veteran, scientific evangelist, and dramatic self-promoter—positioned him as a deeply invested participant in many of these ongoing conversations. With this in mind, it is not surprising that Kane wrote about his experience in such liminal terms. What is remarkable—uncanny even—is how Kane brings his audience to the crossroads with him.
Sources
1. Royle, Nicholas. The Uncanny: An Introduction. Manchester: Manchester University Press, 2003.