Joseph DiLullo, Reference and Digital Services Specialist, has been working at the APS since January of 2015. Prior to the...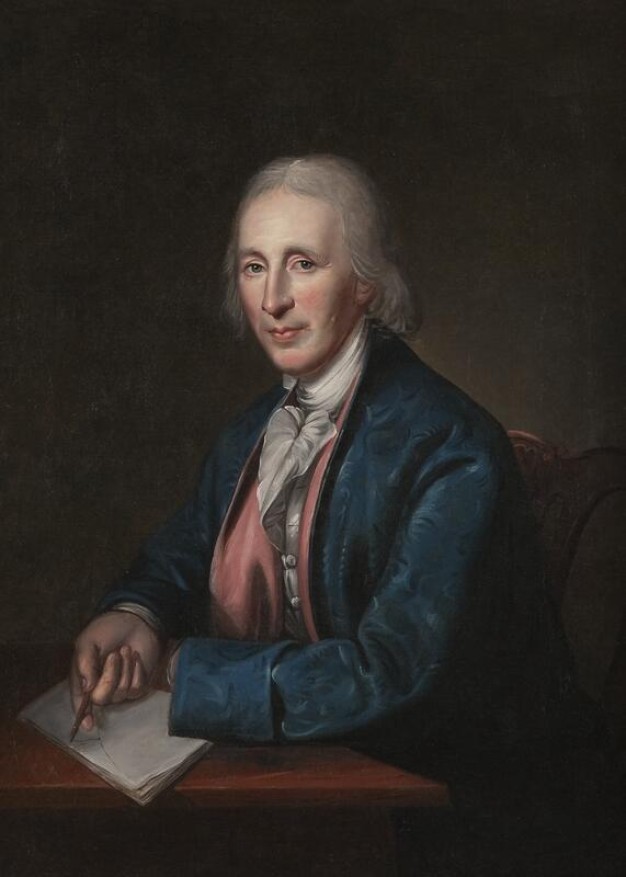 The David Rittenhouse Papers are now digitized in their entirety and available to view in the APS's Digital Library. The collection contains around 30 objects ranging from correspondence, to receipts for taxes paid, to Rittenhouse memorial material from the early 20th century. 
The David Rittenhouse papers cover from 1774 to 1932. The collection consists of 61 items and spans 0.25 linear feet. The items from the 20th century are memorial materials commemorating various members of the Rittenhouse, Abbot, and Sergeant families. A majority of the collection consists of correspondence, mainly between Rittenhouse and his family members, but also correspondence between Rittenhouse and various politicians and men of science. Also included are receipts, broadsides, and two genealogies: the Rittenhouse family's, and the family of Rittenhouse's son-in-law, Jonathan Dickinson Sergeant. The bulk of the collection was acquired in 1970, with one additional letter purchased in 2008.
The collection contains mainly correspondence but also interesting material like Rittenhouse's Astronomical Calculations and a Rittenhouse Family genealogy.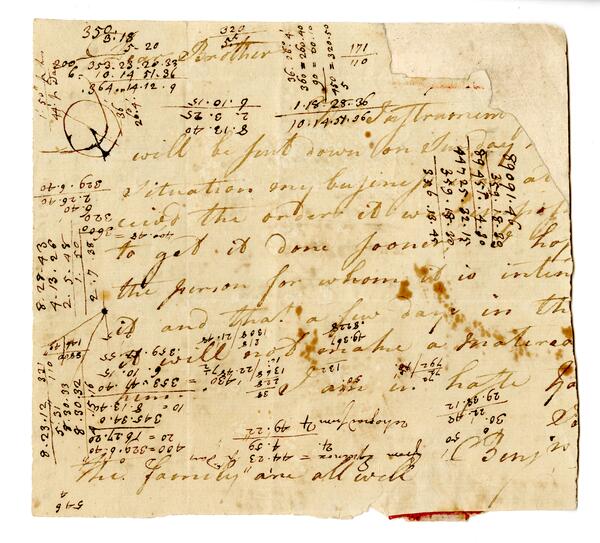 David Rittenhouse (1732-1796) was one of the most prominent 18th-century American scientists. A skilled instrument maker, Rittenhouse was an astronomer and, among many accomplishments,  played a major role in recording the 1769 Transit of Venus. Rittenhouse also conducted important survey work for the state of Pennsylvania, establishing the state's western border and overseeing the completion of the Mason-Dixon survey. 

In addition to his scientific endeavors, Rittenhouse's commitment to American independence places him among the founding fathers. Subordinating his scientific interests for the greater good of Pennsylvania during the American Revolution, Rittenhouse served as a member of both the Pennsylvania Assembly and the Pennsylvania Constitutional Convention. He held powerful positions on the Pennsylvania Council of Safety and the subsequent Committee on Safety. At President George Washington's behest, Rittenhouse also served as the United States Mint's first director. Rittenhouse was elected to the American Philosophical Society in 1768 and played a major role in putting the Society on the proverbial "scientific map." He held many positions in the Society, including serving as its President from 1791 until his death in 1796.