The Creative Works of Madame Brillon
Joseph DiLullo, Reference and Digital Services Specialist, has been working at the APS since January of 2015. Prior to the...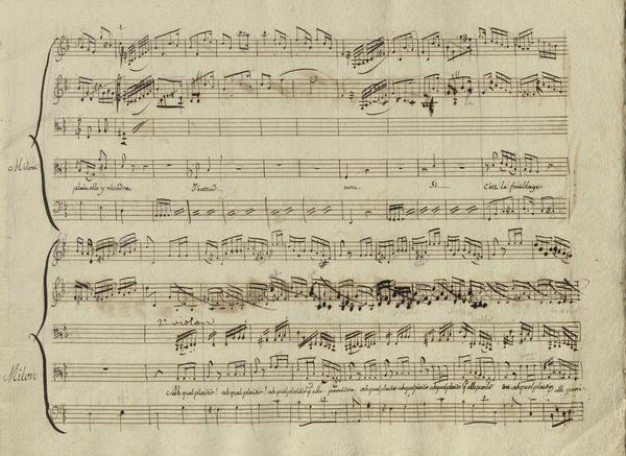 Available to view in the APS Digital Library are a large portion of the creative works of Madame Anne Louise Boyvin d'Hardancourt Brillon de Jouy. Included in the digital material are several plays and musical compositions written and composed by Madame Brillon.
Neighbor and friend of Benjamin Franklin when he lived at Passy in France, Madame Brillon played the harpsichord and composed her own music. Brillon's most famous composition "Marche des Insurgents" celebrated the American victory over the British at Saratoga in 1777. She also wrote several plays that are available to view in the Digital Library. Along with her creative ability, Madame Brillon hosted a prominent salon in Passy, which was attended by Franklin on several occasions.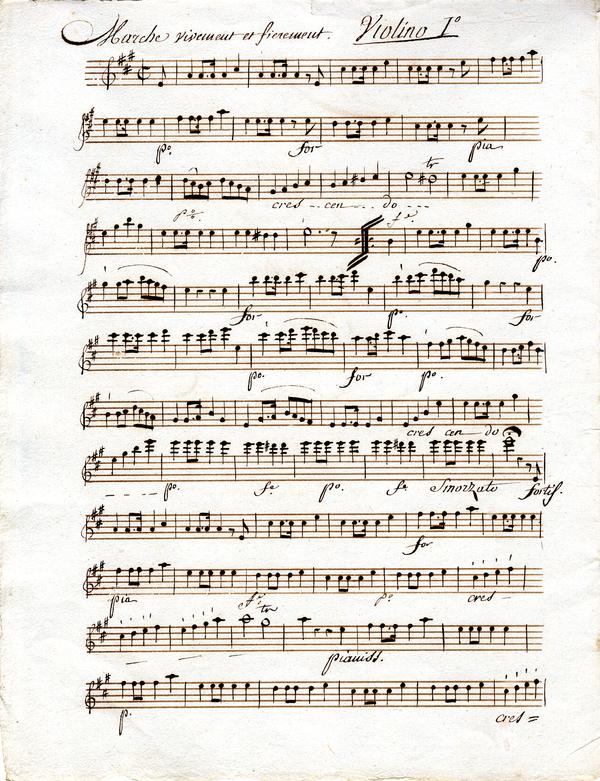 Along with Madame Brillon's creative works, the Digital Library holds over one hundred letters of correspondence between Madame Brillon and Benjamin Franklin. The letter below is one of many between Brillon and Franklin that are available to view. In this letter, Brillon writes to Franklin as he was preparing to leave France, wishing him well on his journey and noting that she will never again find a friend like him.
In the more than two centuries since Franklin enjoyed Brillon's music in Passy, Members and visitors to the APS have also enjoyed the opportunity to hear her compositions. In April of 1956, guests at a concert in the APS Library got to enjoy Brillon's music. The concert titled "Music Enjoyed by Franklin" featured only music known to have been enjoyed by Franklin himself. Five of Madame Brillon's compositions were chosen making her the most prominent musical figure of this concert devoted to music enjoyed by Franklin. Included with the physical copies of Madame Brillon's music is a pamphlet for a concert that was hosted by the APS.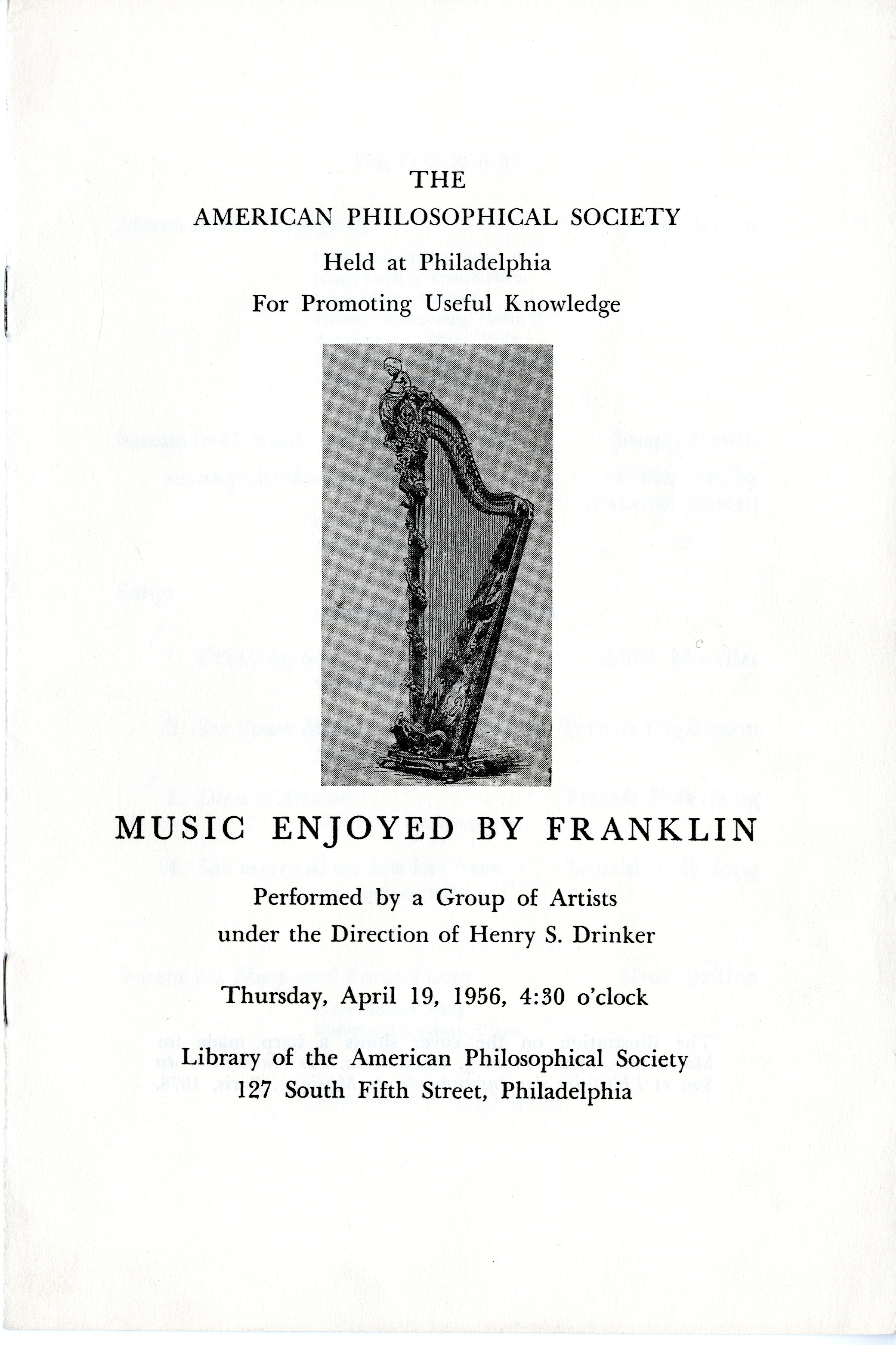 More recently, the APS hosted a concert in September 2017 and a workshop and public performance in March 2019. With the Brillon material in the APS Library & Museum, scholars and performers alike can continue to bring her music to life. Now its availability in the APS Digital Library broadens the audience to provide insight into the life and works of one of the most talented and impressive French women of the eighteenth century.