CNAIR Stories: Reconnecting Collections and Communities through Digital Knowledge Sharing Fellowships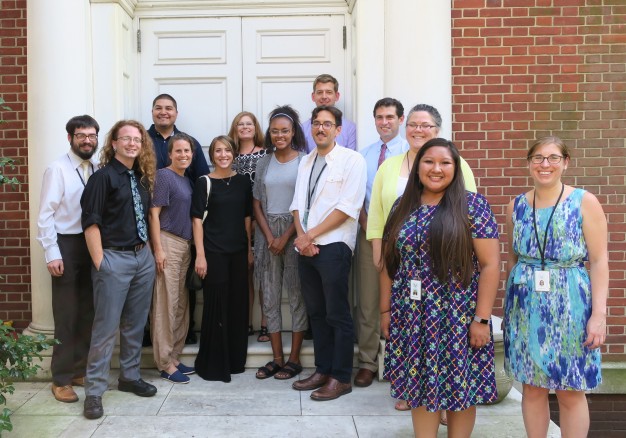 Applications are still open until March 15th for our Digital Knowledge Sharing (DKS) fellowships, part of the APS's Native American Scholars Initiative (NASI).
Digital Knowledge Sharing (DKS) Fellowships provide funding for community- and university-based scholars needing to do research at the APS and/or another archive. This fellowship supports researchers in their work obtaining digital copies of materials, creating new digital materials, and developing broader projects (especially community-based projects). Digital Knowledge Sharing builds upon work done through the APS Library's Center for Native American and Indigenous Research (CNAIR), which works with Indigenous communities, community-based scholars, and university-based scholars to reconnect archival materials at the APS with Indigenous community expertise and priorities.
Past DKS Fellowships have been awarded to a range of projects, including ones to locate and gather materials to develop a community-based digital archive, travel to conduct oral history interviews, and research to obtain archived linguistic manuscripts in support of language revitalization.
Recipients of the fellowship attend our annual DKS Workshop, where Fellows give presentations about their projects and exchange ideas and experiences with our other NASI Fellows and undergraduate interns, and APS scholars and archivists.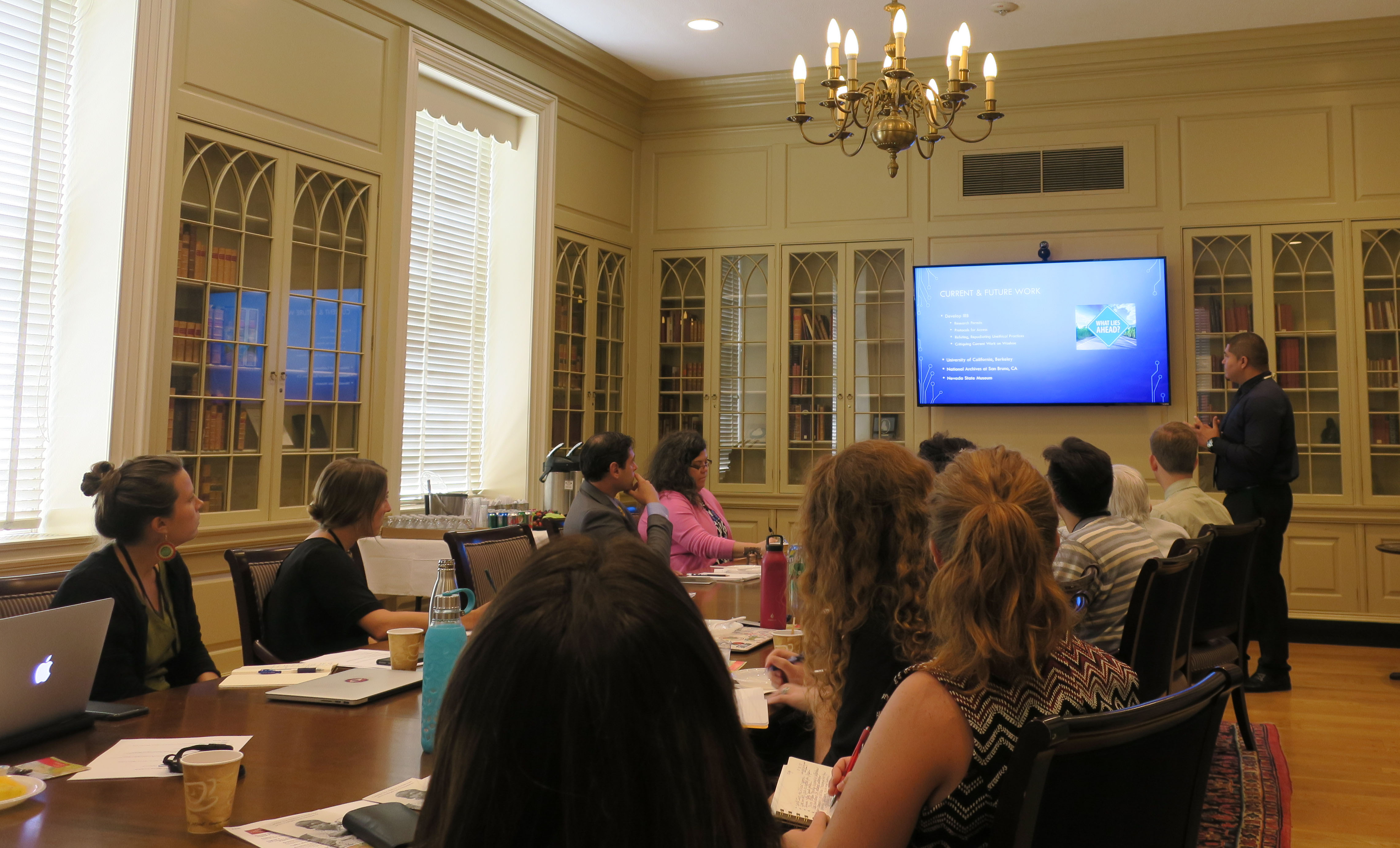 Each DKS Workshop begins with a keynote conversation with an invited expert in collaborative work of this kind. Last year's speaker was Angie Bain (Nlaka'pamux), researcher at the Union of British Columbia Indian Chiefs and member of the Lower Nicola Indian Band in British Columbia. The theme of the conversation was "Indigenous Expertise and the Archival Record."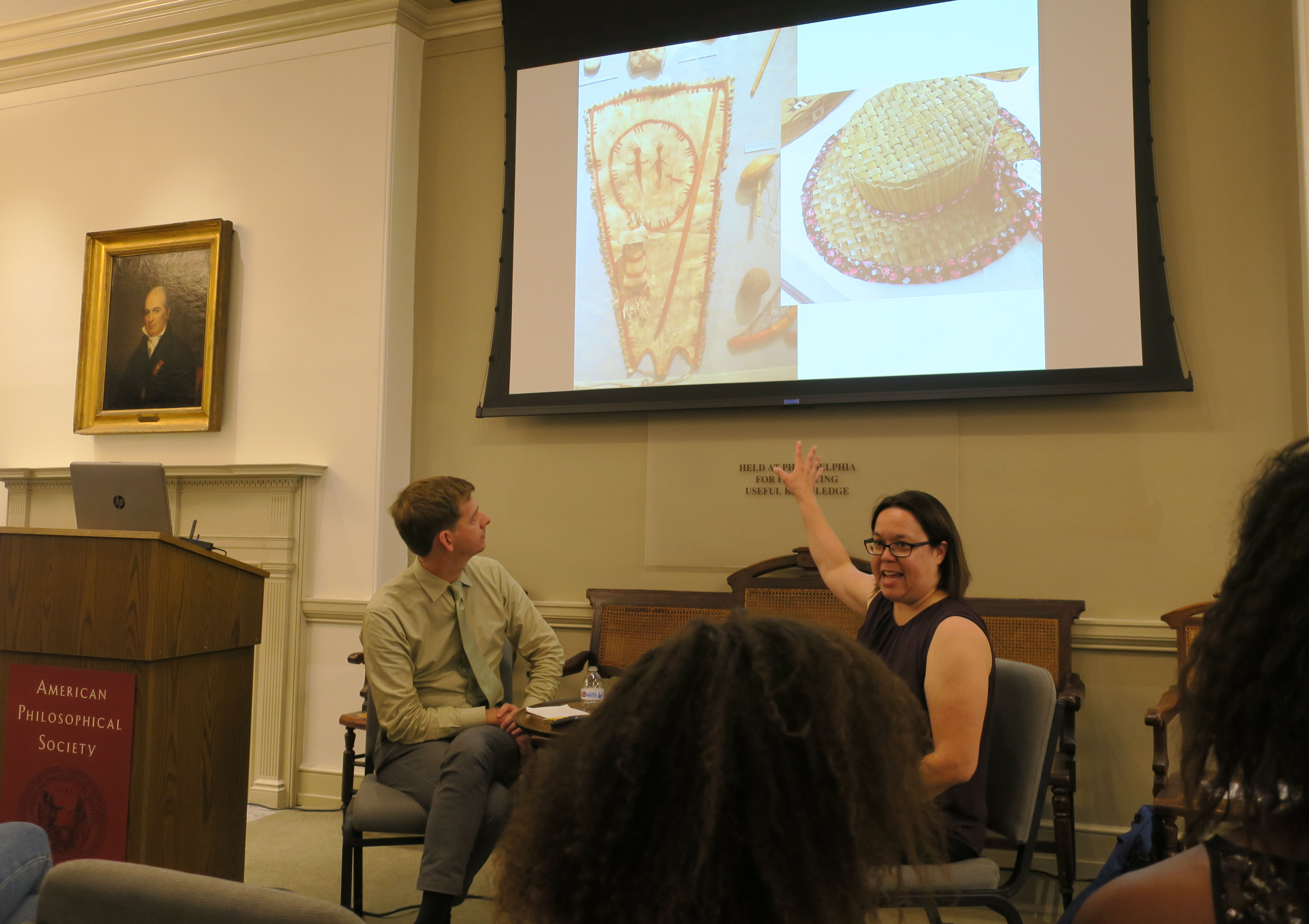 Angie spoke about the work she has done researching and sharing archival materials from places such as the APS Library with her community to support community-driven projects surrounding priorities such as education, language revitalization, traditional land use studies, indigenous legal traditions, and a variety of other cultural heritage projects. You can now listen online to the full audio of this conversation.

Applications for 2020 DKS Fellowships are open until March 15th. Please help us spread the word about this great funding opportunity!