CNAIR Stories: Deyohahá:ge: Indigenous Knowledge Centre
Brian Carpenter is the Curator of Native American Materials at the APS Library & Museum. An archivist by training, he...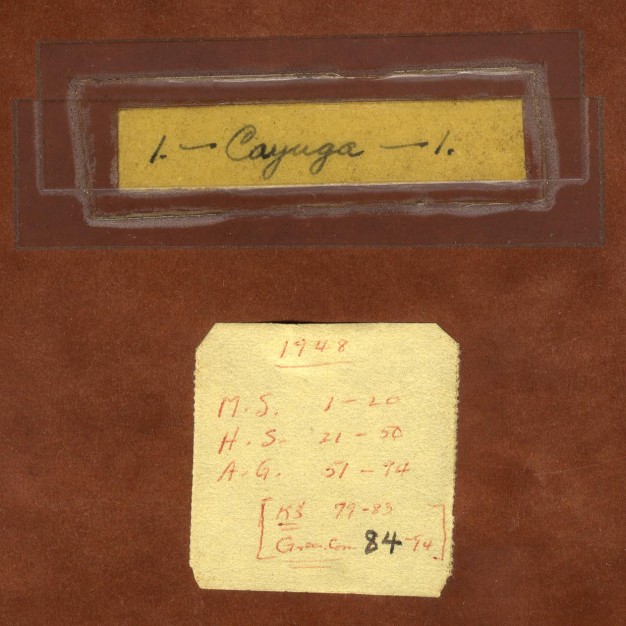 One of the most important Indigenous community partners of the American Philosophical Society's Center for Native American and Indigenous Research (CNAIR) is the Deyohahá:ge: Indigenous Knowledge Centre (IKC) at Six Nations Polytechnic. Located at the Six Nations of the Grand River Territory in Ontario, Deyohahá:ge: is a comprehensive resource center dedicated to cultivating community-based learning guided by Haudenosaunee protocols and research priorities, and to promoting scholarship "that connects the past and the future and bridges the gap between Indigenous and Western knowledge."
CNAIR has had the honor of working with the IKC to build an ongoing collaborative relationship, centered on what we call Digital Knowledge Sharing. This partnership involves a broad, multi-year effort to digitize a broad range of the APS Library's voluminous collections of Haudenosaunee-related manuscripts, photographs, and audio materials, particularly those from the Grand River area identified as being high priorities for use by people at Six Nations. The digitized materials from the APS are being incorporated into the Indigenous Knowledge Centre's already extensive and expansive archival collections, which are used by community-based and visiting scholars, knowledge keepers, language teachers, and students at Six Nations Polytechnic.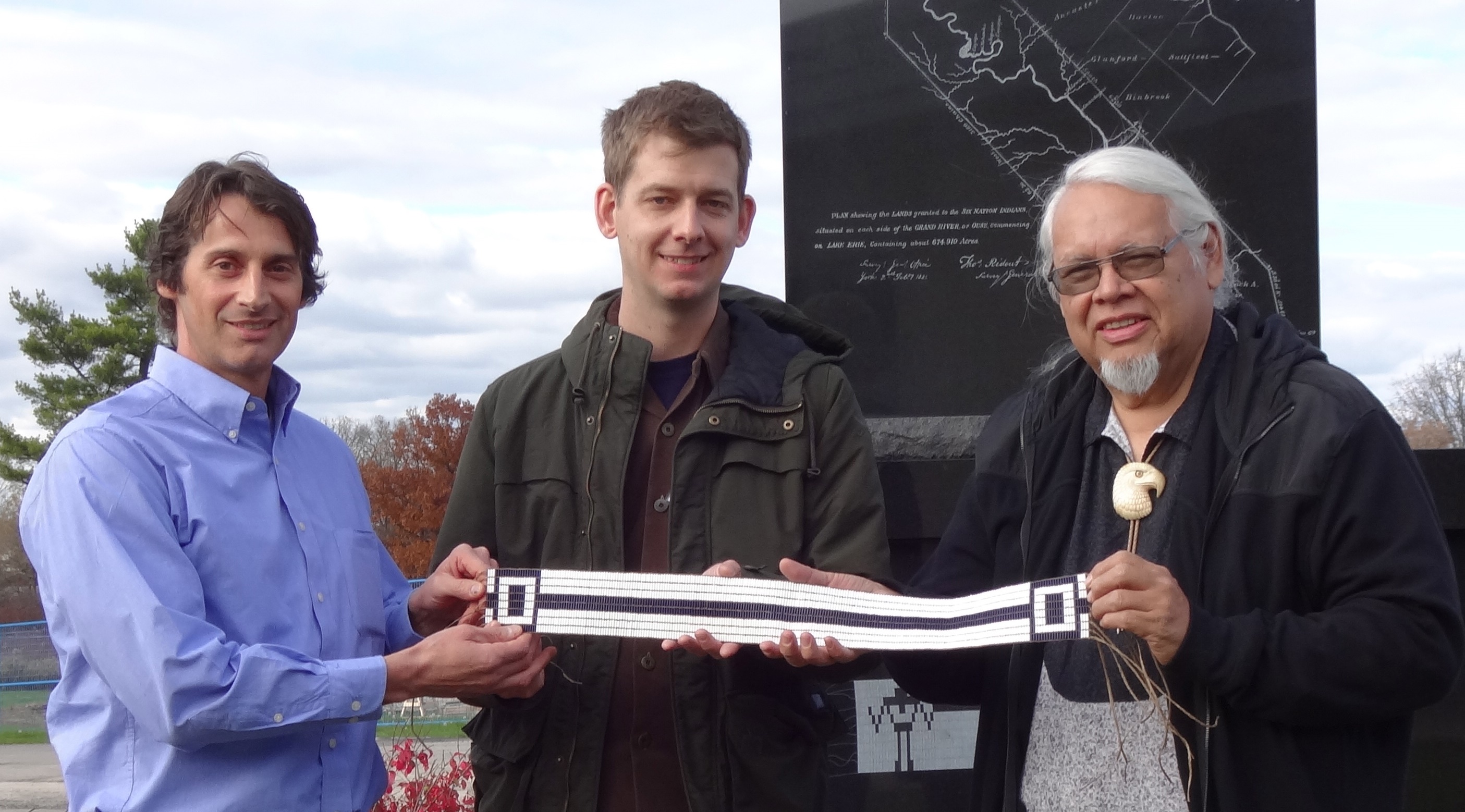 Our partnership was launched in 2014 with the gift of a wampum belt, presented to the APS by Rick Hill, Senior Projects Coordinator for Deyohahá:ge:. As Rick explains in an interview with CNAIR's founding director Tim Powell, the belt shows our respective fires or knowledge traditions on each end, with a "covenant chain" connecting us in a bond of friendship and mutual responsibility, including "a commitment to have open and honest communications between us." (You can also view the full interview in the APS Digital Library.)
For CNAIR, and the APS more broadly, this symbol of our partnership also signals our commitment to co-stewardship of these materials, guided by shared goals of honoring Indigenous knowledge traditions and protocols on the representation and use of the materials.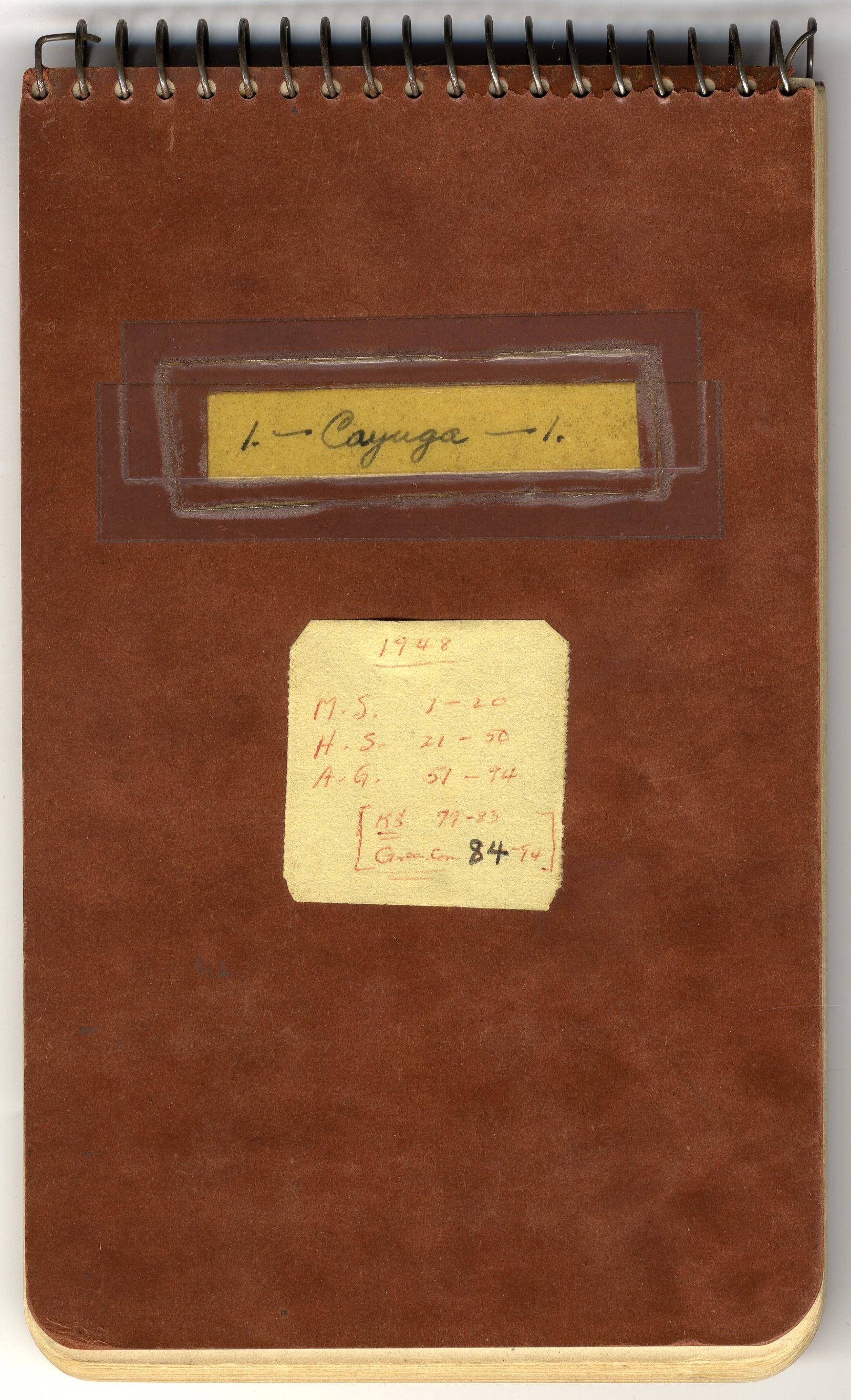 Some of the current areas our collaboration is focusing on include digitization of linguistic manuscripts in the Cayuga, Mohawk, and Onondaga languages. Community language experts are using these manuscripts to strengthen these languages, in part through programs like Six Nations Polytechnic's Bachelor of Arts in Ogwehoweh Languages degree program, in which students can focus on studying either Cayuga or Mohawk.
Another new focus which we plan to complete in 2018 is the digitization of over one thousand photographs from the 1930s and 1940s, taken by the anthropologist William Fenton.  Most of these images have never been seen before as they have only existed in the form of original film negatives.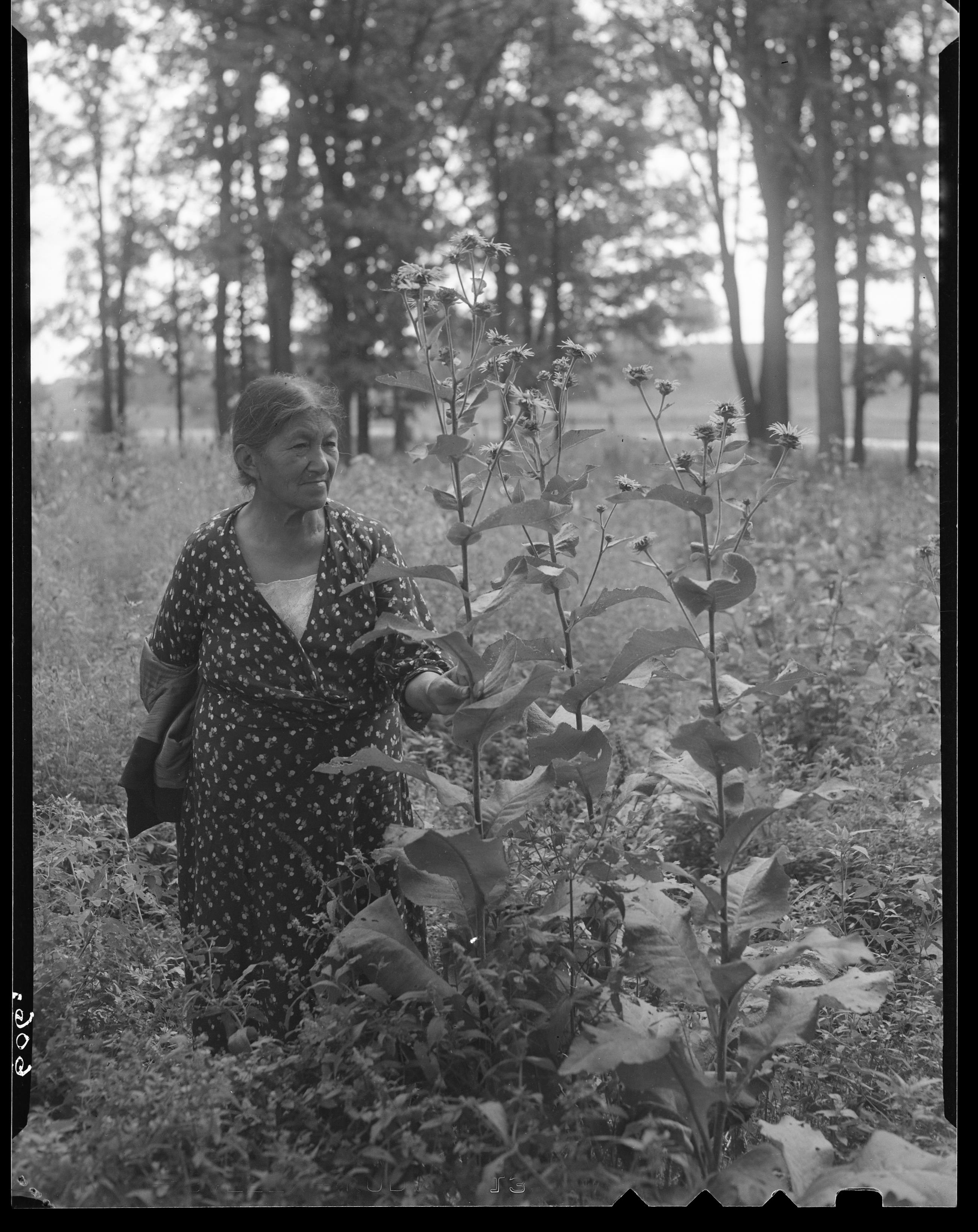 The collection captures a broad range of Haudenosaunee life in several different communities, from community events to family life to traditional crafts. Some also depict culturally sensitive matters that will be protected from reproduction and publication through the APS's Protocols for the Treatment of Indigenous Materials and guidance from Haudenosaunee authorities on their identification.
Thanks to ongoing collaborations such as these, CNAIR has had the good fortune to learn from Indigenous community-based expertise on how to better understand APS Library collections and develop mutually-beneficial ways to promote and honor Indigenous knowledge. In coming entries on this blog we hope to share more stories like this to further highlight the innovative work being done by the communities, teachers, knowledge keepers, and academic scholars with whom CNAIR works. Stay tuned for more!