"Citizen Science," By Many Other Names
David Oliver (D. O.) McCullough holds a Ph.D. from the University of Wisconsin-Madison's Science Education program in the Department of...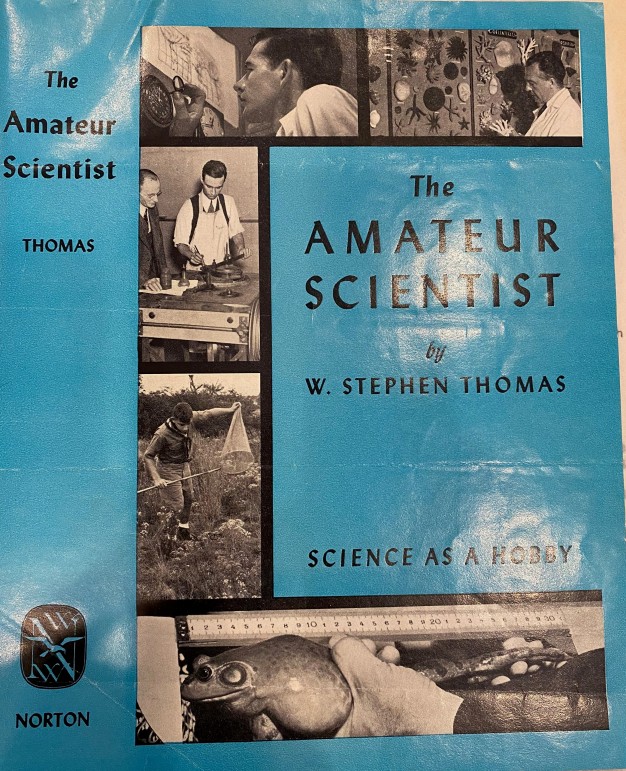 The American Philosophical Society's Library & Museum exhibition, Dr. Franklin, Citizen Scientist, explores the obstacles and opportunities people without formal training can face when trying to contribute to science. This timely and engaging exhibition is not the APS's first foray into citizen science, however. In 1939, the APS's short-lived Committee on Education and Participation in Science used support from the Carnegie Foundation to survey untrained Philadelphians who joined scientific studies and then created new avenues for public participation. W. Stephen Thomas, a former museum educator, was chosen to lead the project, though he apparently struggled to settle on a name for what we now call citizen science. 
Dr. Janine Yorimoto Boldt, 2018-2020 The Andrew W. Mellon Postdoctoral Curatorial Fellow and lead curator for Dr. Franklin, describes "citizen science" as a late-twentieth-century phrase "that broadly refers to public participation in scientific research; it is science as practiced by nonprofessionals in collaboration with professional research teams." Dr. Boldt notes that diverse groups of people now perform citizen science, and they share the viewpoint that "evidence-based, carefully documented science can transform society for the better."* It is an idea, Boldt illuminates, that Benjamin Franklin, through his access to the elite systems of science, relentless curiosity, and passion for improving the world, embodied. 
W. Stephen Thomas, working before the term citizen science had been coined, used several different phrases for that same idea. Thomas chose The Amateur Scientist: Science as a Hobby as the title of his 1942 book that summarized his work with the APS. Two years earlier, Thomas published The Layman Scientist in Philadelphia—a directory of the almost 300 amateur science organizations in Philadelphia at the time.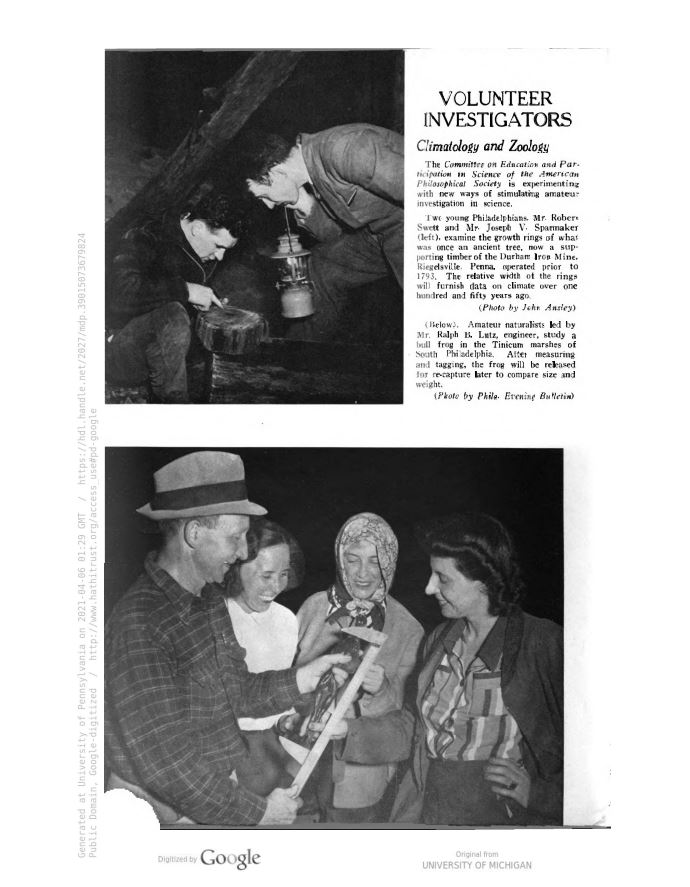 Thomas's challenge in finding a term for citizen science is evident in a list of potential titles for The Amateur Scientist, found in the Committee on Education and Participation in Science materials held at the APS's Library. The titles that Thomas and several colleagues brainstormed show that the concept of a "citizen scientist" is deceptively complicated. "Who Can be a Scientist?" one titled asked. Another suggested that everyday Philadelphians were "Dusting Off the Sciences." These projects were "Science for You" in one proposed title, though another suggested they were simply "Science for Fun." Each of these titles captured some essence of what we now call citizen science, but, as Thomas and his colleagues recognized, almost all were insufficient.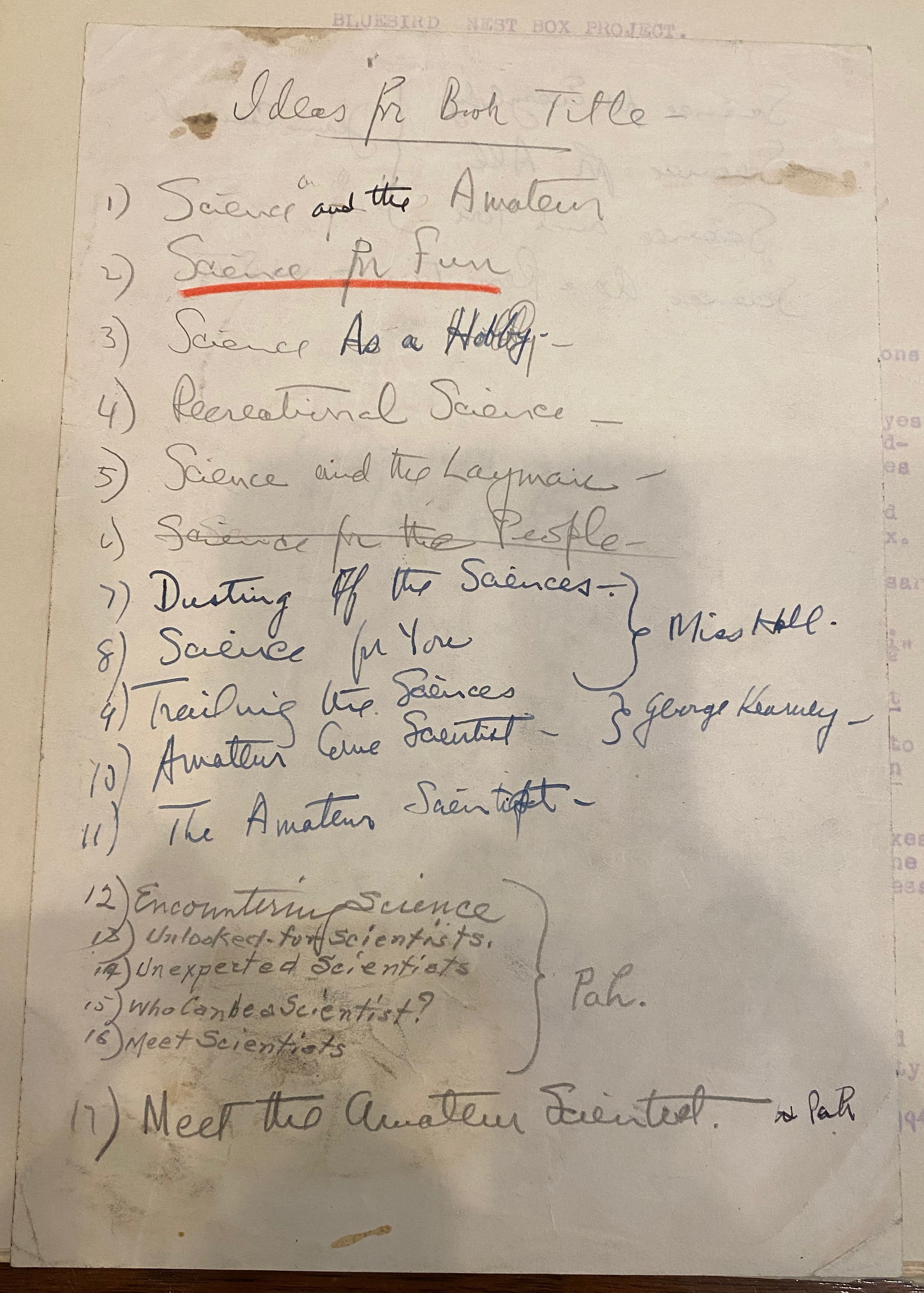 Even though Thomas used "hobby" in the full title for his book, he understood the importance of untrained citizens joining in on scientific research. As he wrote in The Amateur Scientist, "entirely apart from the recreational benefits of these interests, great social significance is attached to the fact that amateur scientists will increasingly fulfill a liaison position between the professional scientist and the general public."** One could argue that no American has demonstrated the social significance of citizen science better than Benjamin Franklin. Thomas showed that Franklin's legacy was alive and well in Philadelphia—even if Thomas didn't quite know what to call it.
* Janine Yorimoto Boldt, Dr. Franklin, Citizen Scientist (Philadelphia: American Philosophical Society, 2021). Exhibition catalogue, 10. 
**  W. Stephen Thomas, The Amateur Scientist: Science as a Hobby (New York: W. W. Norton and Company, Inc., 1942), 8.