APS to Offer Sabbatical Fellowships Thanks to NEH Grant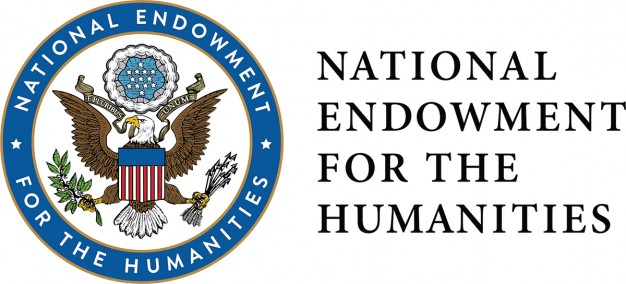 Philadelphia [April 30, 2021] Thanks to a grant from the National Endowment for the Humanities (NEH) through its Fellowship Programs at Independent Research Institutions (FPIRI), the American Philosophical Society will offer fellowships to support mid-career or senior scholars as they immerse themselves in the Society's collections and complete a book project over a six or twelve month period. Opportunities for sabbatical fellowships are often hard to find and this fellowship will offer scholars dedicated time in the archives while they join the APS's vibrant community of fellows—one of the largest fellowship programs in the U.S.
The APS's fellowship funding is one of 225 humanities projects that the NEH announced support for in April 2021 and the Society is one of nine institutions that will receive support through FPIRI. The APS is also one of four members of the Independent Research Libraries Association (IRLA)—an organization of 19 independent, privately-supported research libraries—to receive a FPIRI grant this year.  "NEH is proud to support these 225 new projects, which embody excellence, intellectual rigor, and a dedication to the pursuit of knowledge, even as our nation and the humanities community continue to face the challenges of the pandemic," said NEH Acting Chairman Adam Wolfson. "We look forward to the contributions these projects will make to our understanding of ourselves and our society through exemplary humanities research, publications, documentary films, exhibitions, and undergraduate programs."
This grant from the NEH will support one 12-month or two six-month fellowships for mid-career or senior scholars in each of two years. Applications will be open to researchers in all humanities fields, but the Society expects to garner the most interest from those who will make use of the Library & Museum's collections in its core areas of Early American History, the History of Science, Technology, and Medicine, and Native American and Indigenous History and Culture. The Society's collections include more than 14 million pages of manuscripts housed on 2.1 miles of shelf space, 275,000 bound volumes (including more than 25,000 rare books), 250,000 images, thousands of hours of audio tape, and 3,360 three-dimensional artifacts and fine art objects. It is home to three research centers: the Center for Native American and Indigenous Research (CNAIR), which has worked with over 90 Native American and Indigenous communities since 2014; the Center for Digital Scholarship, which interprets and expands access to APS collections through digital projects and open source data; and the David Center for the American Revolution, a partnership with the David Library of the American Revolution that formed a new research center for the American Revolution at the APS and brought the David Library's collection of Revolutionary-era manuscripts, hundreds of rare books and pamphlets, 8,000 reference volumes, and 9,000 reels of microfilm to Philadelphia.
These rich collections have attracted scholars to the APS's Library & Museum for decades, and the Society hopes to sustain scholars' connections to the Society through networking and mentorship opportunities. The APS has offered short-term residential fellowships for over 30 years and has invested in long-term dissertation completion and postdoctoral fellowships over the past five years. These fellowships amount to 120 months of funding for scholars each year—the largest such program in the country. Until now, this scholarly community has primarily consisted of fellows in the pre- or post-doctoral stages of their careers. This grant from the NEH will allow the APS to expand the ranks of its fellowship program by welcoming mid-career and senior scholars to create an even more enriching atmosphere for scholars at every stage of their careers while they share their work and socialize through seminars, Brown Bag conversations, writing workshops, symposia, and networking events with their cohort at the APS and other area institutions.
"We are honored to receive this highly competitive grant, and we cannot wait to welcome a new fellow to our campus," Librarian Patrick Spero said, "Every year, our fellows dive into our deep collections and make new discoveries that change what we know about the past and how we think about our present."
About the American Philosophical Society
The American Philosophical Society, established in 1743 by Benjamin Franklin for the purpose of "promoting useful knowledge," is the nation's oldest learned society. An intellectual bedrock of the early United States, the APS counts nearly all of the nation's founders as Members of the Society. Election to Membership honors those who have made exceptionally significant contributions to science, the arts and humanities, and public life. The Society promotes scholarly research through its Library, including 40 fellowships each year, and through its research grant program. The Society sustains an informed citizenry through twice-yearly meetings and topical conferences and symposia. Public programs and museum exhibitions, which have drawn close to 200,000 visitors annually, are inspired by The APS Library & Museum collections, which include 14 million pages of manuscripts, 275,000 bound volumes, and over 3,000 artifacts and fine art objects. The collection is strongest in early American history, Native American history and culture, and the history of science. APS publications are dedicated to publishing research that reflects a broad range of useful knowledge and is the oldest continuously operating scholarly press in the country.