APS Library Joins Digital Public Library of America
We are pleased to announce that the American Philosophical Society Library is now part of the Digital Public Library of America (DPLA). To date, the Library has uploaded over 2,000 images from five digital collections and has plans to expand that number in the near future. 
The DPLA is an all-digital library that provides a central portal for access to over 21 million manuscripts, books, audio recordings, graphics, moving images, and more from partnering libraries, archives, and museums around the United States. DPLA serves researchers, educators, and the general public by not only providing a central access point but also by creating special exhibitions and primary source sets on particular topics or time periods. The APS Library hopes that surfacing our digital collections in DPLA will bring increased attention and use of the Library's materials.
To view materials from the APS Library, please use this link here.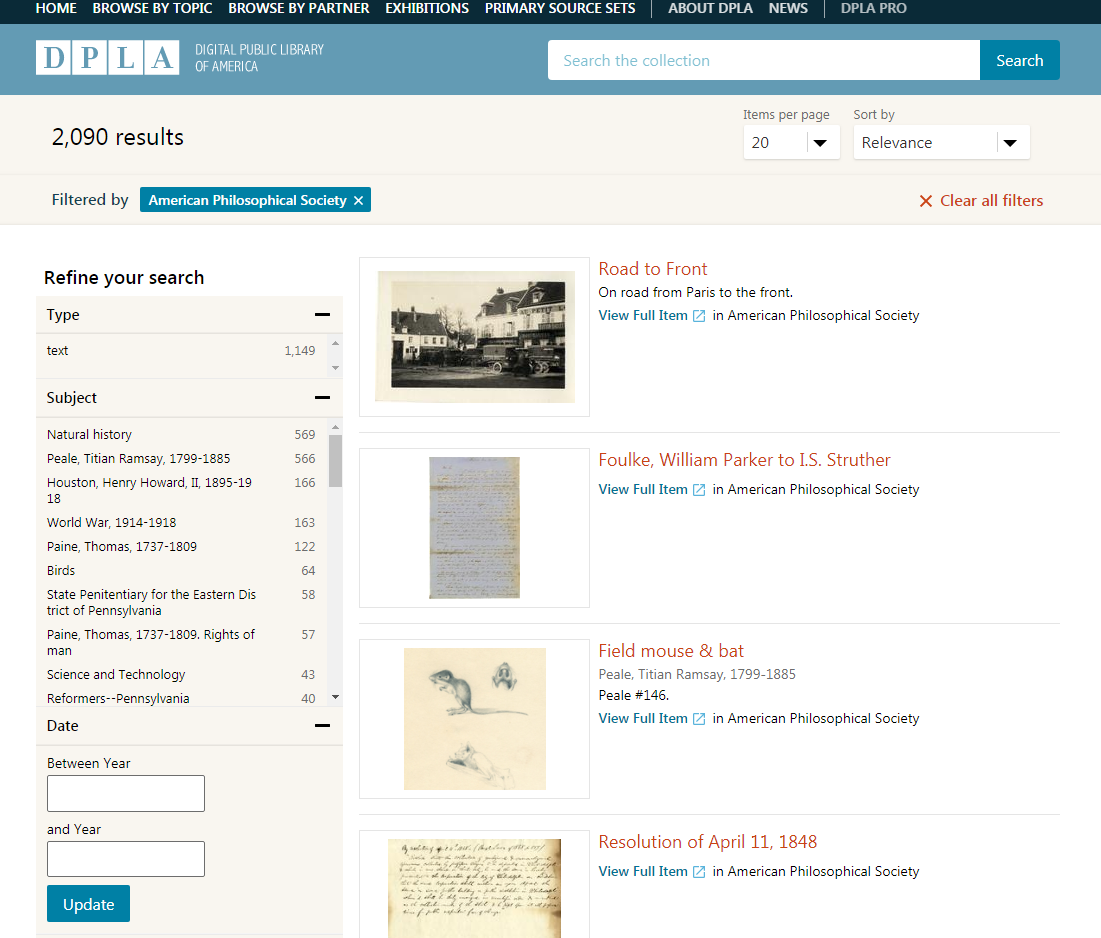 Once users have located an item from the APS collections through DPLA, they are encouraged to view the item through the APS Library's website. They are also give the option to cite the item directly from the digital interface. We hope that adding our collections to DPLA will serve users around the globe who rely on digital access for their research.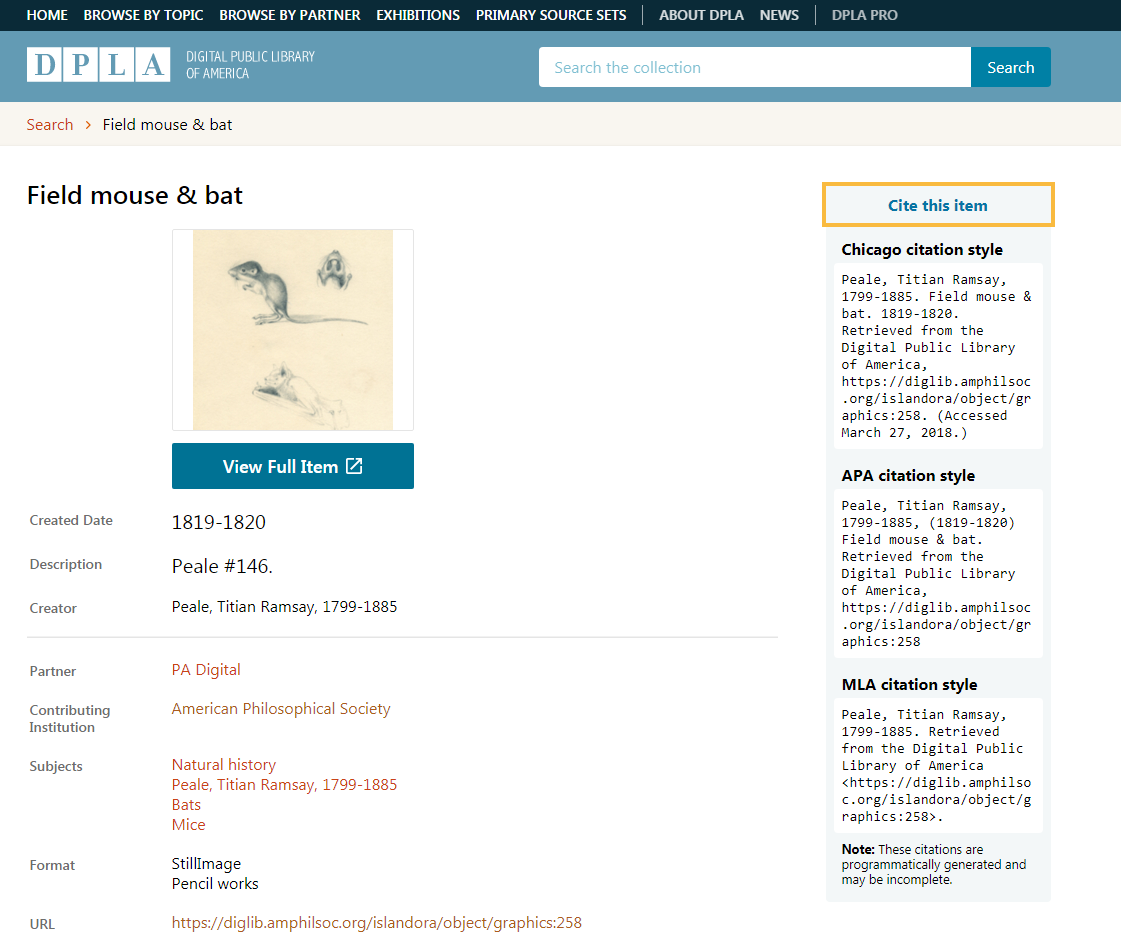 The APS has been working with the team at PA Digital, the Pennsylvania service hub for the DPLA, for several months preparing our records to be harvested into the DPLA. Additional collections will be added in the next harvest. Currently, the APS collections in the DPLA are:
This project took many hours of preparation and coordination between the Society's Center for Digital Scholarship and the Philadelphia regional hub at Temple University. Special thanks go to Bayard Miller, Digital Projects and Metadata Librarian, and Richard Shrake, Technology Consultant, for their work on this project.