Race and Nation in Puerto Rican Folklore: Franz Boas and John Alden Mason in Porto Rico -- A Virtual Discussion with Rafael Ocasio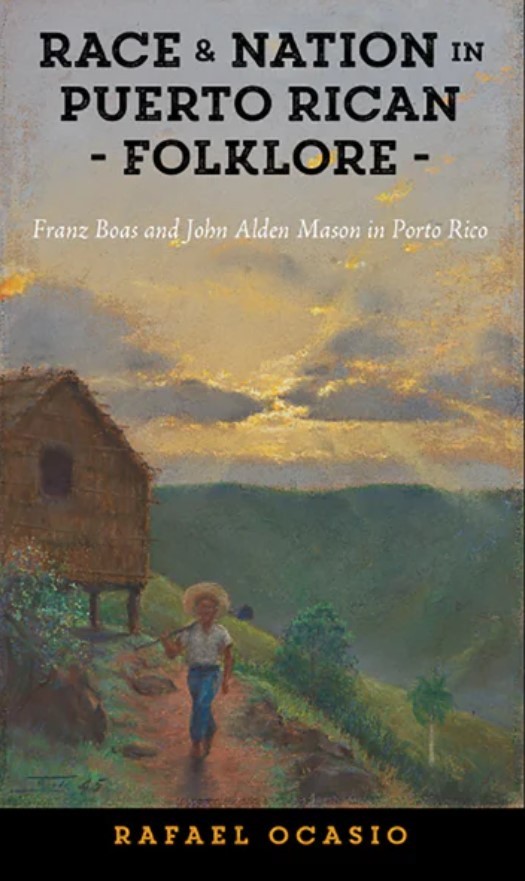 Join us for a virtual discussion with Dr. Rafael Ocasio about his new book Race and Nation in Puerto Rican Folklore: Franz Boas and John Alden Mason in Porto Rico (Rutgers University Press, 2020), which explores the founding father of American anthropology's historic trip to Puerto Rico in 1915. A component of the Scientific Survey of Porto Rico and the Virgin Islands, Boas intended to perform field research in the areas of anthropology and ethnography, while other scientists explored the island's natural resources. Native Puerto Rican cultural practices were also heavily explored through documentation of the island's oral folklore. A young anthropologist working under Boas, John Alden Mason, rescued hundreds of oral folklore samples, ranging from popular songs, poetry, conundrums, sayings, and, most particularly, folktales. Through extensive excursions, Mason came in touch with the rural practices of Puerto Rican peasants, Jíbaros, who served as both his cultural informants and writers of the folklore samples. These stories, many of which are still part of the island's literary traditions, reflect a strong Puerto Rican identity coalescing in the face of the U.S. political intervention on the island.
The event will take place on Wednesday, February 17 at 1:00pm EST via Zoom. The event is free of charge, but registration is required to attend. 
-----
Rafael Ocasio is Charles A. Dana Professor of Spanish at Agnes Scott College, Decatur-Atlanta, Georgia. He is the author of two books on dissident writer Reinaldo Arenas: Cuba's Political and Sexual Outlaw (University Press of Florida, 2003) and The Making of a Gay Activist (University Press of Florida, 2007). His other books include Latin American Culture and Literature (Greenwood Press, 2004), and Afro-Cuban Costumbrismo: From Plantations to the Slums (University Press of Florida, 2012). His book, The Bristol, Rhode Island and Matanzas, Cuba Slavery Connection: The Diary of George Howe (Lexington Books/Rowman & Littlefield, 2019), examines archival documentation of administrators as participants of an active commercial trade between Cuba and Rhode Island throughout the early part of the nineteenth century. Other forthcoming works include a compilation of a large oral folklore collection, Folk Stories from the Hills of Puerto Rico / Cuentos folklóricos de las montañas de Puerto Rico (Rutgers University Press, March 2021) and from the University Press of Florida is his book on the late Cuban dissident: Reinaldo Arenas' Pedagogy of Dissidence: Queering Sexuality, Politics, and the Activist Curriculum.