Career Chats - Head of Manuscript Processing
Airing on 9/24!

Chat will be pre-recorded on Tuesday (9/22) and posted here on Thursday (9/24).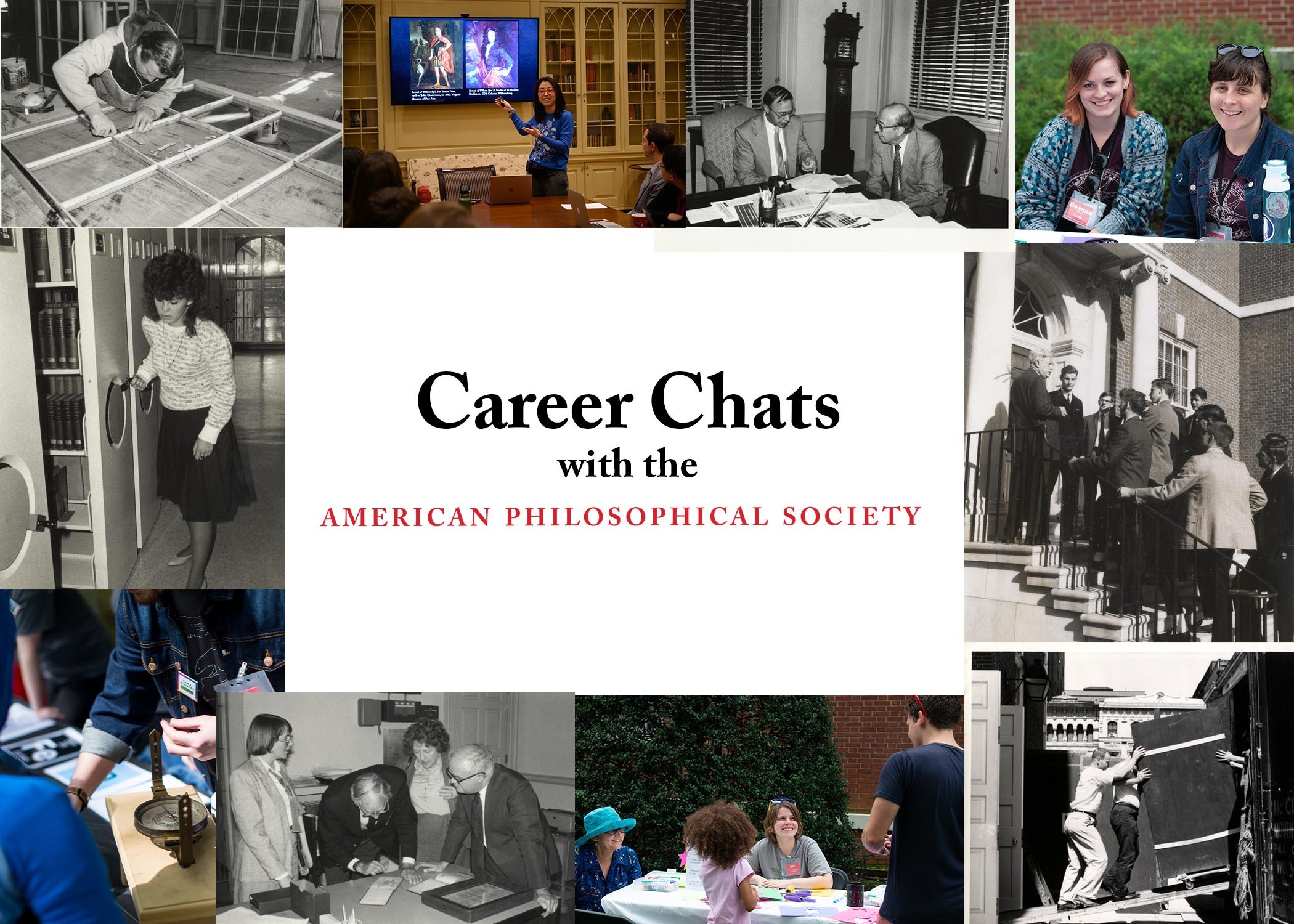 Thursday, September 24
What does it take to work for America's oldest learned society? Hear from staff at the American Philosophical Society (APS) as we learn just that! This series brings you real conversations with APS staff on their careers and how they came to work at the Society. 
Learn about archivists, conservators, and more as we explore the many careers and people of the APS. All Career Chats will be pre-recorded and uploaded on Thursday mornings. We'd love to hear if you have any questions about these careers! Submit those here.
About this week's Staff Member/Career
Valerie-Anne Lutz

Valerie-Anne Lutz is Head of Manuscripts Processing, where she supervises a team of archivists who make new collections available. Val has been at the APS since 1999 and has held the positions of archival processor, digital imaging project coordinator, and assistant manuscripts librarian.  Previously, she worked at the Philadelphia City Archives and Records Center.  She holds two BA degrees and an MA from Temple University, along with an MSLIS from Drexel University.
Val's APS objects focus more on things she's helped create, like the Anthony F.C. Wallace finding aid and this virtual exhibition!