Career Chats - Head of Scholarly Programs
Airing on 10/1!

Chat will be pre-recorded on Tuesday (9/29) and posted here on Thursday (10/1).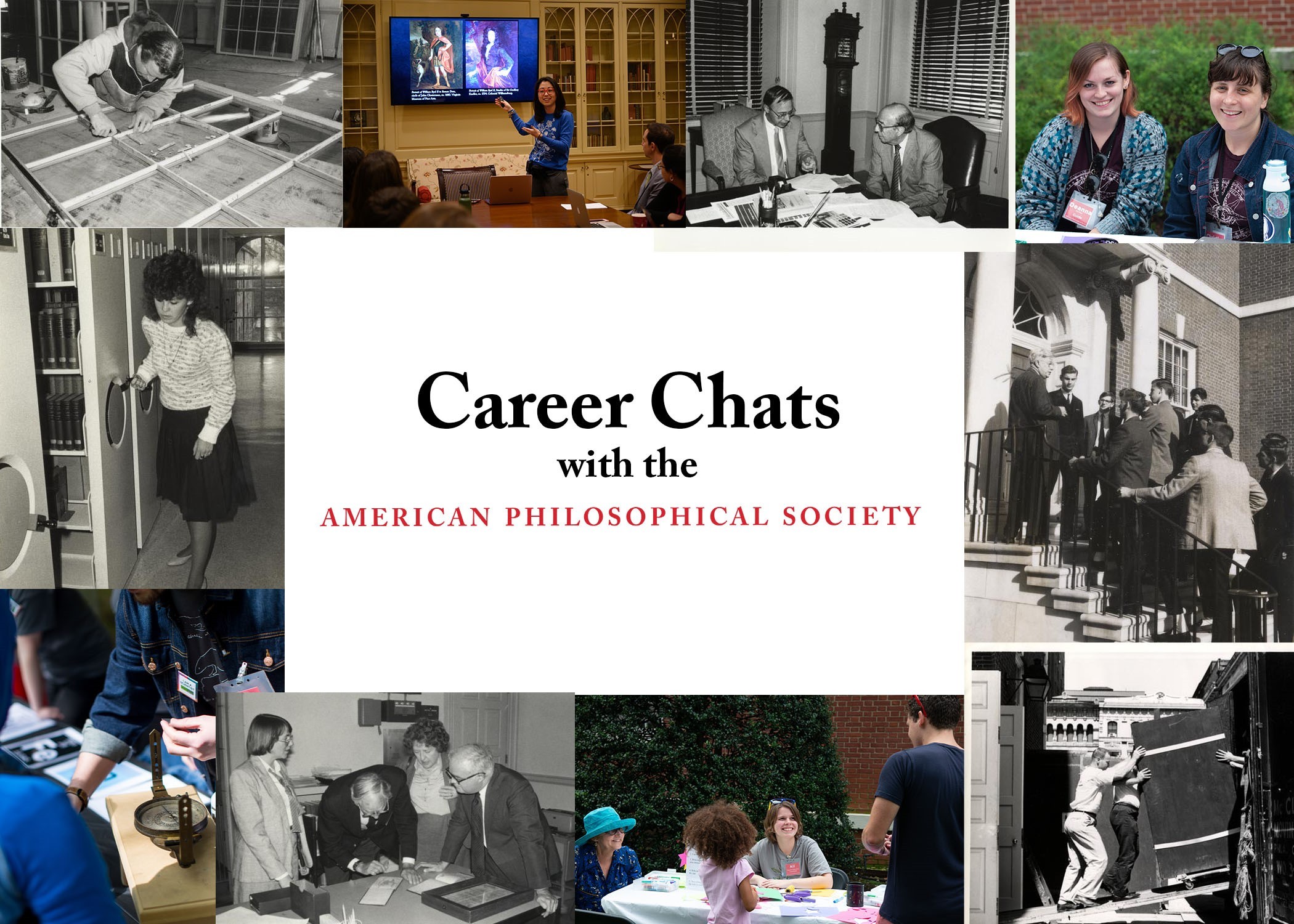 Thursday, October 1
What does it take to work for America's oldest learned society? Hear from staff at the American Philosophical Society (APS) as we learn just that! This series brings you real conversations with APS staff on their careers and how they came to work at the Society. 
Learn about archivists, conservators, and more as we explore the many careers and people of the APS. All Career Chats will be pre-recorded and uploaded on Thursday mornings. We'd love to hear if you have any questions about these careers! Submit those here.
About this week's Staff Member/Career
Adrianna Link

Adrianna Link is the Head of Scholarly Programs at the American Philosophical Society. She received her Ph.D. from the Department of History of Science and Technology at The Johns Hopkins University in 2016, where she specialized in the history of 20th c. American anthropology. Her work has been published in The Journal of the History of the Behavioral Sciences and The Atlantic, as well as in the edited volume on Global Transformation in the Life Sciences, 1945-1980 (University of Pittsburgh, 2018). She is currently preparing a book manuscript on the history of "urgent anthropology" at the Smithsonian Institution. In addition to her work at the APS, she also serves as a Managing Editor for The History of Anthropology Review.
Adrianna's favorite "object" really showcases a portion of her work -- our virtual offerings page! Learn more about both Scholarly and Public/Educational Virtual Programming, here.