Career Chats - Director of Publications
Airing on 9/17!

Chat will be pre-recorded on Tuesday (9/15) and posted here on Thursday (9/17).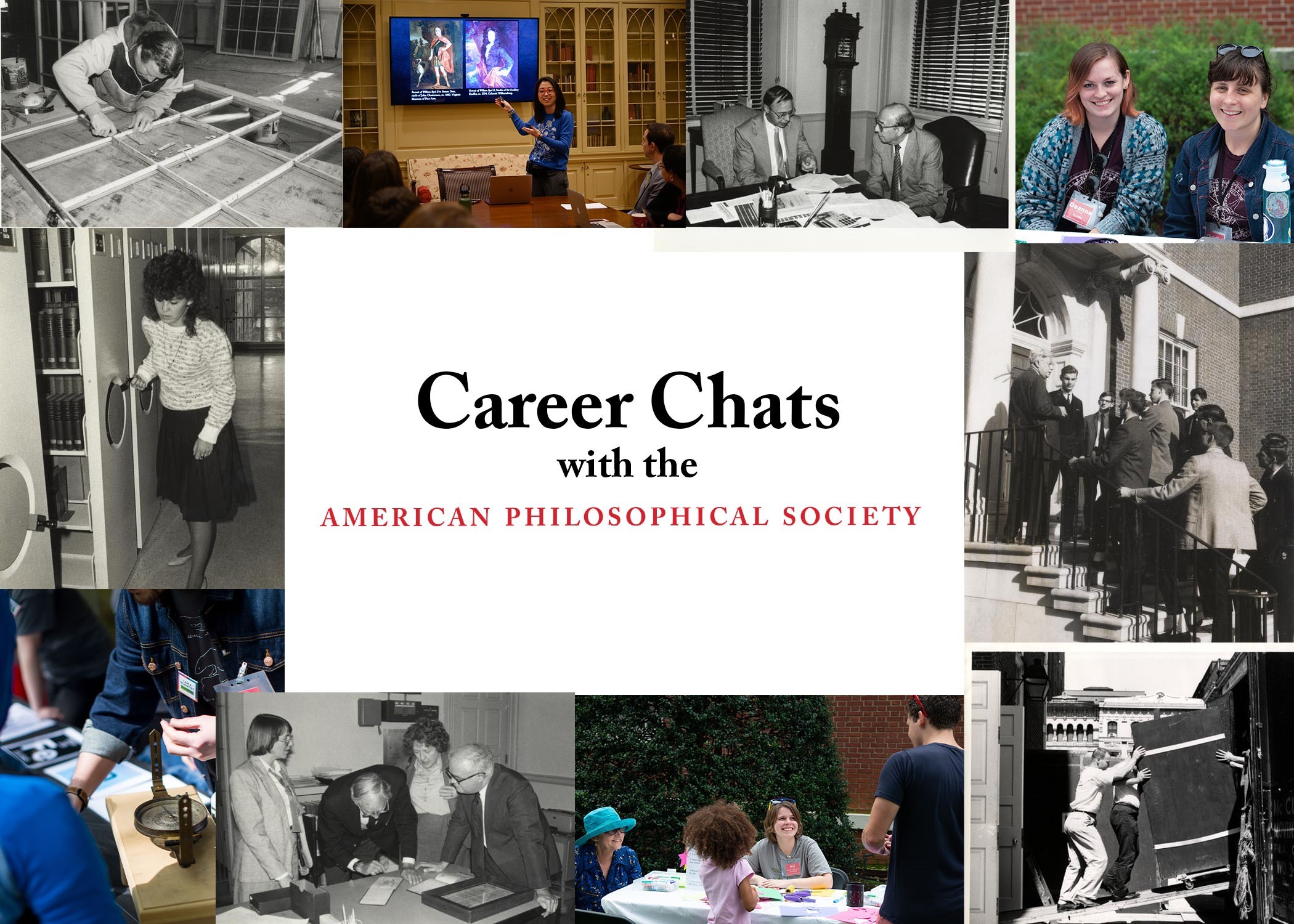 Thursday, September 17
What does it take to work for America's oldest learned society? Hear from staff at the American Philosophical Society (APS) as we learn just that! This series brings you real conversations with APS staff on their careers and how they came to work at the Society. 
Learn about archivists, conservators, and more as we explore the many careers and people of the APS. All Career Chats will be pre-recorded and uploaded on Thursday mornings. We'd love to hear if you have any questions about these careers! Submit those here.
About this week's Staff Member/Career
Mary McDonald

Mary McDonald graduated from Saint Joseph's University in Philadelphia in 1978 with a B.A. in English and certification in Elementary Education. She received an M.A. in Liberal Arts Education in 1986. After teaching seventh grade from 1978 to 1981 at St. Bernadette School in Drexel Hill, PA, Ms. McDonald worked as a copy editor for TV Guide Magazine in Radnor, PA for eight years and a Senior Production Editor for P.M. Gordon Associates in Philadelphia, PA for twelve years. She came to the American Philosophical Society in August 2001. As Director of Publications, Ms. McDonald oversees the editing and production of all publications, including a quarterly journal and paperback and case-bound monographs, as well as other small and large publications. She manages and supervises a small editorial staff and works with a select team of outside vendors to handle the composition and printing of the books.
Mary's favorite is more like a set of objects that are a major part of her work: APS Publications! Learn more about APS Publications, here.