Chat will be pre-recorded on Tuesday (5/26) and posted here on Thursday (5/28) at 11 a.m.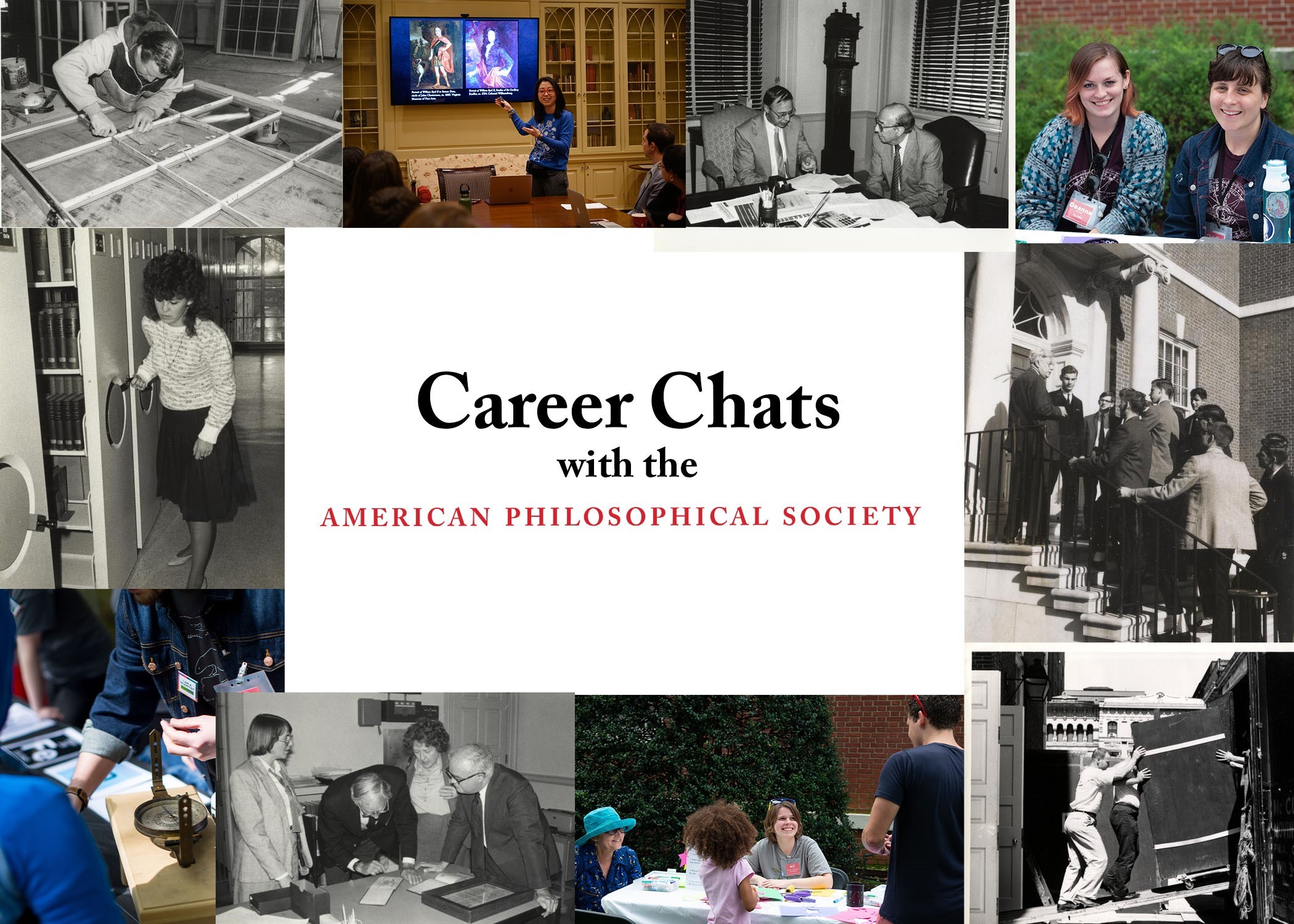 What does it take to work for America's oldest learned society? Hear from staff at the American Philosophical Society (APS) as we learn just that! This series brings you real conversations with APS staff on their careers and how they came to work at the Society. 
Learn about archivists, conservators, and more as we explore the many careers and people of the APS. All Career Chats will be pre-recorded and uploaded on Thursday mornings. We'd love to hear if you have any questions about these careers! Submit those here.
About This Week's Staff Member/Career
Janine Boldt

Janine Yorimoto Boldt is the 2018-2020 Andrew W. Mellon Foundation Postdoctoral Curatorial Fellow. She is lead curator for the 2020 exhibition, Dr. Franklin, Citizen Scientist, and was co-curator of Mapping a Nation: Shaping the Early American Republic. Janine received her PhD in American Studies from William & Mary in 2018. Her current book project investigates the political function and development of portraiture in colonial Virginia.
Learn more about Janine's favorite object, a portrait of Deborah Franklin, here. 
The next Chat will be: