Career Chats - Executive Officer
Chat will be pre-recorded on Tuesday (6/2) and posted here at a later date.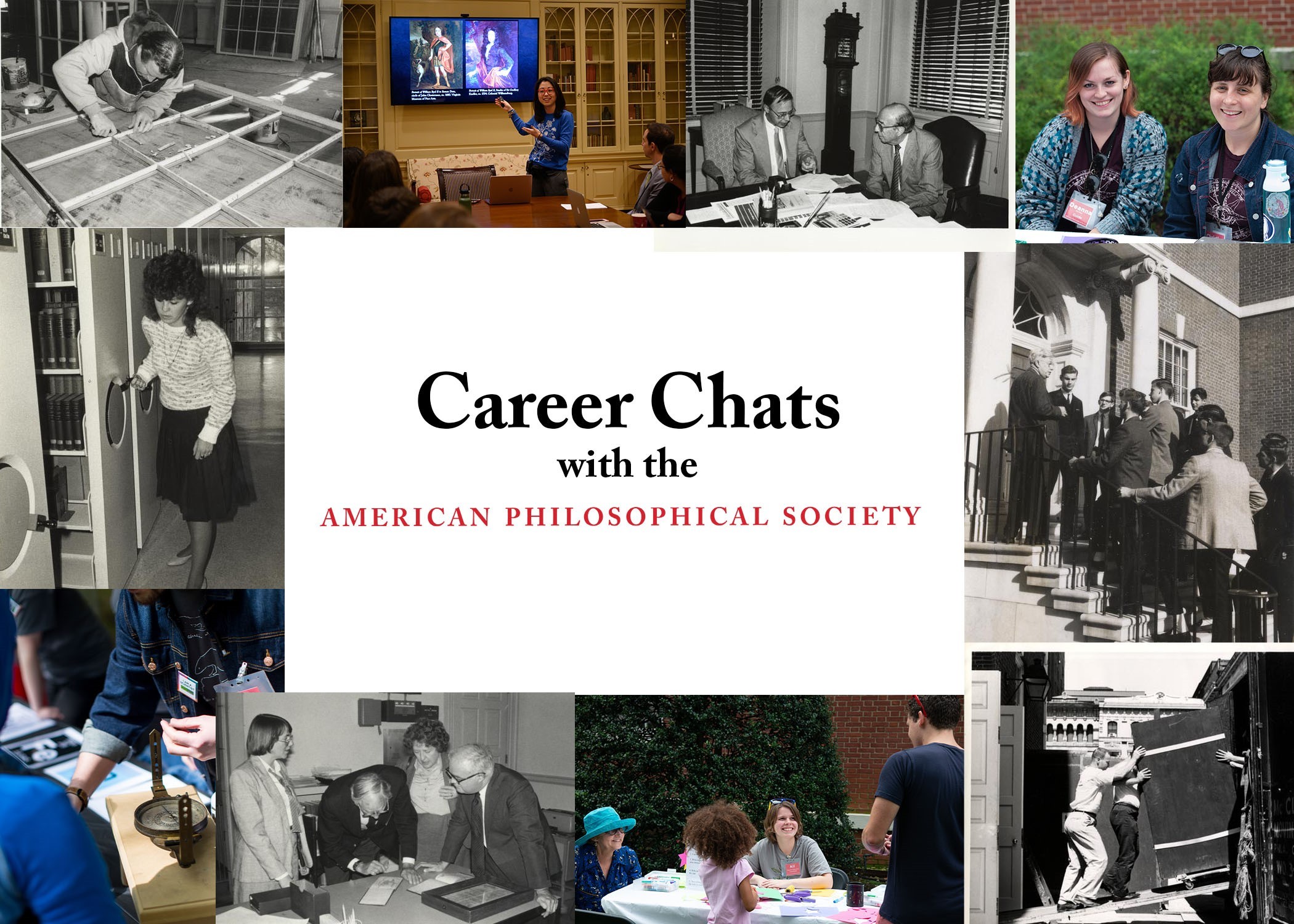 What does it take to work for America's oldest learned society? Hear from staff at the American Philosophical Society (APS) as we learn just that! This series brings you real conversations with APS staff on their careers and how they came to work at the Society. 
Learn about archivists, conservators, and more as we explore the many careers and people of the APS. All Career Chats will be pre-recorded and uploaded on Thursday mornings. We'd love to hear if you have any questions about these careers! Submit those here.
About this week's Staff Member/Career
Robert Hauser 
Robert M. Hauser is the Executive Officer of the American Philosophical Society. From 2010 to 2017, he served as Executive Director of the Division of Behavioral and Social Sciences and Education at the National Academies of Sciences, Engineering, and Medicine. He is the Vilas Research Professor and Samuel Stouffer Professor of Sociology, Emeritus, at the University of Wisconsin-Madison. He has been an investigator on the Wisconsin Longitudinal Study (WLS) since 1969 and led the study from 1980 to 2010. The WLS, which began as a study of post-secondary education, has followed the lives of more than 10,000 Wisconsin High School graduates of 1957 for 60 years and has become a national resource for bio-social research on health and retirement. While at the UW-Madison, he directed the Center for Demography of Health and Aging, the Institute for Research on Poverty, and the Center for Demography and Ecology. Hauser's research interests include statistical methodology, trends in social mobility and in educational progression and achievement, the uses of educational assessment as a policy tool, and changes in socioeconomic standing, cognition, health, and well-being across the life course.
Learn more about Bob's favorite APS object, the Jefferson polygraph, here. 
The next Chat will be in the fall. The series is taking a break over the summer!