New APS Podcast Episode—"Franklin, Jefferson, and America's First Institutions"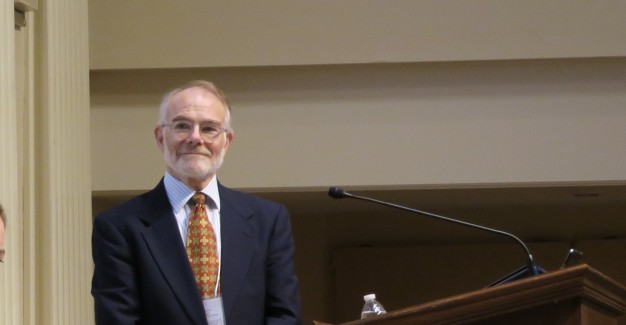 The sixth episode of the APS podcast series – Great Talks at the American Philosophical Society – is now available! Tune in for a conversation between Librarian Patrick Spero and Dr. John Van Horne on two figures who loom large in the history of the APS and in the national imagination – Benjamin Franklin and Thomas Jefferson. On this episode, Dr. Spero and Dr. Van Horne discuss Franklin, Jefferson, and their contributions to the founding and growth of the APS and other Philadelphia institutions.
The episode is available on iTunes, Google Play, and streaming directly on our website.
Dr. Van Horne is Director Emeritus of the Library Company of Philadelphia. His essay, "Two Chips off the Same Block: Benjamin Franklin's Library Company and Philosophical Society and the Saga of Their 275-Year Relationship," was published in the December 2018 issue of the Proceedings.
Find more details here, including links to Dr. Van Horne's essay and material related to Franklin and Jefferson at the APS.