Introducing the 2023 Museum Guides
Michael Madeja is the Head of Education Programs at the APS Library & Museum. Prior to joining the Museum team...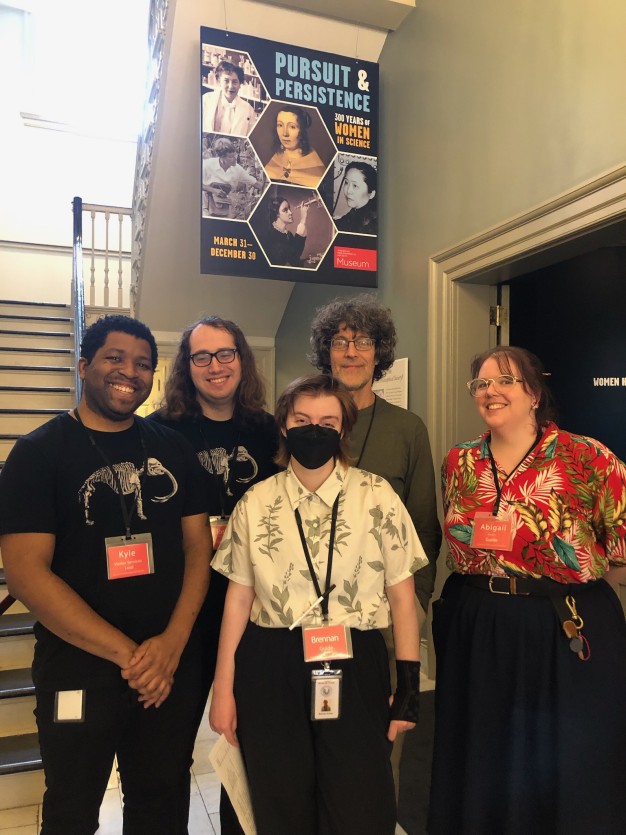 Spring at the APS means many things. Some of my favorite spring happenings, though, are the exhibition opening and the return of the Museum Guide team. So, when you visit the newest exhibition, Pursuit & Persistence: 300 Years of Women in Science, be sure to say hello to the team or even ask them a few questions! Afterall, they go through plenty of training sessions for these exhibitions!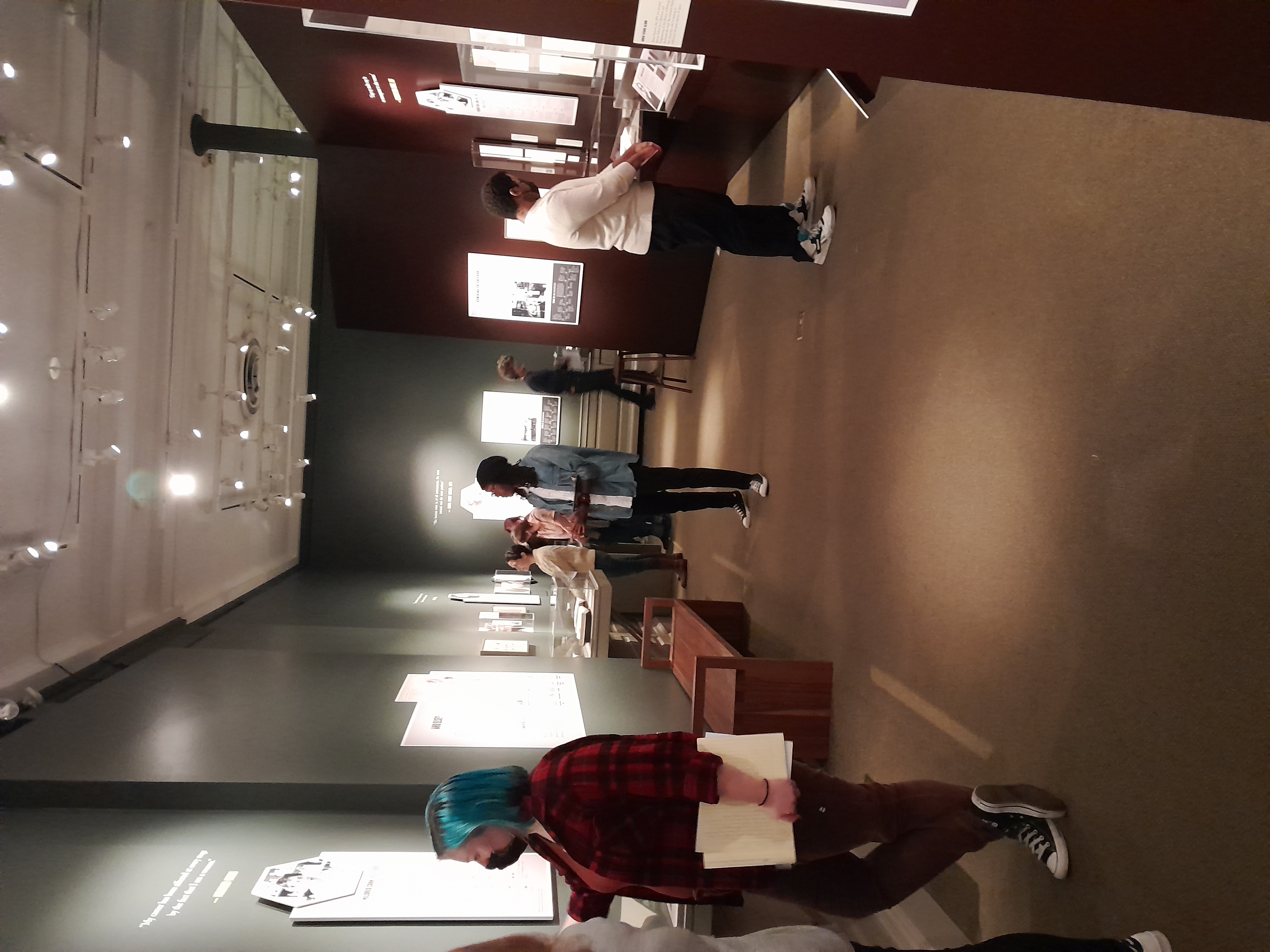 Visitor Services Lead
Kyle V. Hiller 
Kyle is a West Philadelphia born-and-raised writer and healing artist. When he's not museum nerding out at the American Philosophical Society, you can find him discovering vintage Japanese tokusatsu shows, crate digging for records as a hobbyist DJ, and cooking all kinds of comfort foods.
Museum Guides
Abigail Hermann
Abigail has lived in Philly for over 10 years with her cat named Zebulon. She has a degree in Anthropology, but has spent the past decade mostly making candy. She likes bright colors and sparkles.
Shannon Jones
Shannon recently made Philadelphia her permanent home and is excited to dive into its rich history. She has a background in the performing arts and filmmaking, and a passion for discovering other cultures and their food heritage. She is surprised to report that over the past year, she has visited roughly 30 museums, running the gambit of world-renowned to very, very obscure.
Brennan Keehan 
Brennan (they/he) is not a native Philadelphian, but after a decade in the city they feel it in their blood. Their background is in theater and writing, and by night they also work as a ghost tour guide. As a first-time museum guide, he's excited to share the stories of our past.
Josh Lewis 
Joshua Lewis is a historic preservation professional who specializes in public history, museum education, and architectural history. He obtained his Bachelor's Degree from Clark University in History and Philosophy in 2017. In 2021, he obtained an MS in Historic Preservation from the University of Pennsylvania. He also works as an educator at Eastern State Penitentiary Historic Site.
Linda Lo
Hi, everyone! I'm Linda and I am currently a third year at Temple University studying Criminal Justice and History. As well as the APS, I also work for Penn Museum and have been interested in museum work since high school. I enjoy reading, hiking, and watching tiktoks (sorry) to unwind.
David Rand
I'm David and I am currently a first year at the University of Delaware studying art conservation, and have previously studied cultural anthropology at Arcadia University. In addition to the APS, I also work for the Penn Museum. I attend A LOT of concerts. If I'm not working or at school, odds are I'm at a venue in South or West Philly. Underground Arts is my current favorite.
Andrew Wert
Andrew has been a long-time Guide at the APS. He's been with the Museum since the Guide position was a volunteer one! Andrew has a background in technology and resides in Bucks County.