APS Members Remember The Honorable Ruth Bader Ginsburg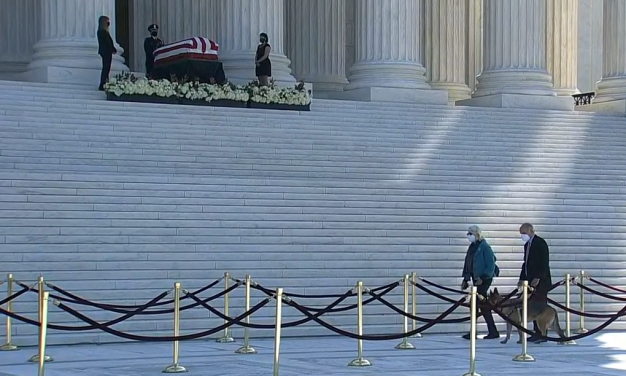 The Honorable Ruth Bader Ginsburg was elected to the APS in 2006 as a Resident member in Class 5. She attended two Meetings, participating in the symposium "The Supreme Court and Useful Knowledge" at the 2008 November Meeting. Additionally, she voted on every ballot for Membership.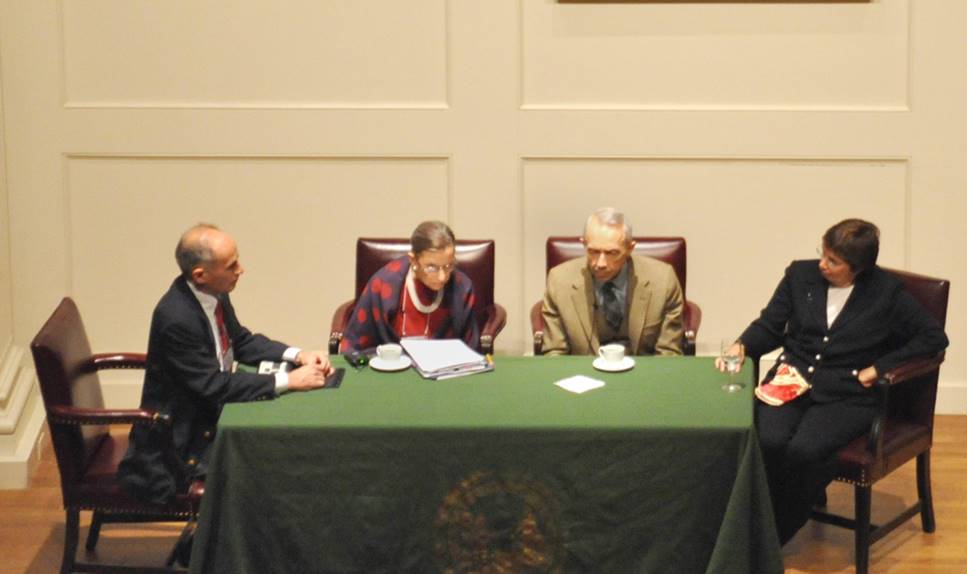 APS Members have offered their tributes to her life and work:
Justice David S. Tatel (APS 2007, pictured above with wife Edith Tatel), reflects upon the seat he now holds on the United States Court of Appeals for the District of Columbia Circuit as it is the one Justice Ginsburg vacated when nominated to the U.S. Supreme Court. Read his remembrance here.
Justice Goodwin H. Liu (APS 2020), clerked for Justice Ginsburg during the 2000-1 term and reflected that: "The fact is that Justice Ginsburg was always very careful in choosing her words, written or spoken. If we were as careful as she was, we might slow down and pause more often too." Read his remembrance here.