American Philosophical Society Announces Appointment of Robert Mason Hauser as Executive Officer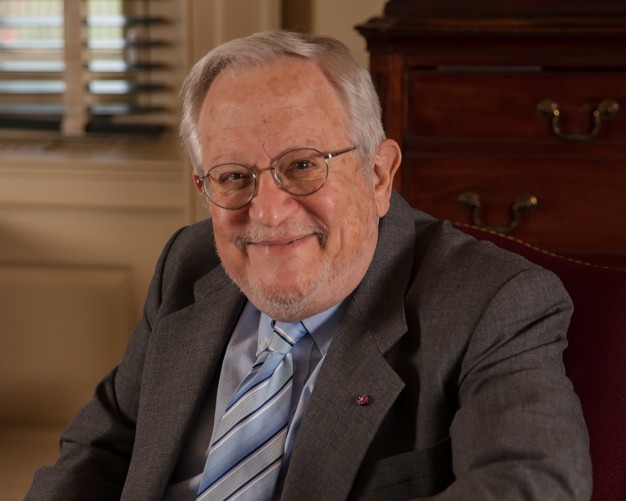 The American Philosophical Society has named Robert Mason Hauser as its new Executive Officer effective June 12, 2017.
Hauser succeeds Keith Stewart Thomson, who will retire after serving five years as Executive Officer. "It has been a rewarding experience to lead the American Philosophical Society through a period of significant growth and change. I'm confident that Bob will build on the Society's accomplishments and continue its founding mission to promote useful knowledge," said Thomson. Thomson is professor emeritus at the University of Oxford and former dean of the Graduate School of Arts and Sciences at Yale University.
Hauser is a distinguished quantitative sociologist best known for his work in social stratification, social statistics, and aging. He spent 40 years at the University of Wisconsin–Madison where he served as the Vilas Research Professor of Sociology. Hauser's work on intergenerational status attainment has led to greater understanding of the ways inequality persists across generations. From 1969 to 2010, he led the Wisconsin Longitudinal Study, which has followed more than 10,000 Wisconsin high school graduates of 1957 and their siblings to study the life course and aging. This influential biosocial study is a major resource for investigators in the United States and abroad.
Hauser comes to the APS after a six-year term as the executive director of the Division of Behavioral and Social Sciences and Education at the National Academies of Sciences, Engineering, and Medicine. Hauser said, "I'm looking forward to leading the American Philosophical Society into its 275th year and beyond by sustaining its mission and continuing to expand its support for scholarship and public outreach."
Hauser was elected to the APS in 2005. He is also a member of the American Academy of Arts and Sciences and the National Academy of Sciences.