Riot on King Street: The Boston Massacre 250 Years Later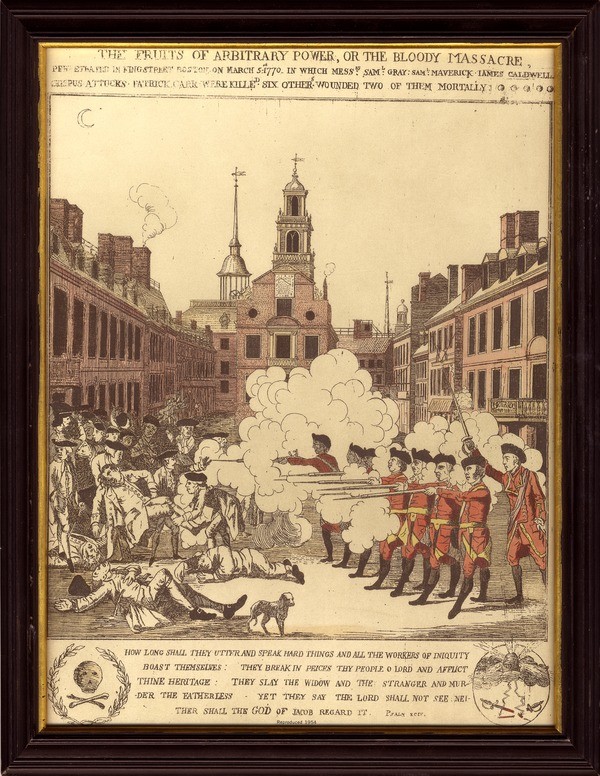 The Boston Massacre is an iconic event in the lead-up to the American Revolution, yet over 250 years later, the exact circumstances of the altercation between American colonists and English soldiers are still contested. It is unclear which side escalated the violence first, but the confrontation heightened tensions in the American colonies and helped rally colonists who were in favor of rebellion. 
Join us for a virtual discussion with two leading historians whose recent books offer new insights into the Boston Massacre, in conversation with APS Librarian Patrick Spero. Eric Hinderaker's book, Boston's Massacre, examines the event in the context of the wider British Empire and explores the conflicting narratives that spun out from eyewitness accounts and into American memory. Serena Zabin's book The Boston Massacre: A Family History, tracks the complex relationships among American colonists, British soldiers, and the soldiers' families as they navigated both personal and political conflicts. Hinderaker and Zabin will discuss the role of the Boston Massacre in the case for American independence, what they learned from each other's research, and how the massacre was remembered in its aftermath and how Americans remember it today. 
Serena Zabin is Professor of History and Broom Fellow for Public Scholarship at Carleton College. She is the author of Dangerous Economies: Status and Commerce in Imperial New York and The New York Conspiracy Trials of 1741: Daniel Horsmanden's Journal of the Proceedings. She is also the co-designer of a forthcoming serious video game about the Boston Massacre, Witness to the Revolution.
Eric Hinderaker is Distinguished Professor of History at the University of Utah.  He is the author or co-author of four monographs and a U.S. History textbook. He is currently completing a book with Rebecca Horn tentatively entitled The Americas After 1492: A New Interpretive History.