Education Workshop: Career Chats
4:30 p.m. - 6:00 p.m. EST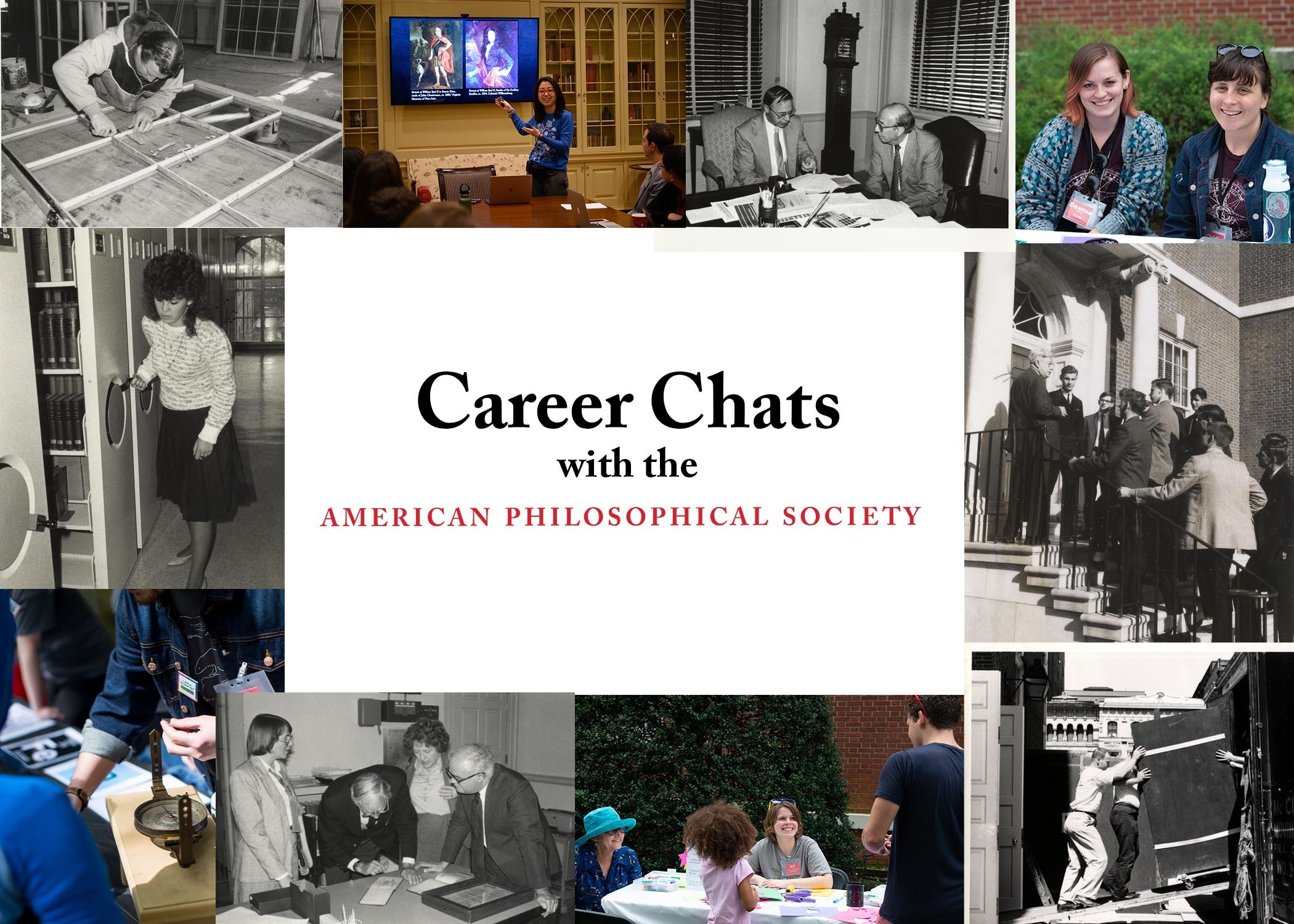 Tuesday, March 2 from 4:30 p.m. - 6:00 p.m. (ET)
 
What does it take to work for America's oldest learned society? This workshop will highlight the real conversations we've had with APS staff on their careers and how they came to work at the Society. The APS is home to and is a museum, research library, archive, conservation lab, publications department, scholarly society, and more! Join us and learn about the broad range of careers that an organization like the APS employs. 
In this workshop, educators will learn a bit more about our Career Chats resources and gain behind-the-scenes information on Gallery, Library, Archives, and Museum careers.  
A brief outline of the evening:
4:30pm - Introductions
4:45pm - Intro to the resource 
5:00pm - About Gallery, Library, Archives, and Museum (GLAM) Careers 
5:45pm - Q&A; Networking and unwinding
This webinar is meant for classroom educators, but as we know all too well, that definition is flexible right now. Whether you are a trained teacher or find yourself teaching the kids in your home, feel free to join us and be part of the APS Educator community. 

Register here to join us for this webinar.