Education Workshop: APS Minutes & Bibliography
4:30 p.m. - 6:00 p.m. EST
Registration required
Sign up here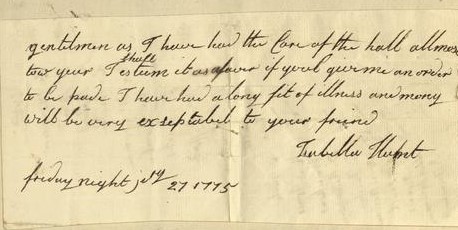 Tuesday, February 23 from 4:30 p.m. - 6:00 p.m.
Though not juicy titles, the early APS minutes and Members bibliography projects and resources are filled with plenty of useful and fun tidbits. Join us for this Education Workshop to learn more about these projects and to gain some fresh tips on transcription, minutes, and bibliographies. 
In this workshop, educators will learn how to use these resources, get a primer on transcription, and new uses for bibliography. These tools, though separate, provide a great balance of pacing, perspective, and skills. This is a workshop you won't want to miss! 
A brief outline of the evening:
4:30pm - Introductions
4:45pm - Intro to the resources 
5:00pm - Primer on transcription & Rethinking bibliography 
5:45pm - Q&A; Networking and unwinding
This webinar is meant for classroom educators, but as we know all too well, that definition is flexible right now. Whether you are a trained teacher or find yourself teaching the kids in your home, feel free to join us and be part of the APS Educator community. 
This project has been made possible in part by a major grant from the National Endowment for the Humanities: Coronavirus Aid, Relief, and Economic Security Act. Any views, findings, conclusions, or recommendations expressed in this workshop do not necessarily represent those of the National Endowment for the Humanities.

Register here to join us for this webinar.