Career Chats - Special Assistant to the Executive Officer
Airing on 11/19!

Chat will be pre-recorded in early November and posted here on Thursday (11/19).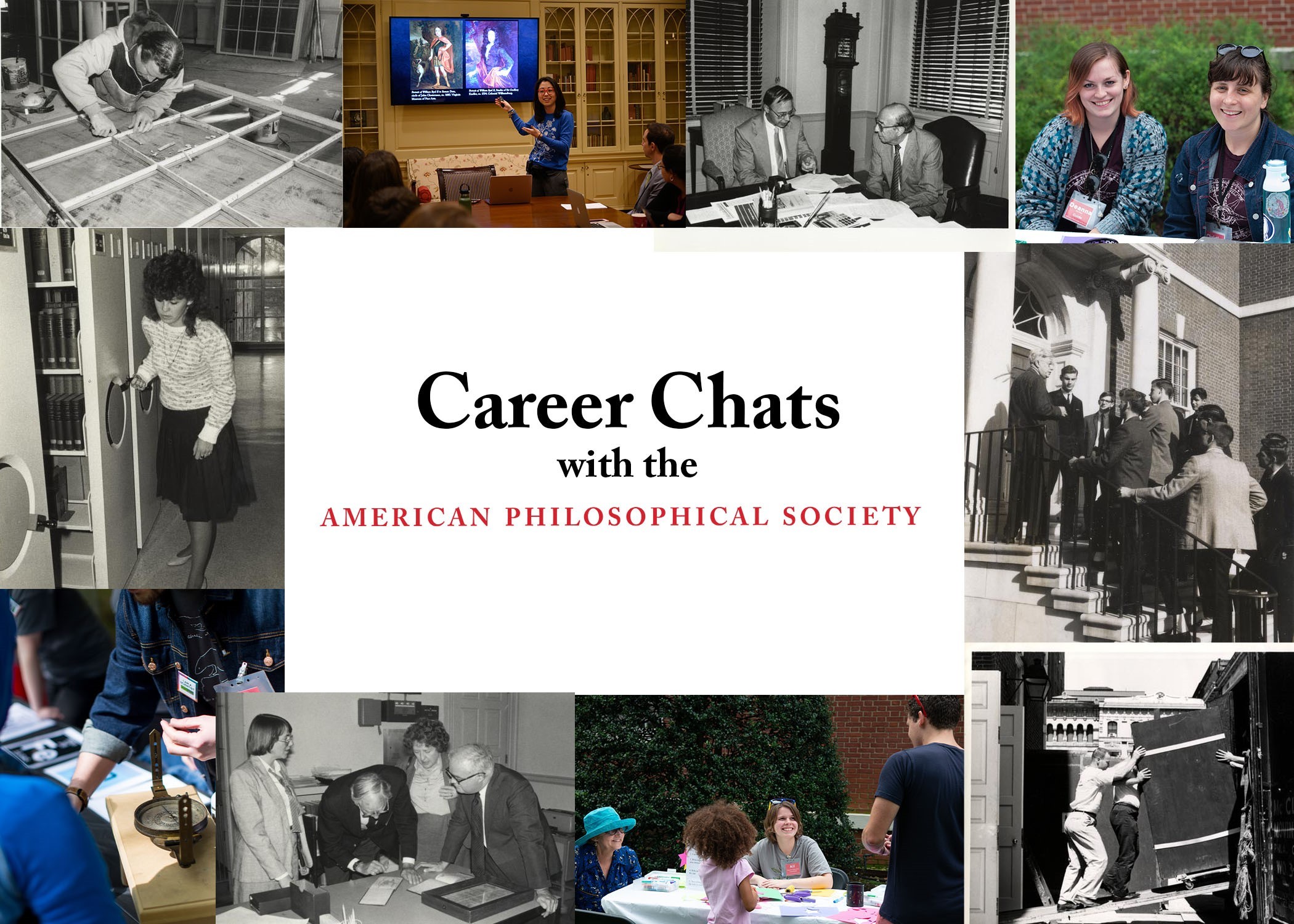 Thursday, November 19
What does it take to work for America's oldest learned society? Hear from staff at the American Philosophical Society (APS) as we learn just that! This series brings you real conversations with APS staff on their careers and how they came to work at the Society. 
Learn about archivists, conservators, and more as we explore the many careers and people of the APS. All Career Chats will be pre-recorded and uploaded on Thursday mornings. We'd love to hear if you have any questions about these careers! Submit those here.
About this week's Staff Member/Career
Marilyn Vignola
Marilyn Vignola is the Special Assistant to the Executive Officer.  She has served the American Philosophical Society in this capacity since 2000.  Prior to coming to the Society she was Executive Assistant to the President of Mather & Co., Insurance Brokers (1989 to 2000) and Assistant to Acquisitions Editors at both John Wiley & Sons (1979 to 1989) and Academic Press (1976 to 1979).   She graduated with honors from Brooklyn College.
This will be the last interview for Season 2; Career Chats will resume in the spring.