Career Chats - Assistant Conservator for Archival Materials
Chat will be pre-recorded on Tuesday (5/12) and posted here on Thursday (5/14) at 11 a.m.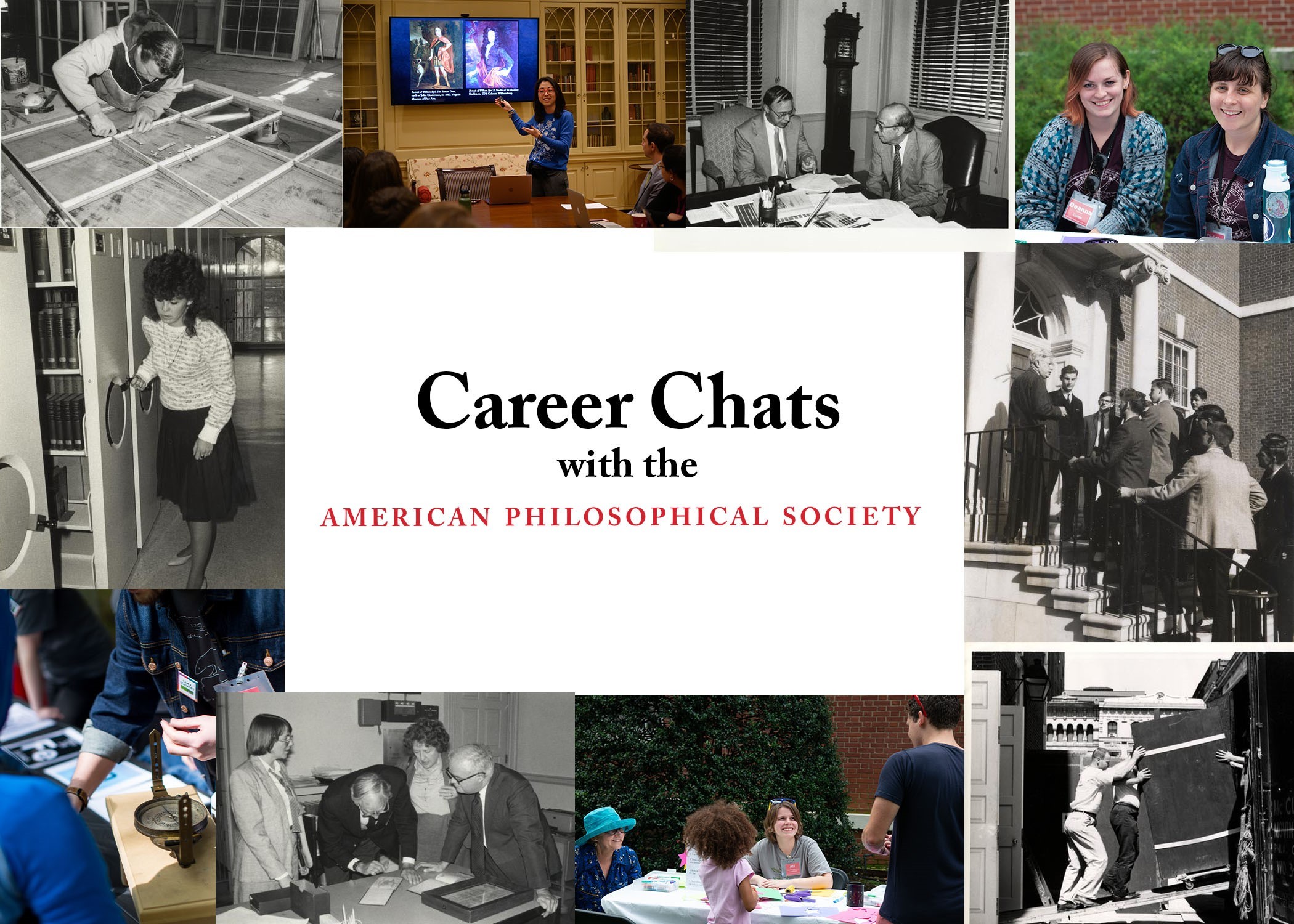 What does it take to work for America's oldest learned society? Hear from staff at the American Philosophical Society (APS) as we learn just that! This series brings you real conversations with APS staff on their careers and how they came to work at the Society. 
Learn about archivists, conservators, and more as we explore the many careers and people of the APS. All Career Chats will be pre-recorded and uploaded on Thursday mornings. We'd love to hear if you have any questions about these careers! Submit those here.
About This Week's Staff Member/Career
Anisha Gupta
​​​​
Anisha Gupta is the Assistant Conservator for Archival Materials at the American Philosophical Society. In college, she majored in her two favorite topics, chemistry and art history, at the University of Illinois Urbana-Champaign. Looking for a way to combine them, she found her way to art conservation and graduated with an M.S. from the Winterthur/University of Delaware Program in Art Conservation. Prior to joining the APS, Anisha worked at the Fine Arts Museums of San Francisco, Cleveland Museum of Art, and Tate.
Here's an object from the collection that demonstrate's Anisha's work. 
The next Chat will be: